Thread.
As the brave activists and employees of tech companies have come out to stand up for
#NoTech4ICE
, we must remember that willingness of technology companies to choose profits over morality has been a tradition that has led to some of the worst atrocities in human history.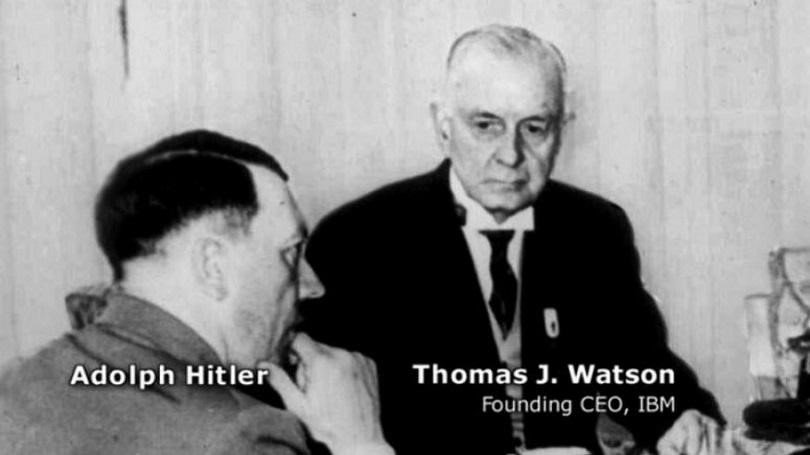 The help of IBM in implementing the Holocaust is one of the lesser-known stories of the time.

But IBM's help was indispensable for a regime that was planning on industrial efficiency to catalogue and kill Jews.
As the author of "IBM and the Holocaust" wrote:

"IBM... hired thousands and thousands of census takers...

All the information was all brought into one warehouse in Berlin, centralised. Day and night these paper forms were punched into special IBM coding machines.."
With each country they invaded, more data was collected, and IBM was part of every step of that process. Without IBM, there is little doubt that the Nazis could have accomplished as much as they did.

But that's not all.
Deaths also had numbers.

3 was death by natural causes.

4 was execution.

5 was suicide.

6 was "special treatment" in gas chambers.

IBM maintained and created these codes. They also trained staff, printed cards, maintained the systems. They helped with every step.
As the government continues to separate families at the border, and now prepares to devastate more families through mass arrests and deportations, we must remember that the role of technology companies as willing accomplices is again part of what we are witnessing.
Tech companies are just as responsible for their role. CEOs must be called out just as the government is called out. And no one is ever allowed to claim again that they were "just following orders."
In other words,
#NeverAgainIsNow
.
THIS TUESDAY: Immigrant organizers,
#JewsAgainstICE
and allies are going to DC to
#ShutDownICE
. We're leading an action that's going to strike at the heart of ICE and their enablers. Will you join us?
RSVP:
bit.ly/DCShutDownICE
Share the FB event:
facebook.com/events/3265219…