NEW THREAD: (TL;DR - The 2nd Amendment was never intended as a limitless right to private firearms ownership.)
18th Century concepts of 'militia' in America were very different than popular understanding these days.
#2A
#GunReformNow
In the late 1700s, the militias were the backbone of security for the newly established USA. Every adult white man from age 16 and up was required to be in the militia. It was the 18th Century version of compulsory military service.
#2A
#GunReformNow
The militia were viewed as a bulwark against the tyranny of a standing army. Because of their experience with the British Red Coats, Americans were robustly against a paid, standing army.
(Clearly, in 2019, having a standing army is no longer a concern for most Americans.)
#2A
When the Constitution was sent to the States for ratification, it did not have a specific provision against a standing army and there was a big controversy about this issue.
#2A
States were concerned that the new strong federal government could use a standing army to crush the state-led militias, which were comprised of citizen-farmer soldiers.
#2A
#GunReformNow
The Bill of Rights came about out of a number of concerns regarding inadequacies in the Constitution, including the standing army concern, and the Bill of Rights ended up being essential for getting the Constitution ratified by the States.
#2A
#GunReformNow
Furthermore, there were
#guncontrol
laws even at the time
#2A
was adopted. For example, it was illegal to keep a loaded gun in your home in Boston, because loaded guns had a tendency to lead to house fires, which led to neighborhood fires.
In Pennsylvania and other states, there were registries for all gun owners.
Clearly, 18th Century lawmakers saw no contradiction between firearms regulations and
#2A
.
Perhaps most tellingly, in 1824, James Madison, John Jay, & Thomas Jefferson voted to ban guns and swords from the University of Virginia campus. Allowing guns on campus, in their view, was too dangerous.
#GunReformNow
#2A
theatlantic.com/politics/archi…
The 2008
#DCvHeller
decision, which was the 1st ever SCOTUS ruling that recognized
#2A
as conferring an individual right to own firearms, explicitly upheld longstanding statues that prohibited carrying of firearms in "sensitive places."
In that decision, Antonin Scalia wrote: 'Like most rights, the
#2A
right is not unlimited. It is not a right to keep & carry any weapon whatsoever in any manner whatsoever and for whatever purpose...'
SCOTUS' opinion 'should not be taken to cast doubt on longstanding prohibitions on the possession of firearms by felons/mentally ill, or laws forbidding the carrying of firearms in sensitive places... or laws imposing conditions & qualifications on the commercial sale of arms'
America, we have a problem - a gun violence epidemic.
As a responsible gun owner myself, I want to see
#GunReformNow
, including:
✅Universal background checks
✅Federal red flag law
✅Bans on hi-capacity mags, assault rifles
✅Funding for gun violence research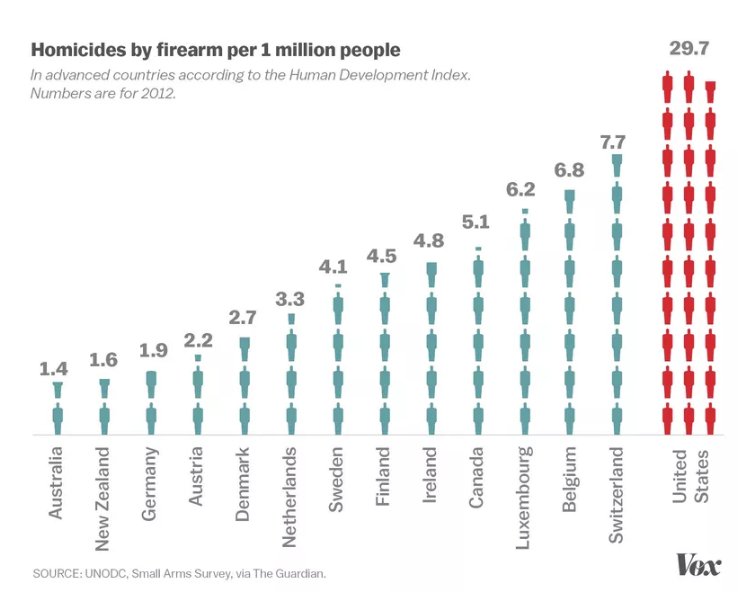 None of these measures contradict the letter or spirit of the Founders' intentions concerning the 2nd Amendment. Congress needs to put people over gun industry profits & enact
#GunSafety
legislation now!
Call your Senator now at 202-224-3121 & demand
#GunReform
!
#2A