Unrolled thread from @SethAbramson





786 subscribers
(THREAD) Here are the notable takeaways from Trump-Russia probe witness/target Carter Page's extraordinarily odd interview with MSNBC today.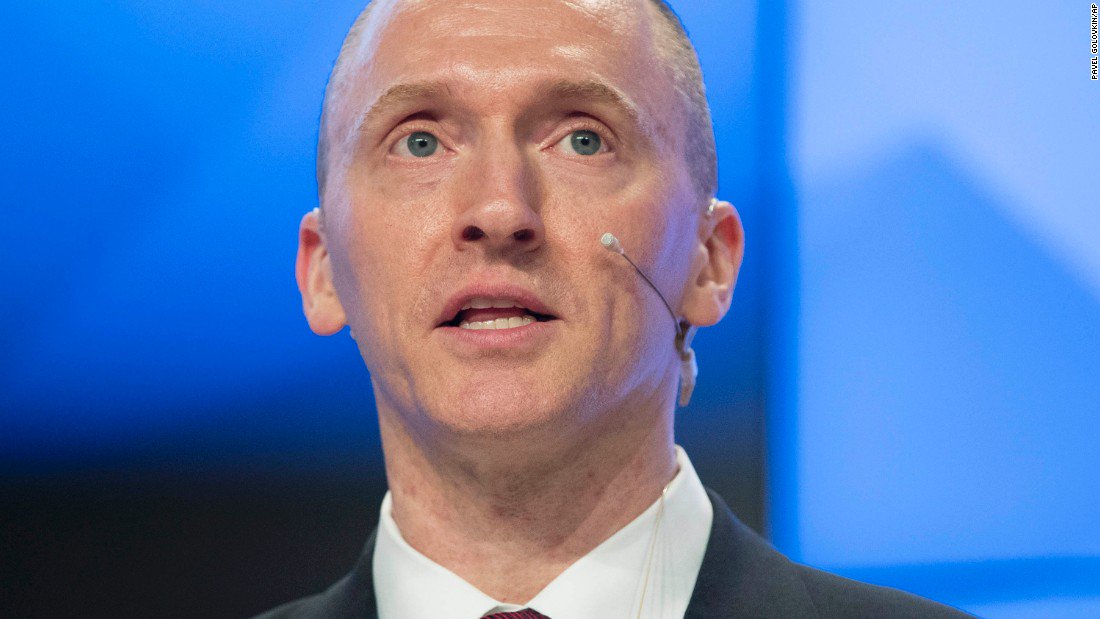 1/
Page said he "met" Papadopoulos "several times" during 2016—so either he was at the TIHDC or the NatSec team *met more than the WH says*.
2/
If Page was at the TIHDC NatSec meeting on March 31, 2016—as he should've been—his absence from the photo is intentional, as I've argued.
3/
Page falsely said there were "many other people" on the NatSec team as "time went on" from March 21st, 2016. But it peaked on March 31st.
4/
In fact, in the ten days from March 21st, 2016 to March 31st, 2016, Trump named *every member* he'd *ever* name to his first NatSec team.
5/
Trump had a second NatSec team after the first disbanded—July 2017—but Page couldn't be referring to that because he wasn't on that team.
6/
That second team was almost entirely made up of men who'd carry over to the transition—Sessions, Flynn, Kellogg. And George Papadopoulos.
7/
Page falsely says the "biggest thing he did" for Trump was reply to false reports on him (Page)—the IC says he met top Kremlin officials.
8/
Page told MSNBC he was on "several" email chains with Papadopoulos, which expands our intel—as the WP had only reported he was on *one*.
9/
Page now admits *multiple* Papadopoulos emails involved Russia. It supports the claim Papadopoulos' emails went to the whole NatSec team.
10/
It matters—as the WP didn't say clearly if Sessions got Papadopoulos emails. But it seems unlikely Page did and the NatSec chief didn't.
11/
Remember too that Kubic sent an email (per the WP) to the Papadopoulos email chain recipients addressing the "team." So—the NatSec team.
12/
Page falsely said there was "nothing major" in Papadopoulos' Russia emails. We know from Papadopoulos' own plea affidavit that's untrue.
13/
Page implies the affidavit's reference to an "August meeting [in Moscow]" means he couldn't have been involved. IC says he was—in July.
14/
Page could only say "I don't think so"—he couldn't commit—when asked if he was the low-level operative Manafort hoped to send to Moscow.
14/
He then changed his tune—said he was in Moscow as a "private citizen." But Clovis had used that phrase to describe the "low-level" aide.
15/
Page admits that he "briefed" the Trump campaign when he returned from Moscow—though his story would've required no such "de-briefing."
16/
Interesting that he says he knows "nothing about emails"—but admits almost immediately Papadopoulos might've emailed him on *just that*.
17/
Like Team Trump, he then pivots to "I never heard about *hacked* emails"—which no one is claiming Papadopoulos explicitly emailed about.
18/
It's *insane* Page says he has an "informal advisor" but no attorney, and took *no attorney* into ten hours of Mueller questioning. Wow.
19/
Though it's publicly reported Page spoke to Mueller for 10 hours, he's then inexplicably cagey about admitting his questioning directly.
20/
Page calls the allegations in the "dodgy dossier" false, but the IC confirms (per Reuters) that Page *did* meet with Kremlin officials.
PS/ There is talk Page might've flipped, but it's clear he has *not*—as today's interview would violate *any* deal Mueller would've offered.





786 subscribers
This content can be removed from Twitter at anytime, get a PDF archive by mail!
This is a Premium feature, you will be asked to pay 30$/year for a one year Premium membership with unlimited archiving.
Don't miss anything from @SethAbramson,
subscribe and get alerts when a new unroll is available! This is a Premium feature, you will be asked to pay 30$/year for a one year Premium membership with unlimited subscriptions/alert.