1.
Four days ago I flew back from Niger, where I went to ask: How did four American soldiers lose their lives in an ambush in a remote & forgotten corner of the world? Working with the A-team of
@helenecooper
@EricSchmittNYT
@alanblinder
@Tmgneff
@malachybrowne
, here's our answer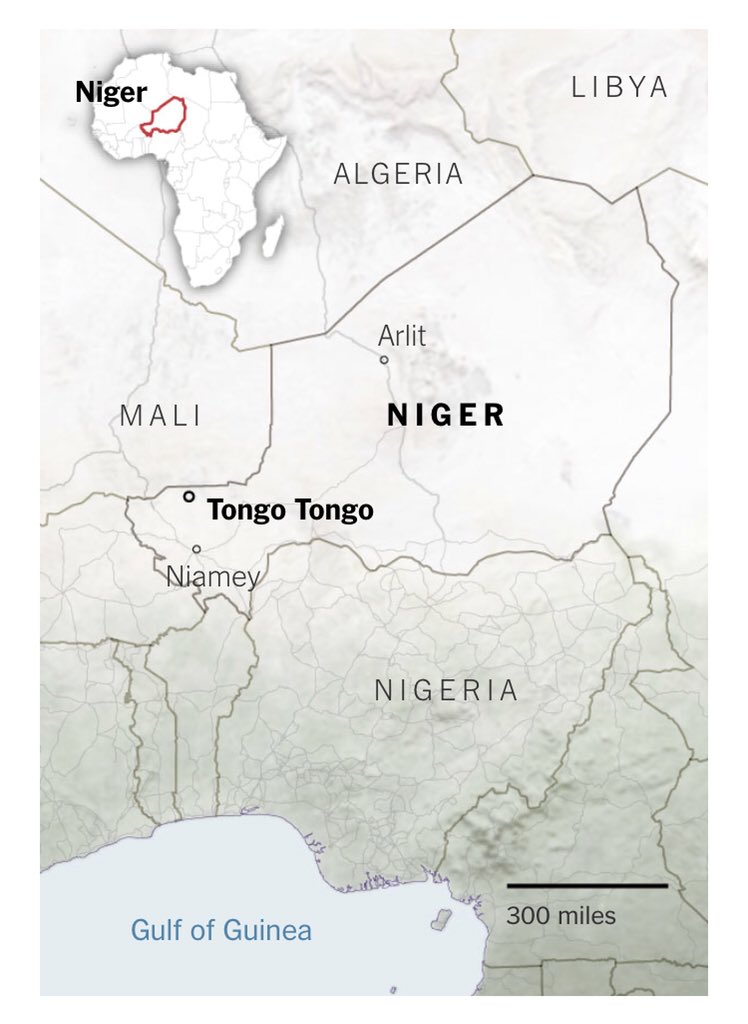 2.
When the four soldiers died on Oct. 4, lawmakers expressed surprise to learn that some 800 American personnel are now stationed in Niger building a drone base and training and assisting local troops. It's emblematic of how the war on terror has morphed and expanded since 9/11.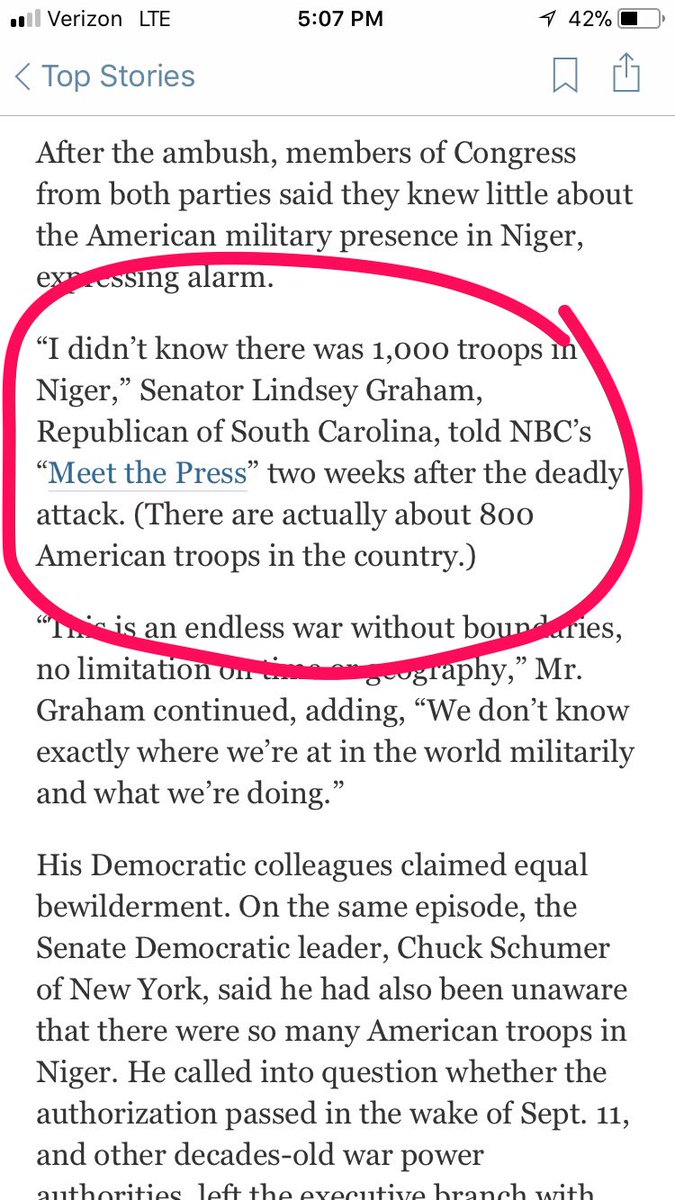 3.
To get to the bottom of what happened, my colleagues & I conducted dozens of interviews with officials and with eyewitnesses, including soldiers who survived the ambush and villagers who saw it. In Niger, I got access to two prisoners of the terror group that carried it out: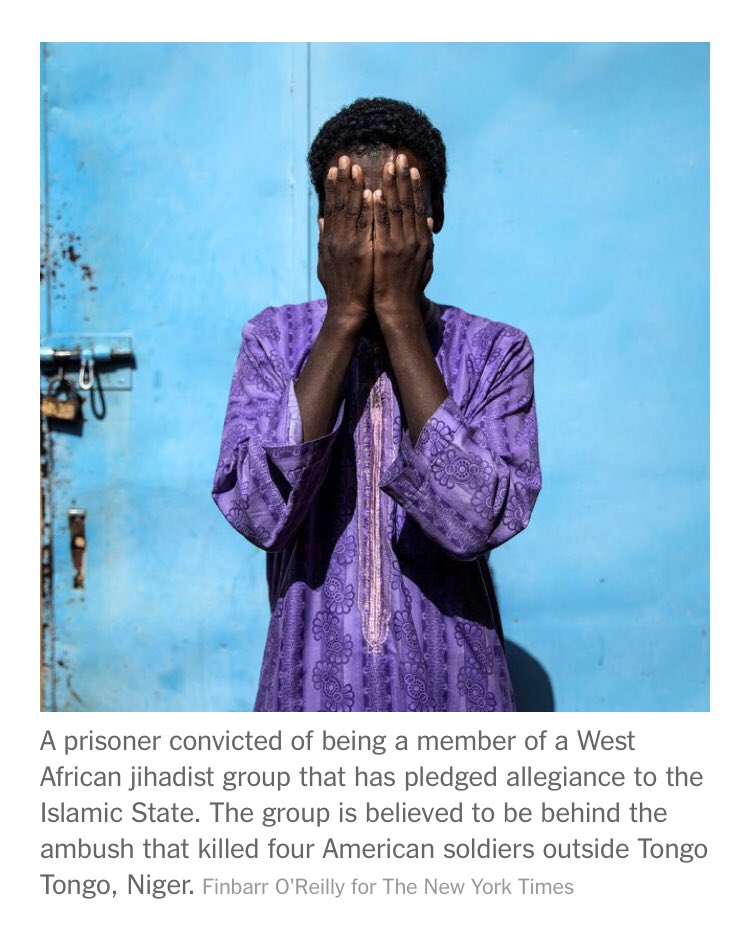 4.
What we learned: For sometime, intelligence agencies had been tracking a man named Doundoun Cheffou, a cattle herder from the Peul ethnic group who had become a lieutenant to Adnan Abou Walid al-Sahraoui, once an al-Qaeda deputy in the region who pledged allegiance to ISIS
5.
I have been watching al-Sahraoui since 2012, when we learned that he had been one of the captors of Mariasandra Mariani, an Italian tourist who was kidnapped in Algeria and held for ransom in 2011 in Mali by al-Qaeda's regional branch:
mobile.nytimes.com/2014/07/30/wor…
6.
But soon, Sahraoui broke with al-Qaeda to start his own group the Movement for Oneness and Jihad in W. Africa, which held the city of Gao in Mali. He began recruiting heavily from the marginalized Peul ethnic group, especially in the no man's land between Niger & Mali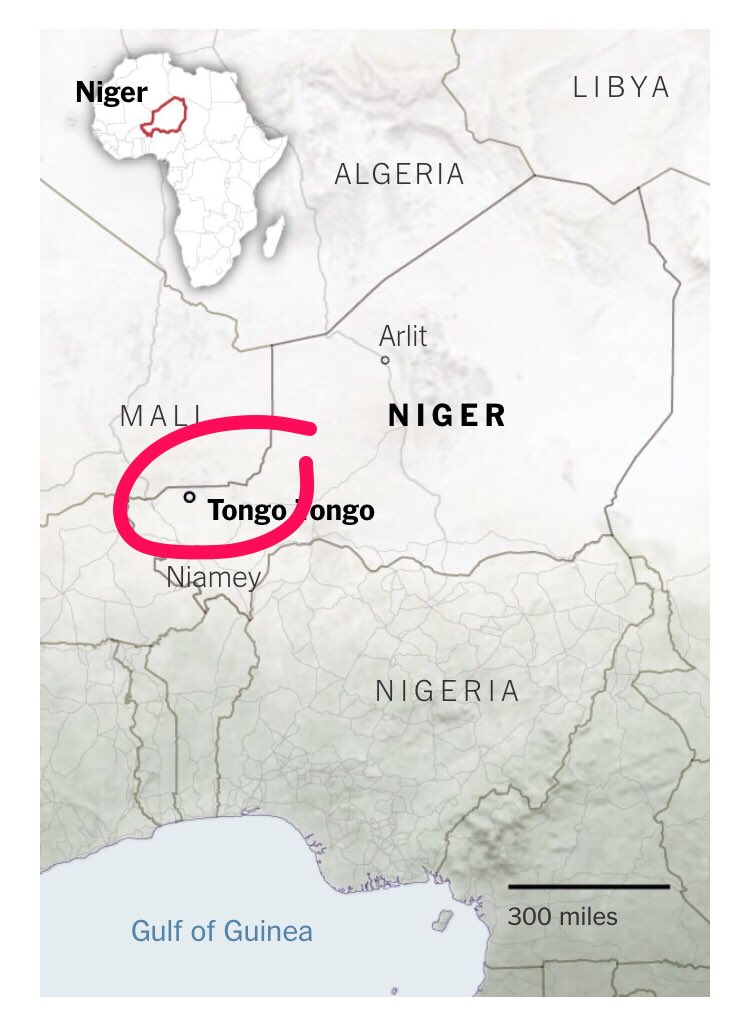 7.
The captured prisoners from the terror group were all Peul and were traditional herders in a lawless area of Niger, where their animals were frequently stolen by Tuareg bandits. One described how the government came 2 days after his camels were stolen and his uncle was killed
8.
Jihadists are masters at exploiting local grievances and Sahraoui offered to arm the Peul, giving them protection where they had none, they said. Soon a local named Doundoun Cheffou rose in importance, becoming a lieutenant to Sahraoui. Intelligence agencies were tracking him
9.
What I've told you so far sounds like a pretty distant problem in a faraway land, right? So why was he so important to our intelligence services? According to
@RudyAtallah
, Cheffou's men are linked to the kidnapping of the only American to be grabbed in the Sahel by jihadists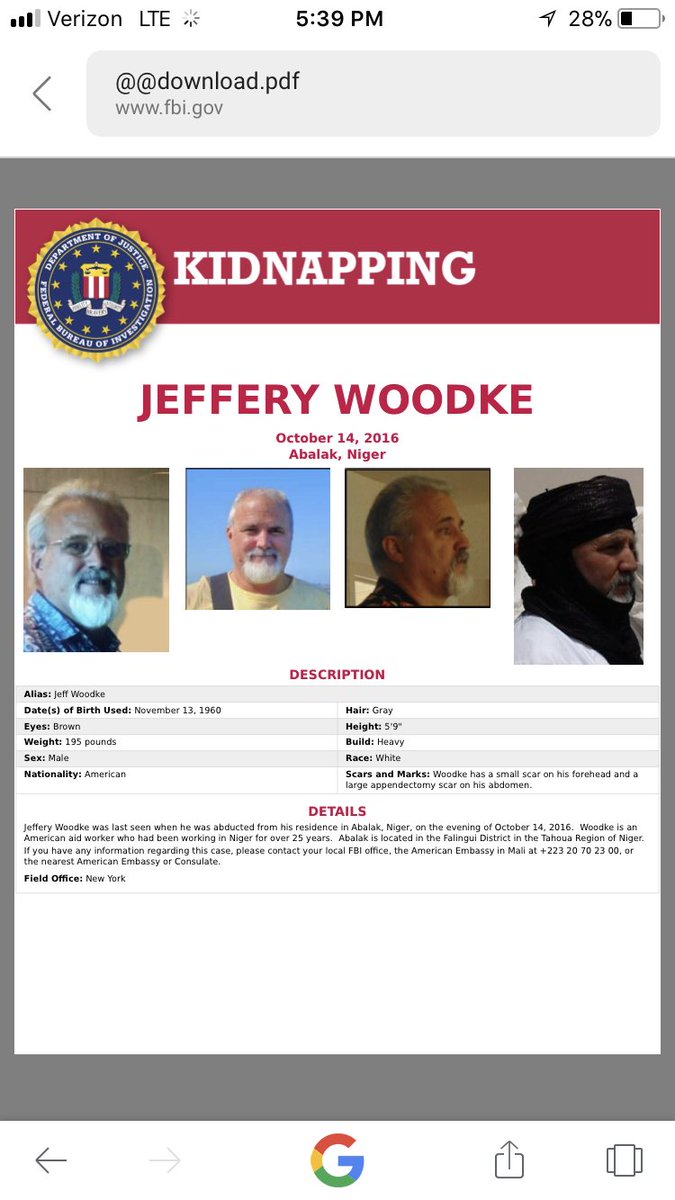 10.
Jeffery Woodke was grabbed from his home in October 2016 by fighters from Sahraoui's group, according to senior Nigerien officials. Two prisoners of the group I spoke to confirmed that Doundoun Cheffou's men are holding the American hostage in the Niger-Mali border area
11.
Here's how the fate of this missing American intersects with that of the four soldiers. On Oct. 3, agencies get a hit on a device associated with Cheffou. I was told he had turned on his phone & either made or received a call. The signal came from that lawless border area: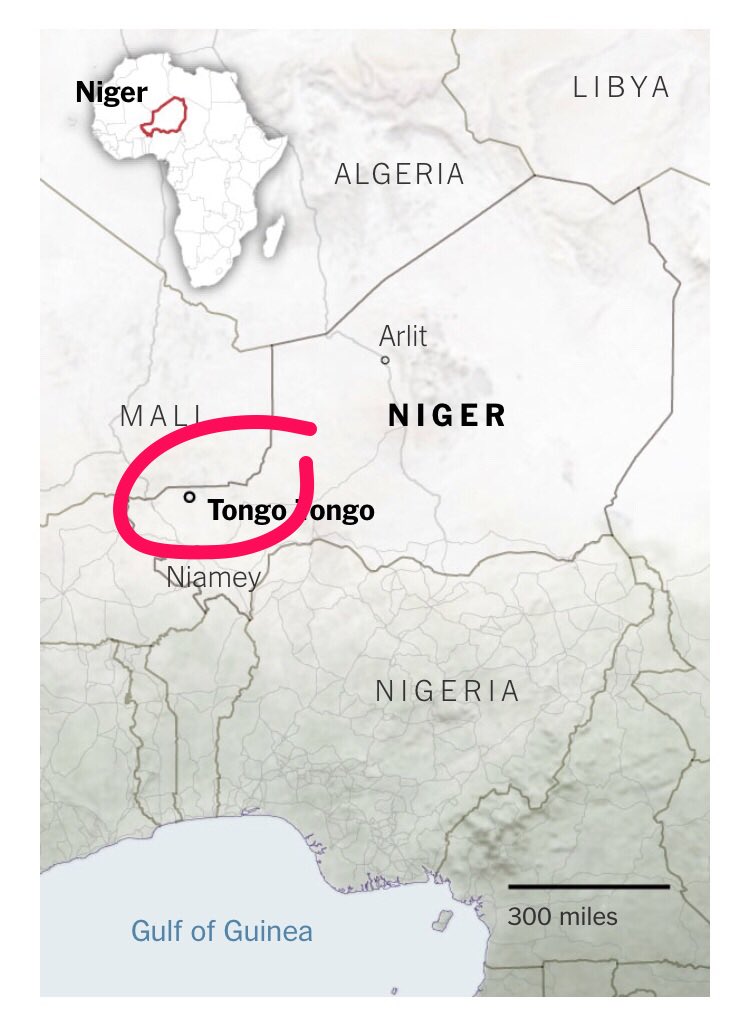 11.
That same morning at around 6 am on Oct. 3, a patrol of American troops and the Nigeriens they were training left the gates of their base in Ouallam, Niger. They were headed out on a "KLE" - a key leader engagement. Meaning a low risk patrol where they would meet locals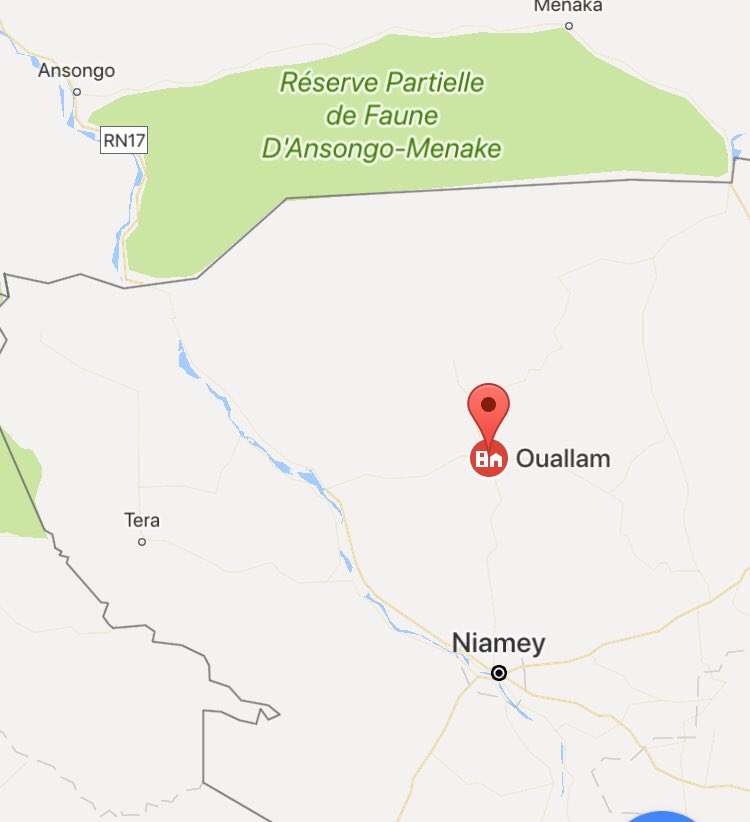 12.
Officials who read the patrol's pre-mission report say the group set off not expecting any enemy contact. When you don't expect enemy contact, there are certain things a patrol does differently. For one, you carry lighter weapons. They were lightly armored.
13.
When intelligence services picked up the signal of Cheffou's device, they moved quickly to send a counterterrorism force from Arlit in northern Niger to do the raid. They also contacted the patrol that had left on a low risk mission and asked them to backup the Arlit team
14.
And then things began to fall apart: The Arlit team never made it, their trip scotched because of bad weather or a mechanical issue with their helicopter. The lightly armored patrol that had left its base expecting no enemy contact, was asked to push ahead.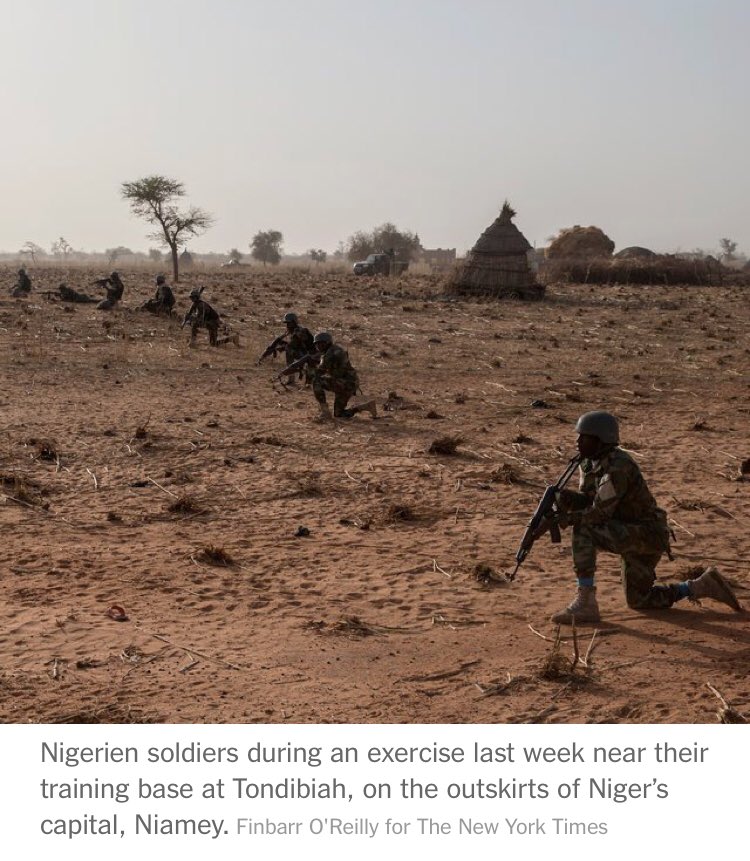 15.
The lightly armored team bedded down in the middle of the night on Oct 4 near their convoy in the bush. While it was still dark, they pushed ahead to the suspected terror camp. But Doundoun Cheffou was not there. They found traces of the militant group, including ammunition
16.
The sun is now coming up on Oct 4, and the team that expected a routine out-and-back trip has been out for more than 24 hours. They begin the long drive back. They had gone no more than 20 miles when they reached the first village - Tongo Tongo.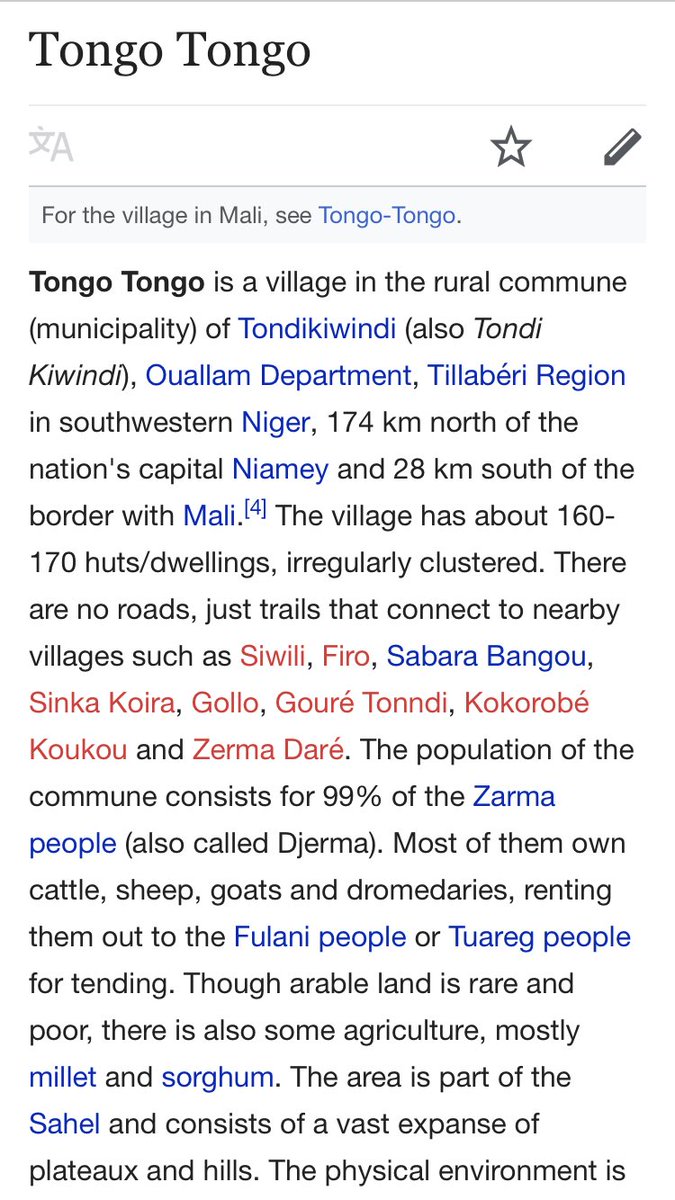 17.
One of the Nigerien soldiers who survived told me that they had run out of water so they stopped at the village well. But they found that the rope had no bucket on the end of it. A villager offered to run and get a bucket. And here began a series of bad decisions and delays.
18.
They noticed men on motorcycles speeding off, as if to alert someone. Then the village chief walked out to greet them. He said that several kids were sick. So they began distributing medicine. Members of the patrol had the impression the village chief was trying to stall them
19.
After the ambush, the village chief was arrested. Nigerien officials including a prosecutor and an inspector for the anti-terror police told me that on his phone they found Doundoun Cheffou's number. They left and the ambush began less than 200 yards outside Tongo Tongo
20.
One of the killed soldiers was wearing a body camera, which was stolen from his body by the jihadists. Months later, the footage was sent to a Mauritanian news agency. It allows us to see the last minutes in the lives of 3 of the 4 soldiers. They are outgunned and overrun.
21.
Their SUV has no crew-served weapons. All they have are their personal weapons. It appears they were left behind and ended up in the hands of the enemy, contrary to official statements. In their final moments they tried to protect each other and were instead cut down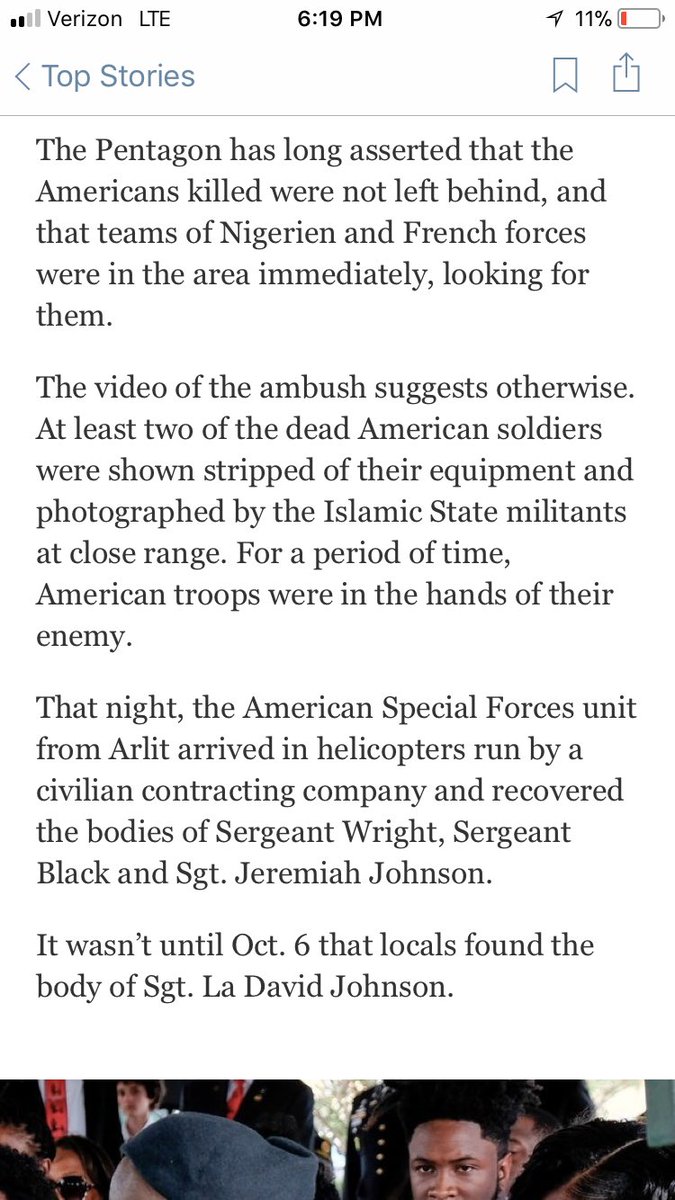 22.
The link to the story is here. A massive thank you to the wise and dedicated
@gregfwinter
who got some 8 hours of sleep over 3 nights helping our team put together this account:
'An Endless War': Why 4 U.S. Soldiers Died in a Remote African Deserthttps://nyti.ms/2BAfwgo
23.
Re-upping link to story here: 'An Endless War': Why 4 U.S. Soldiers Died in a Remote African
nyti.ms/2BAfwgo