(THREAD) There's been some very good—and also very bad—analysis on Twitter today about the upcoming Papadopoulos sentencing. This thread separates the wheat from the chaff—and in so doing aims to calm fears Papadopoulos "didn't pan out" as a witness. I hope you'll read and share.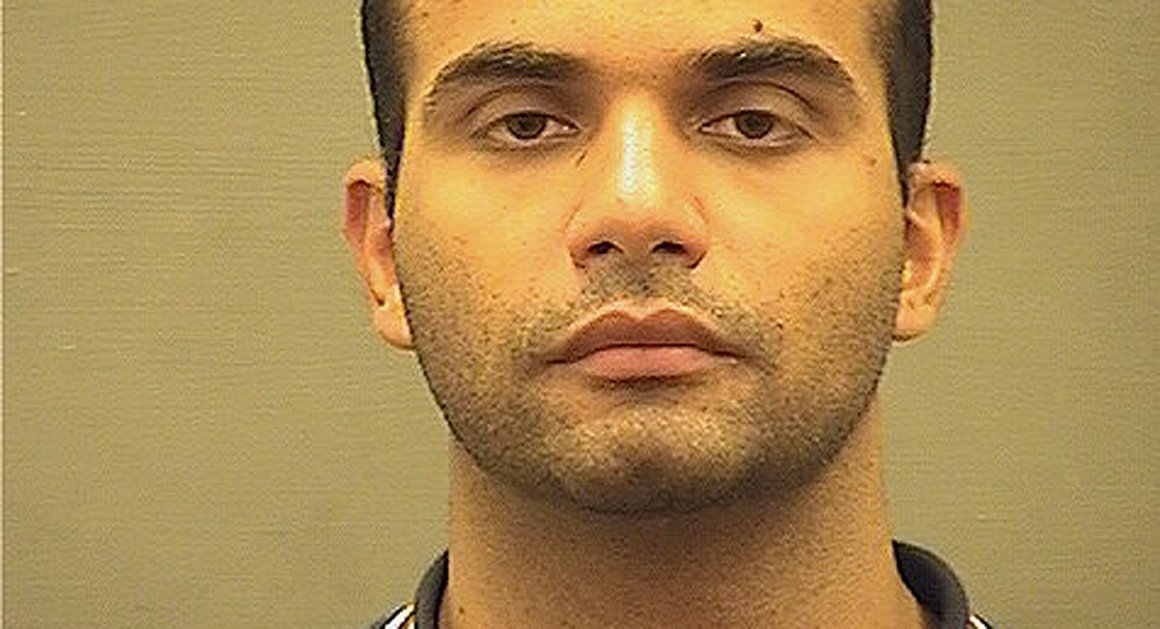 1/
The overwhelming majority of criminal attorneys agree that—even if Mueller were to decide he can *indict* a sitting president—he cannot put the president *on trial* for that indictment until after an impeachment proceeding or (as the case may be) after Trump's full presidency.
2/
Trump's presidency (assuming no impeachment) will last until either January of 2021 or January of 2025, meaning that (if there is no impeachment) Robert Mueller wouldn't expect to be able to take any case against Trump to trial until 2022 or 2026 *at the very, very earliest*.
3/
If impeachment proceedings are initiated against Trump, the earliest that could happen (given political realities) is in Spring 2019, and of course it would almost certainly require the Democrats winning the House in the mid-term elections (which they're not assured of doing).
4/
An impeachment initiated in Spring 2019 wouldn't go to a Senate trial until Fall 2019. Historically there have been disputes over whether a Senate trial should have witnesses—as it's a political trial, rather than a proper trial. Even when witnesses are called, few are called.
5/
So when media and some legal pundits blithely talk of Mueller "calling Papadopoulos at a trial," I don't know what trial they're thinking of, as if it's a criminal trial, it can't happen until 2022 or 2026 *at the earliest*—and if a political trial, there may be no witnesses.
6/
During the Clinton impeachment, the party defending the president—then the Democrats—wanted no witnesses. The Republicans wanted witnesses, but recognized that they would be limited. Papadopoulos, key as he is, likely wouldn't make the top of Democrats' witness-list wish-list.
7/
So those who imagine that Mueller is making a grand statement—in agreeing to hold a status hearing on a pre-sentencing report in late June, which would set Papadopoulos up for a September or October 2018 plea *unless the parties agreed to bump it* (which they could)—are wrong.
8/
There simply was never any real chance a federal judge would wait until 2022 or 2023 (or 2027 or 2028!) to sentence Papadopoulos (on some benighted theory that Papadopoulos must not and cannot be allowed to plead to a single criminal information until the Trump case is over).
9/
And because impeachment is a political process, it has nothing to do with Mueller's calculations. So there was just *no reason* for Mueller to wait on Papadopoulos' sentencing once he had all the testimony, debriefings, and (possibly) wiretaps from Papadopoulos that he wanted.
10/
And let's be very clear here: George Papadopoulos has been giving Mueller *whatever information he wanted* since *July 2017*—so unless Mueller decides he wants to bump it (which he may well do), Papadopoulos' sentencing will come after *15 months* of Papadopoulos cooperating.
11/
Those who imply 15 months of cooperation from a witness who, for timeframe reasons, realistically *has* to be sentenced *before* the trial at which he'll testify—because this case involves the president—means that Papadopoulos "didn't have the goods" have *got* to be kidding.
12/
Moreover—as Alex Whiting of Harvard Law School notes—because Papadopoulos almost certainly has already testified before a grand jury, he's already *locked into* the testimony Mueller wants from him (as if he changes it down the line, he can expect to be charged with perjury).
13/
And as I noted earlier today, there are many other ways prosecutors can maintain leverage over defendants post-conviction: probation, suspended sentences, deferred sentences, sentencing conditions, or even agreements between the parties that occur adjacent to the sentencing.
14/
We have *no idea* what indictments may issue from the 15 months of assistance—well over a year—Papadopoulos will have given Mueller by the earliest date of his sentencing. By October 2018, we may have seen indictments of Clovis, Don Jr., Kushner, Stone, and other Trump aides.
15/
Today, media and some pundits who haven't followed the Trump-Russia case closely gave Team Trump an *amazing* news cycle by wrongly stating that Mueller's decision regarding Papadopoulos' sentencing means either Papadopoulos was a dud or Mueller is almost done with his work.
16/
Anyone—anyone—who has closely followed the Trump-Russia case over the last year knows that Papadopoulos, as one of the very earliest members of Trump's NatSec team (and entrusted, contra what Trump says, with great responsibility) can help Mueller on many aspects of his case.
17/
I'm not going to unpack in detail all the investigative areas Papadopoulos' assistance necessarily touches on—including contacts in Israel, Greece, England, the United States, and Italy, as well as substantial events involving Egypt and, of course, Moscow—but they're legion.
18/
I'll say this as clearly as I can: Mueller's probe will go into 2019, as it's only widening (and we've already been told so by Mueller's team); Papadopoulos is a key witness (because that's blindingly obvious for anyone following the case); and we *will* see more indictments.
19/
Those future indictments *will* occur in part because of Papadopoulos' 15 months of cooperation with investigators, and Papadopoulos *will* be called to testify against Trump sometime between 2022 and 2028—should the president's health ensure him a lifespan of 76 to 82 years.
20/
Here's what media must stop doing: taking fairly slow news days and trying to make them sensational.
And here's what lawyers who don't know the Trump-Russia case well should start doing: research.
Until those things happen, we'll get uneven analyses, as we did today. /end
PS/ Tweet #14 wasn't an *exhaustive* list of indictments that could—I merely say "could"—come by October 2018. A full list might also include, in addition to those names I already mentioned, Prince, Page, Hicks, Bannon, Cohen, Sater, or any one of a *number* of Trump aides/pals.
SOURCE/ Hopefully it's now clear what The Washington Post (below) and certain online legal pundits got right—and also wrong—about today's Mueller-Papadopoulos news.
washingtonpost.com/politics/speci…