I'm with
@NARAL
,
@MoveOn
,
@WomenBelong
,
@domesticworkers
and more. We're fired up and we're fighting back against Trump's cruel, inhumane, unjust family separation policy.
#KeepFamiliesTogether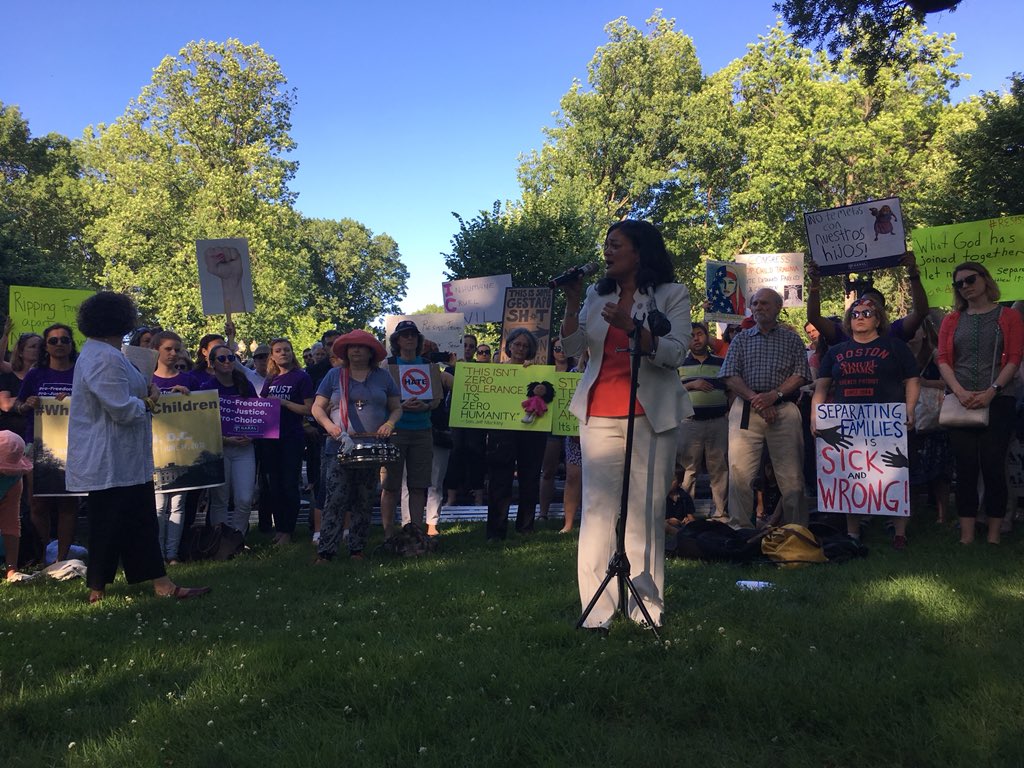 This is about more than immigration, it is about the soul of our country.

Trump's administration cannot rip that soul away. We won't let them. We demand just immigration policies. We demand hearings in House Judiciary Committee. We demand justice.
Yesterday, with
@repjohnlewis
and more
@HouseDemocrats
colleagues, we created some
#GoodTrouble
outside of Customs and Border Protection. We marched in the streets, we blocked the entrance and we demanded that they stop tearing apart families and arresting women.
It's striking and cowardly that CBP will freely arrest women and kids, but they won't arrest the members of Congress who are speaking out and engaging in civil disobedience against that incomprehensible cruelty.
Last week, I met 174 women who are detained in a federal prison in SeaTac. They are fleeing rape, violence and persecution. Many of them are asylum seekers, but Trump's deportation force is treating them like they aren't even people.

I promised them I'd tell their stories.
They spent time in frigid facilities—a place they call the 'ice box.'

They were held in kennel-like cages—a place they called the 'dog pound.'

For days on end, they wouldn't have clean water to drink.

They don't know where their kids are. They didn't even get to say goodbye.