"I came to the issue of vexatious defamation suits including
#SLAPPs
following the assassination of
#DaphneCaruanaGalizia
when we noticed the disappearance of news stories about
#Pilatus
bank - which she was investigating - from news websites in Malta,"
@JustinBBarthet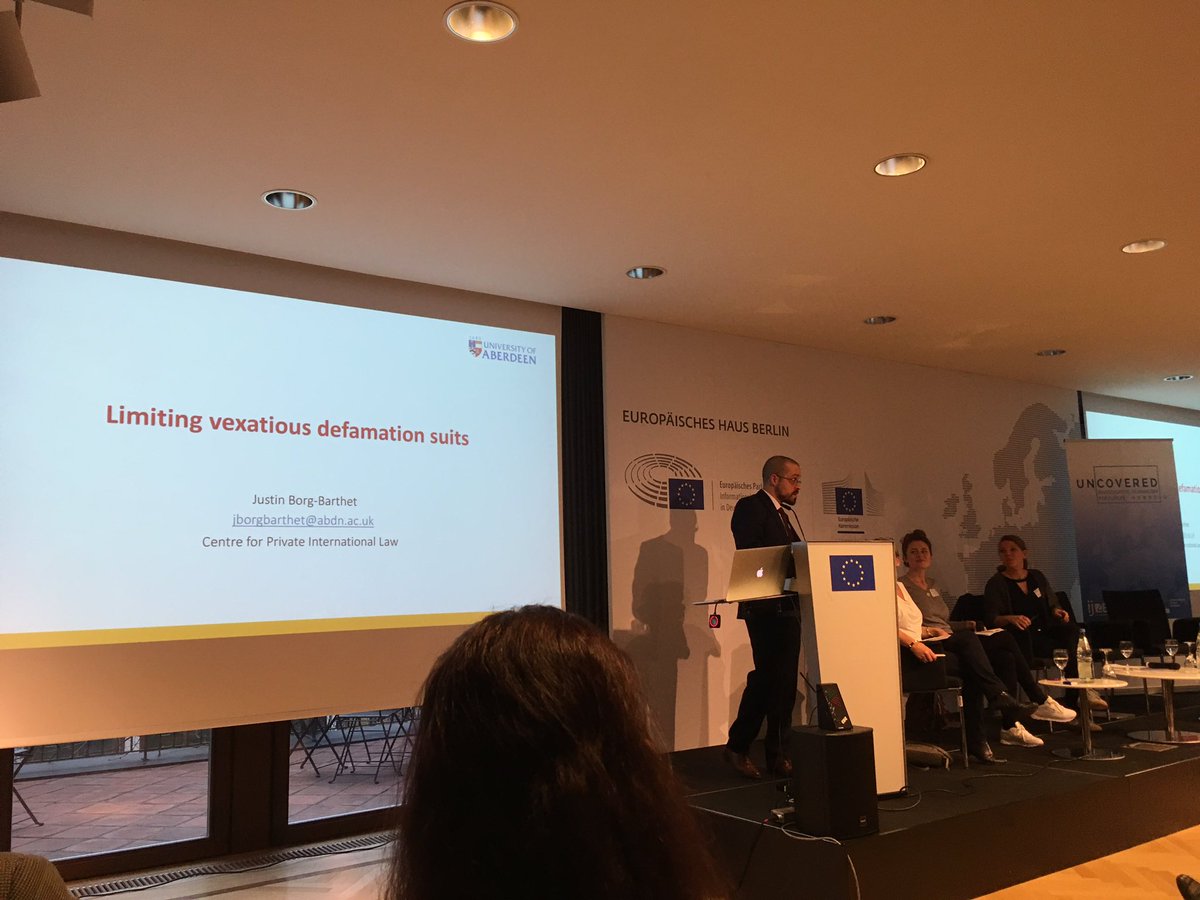 Many news outlets, threatened with potentially ruinous vexatious lawsuits by Pilatus through their London law firms, had removed this content.
The practice of
#SLAPPs
circumvents due legal process and effectively silences media reporting where the client has enough money to pay London law firms to make these threats. It fundamentally undermines any right to a fair trial.
Jurisdiction shopping (eg. in the UK or US) must be challenged and ended.
To protect investigative reporting & journalists we must:
1.
Harmonise EU laws on
#SLAPP
suits;
2.
Transfer the burden of proof to the plaintiff.
The rampant corruption unfolding in
#Malta
is being prepared for export elsewhere in the
#EU
.
It's essential that the
#EU
tackle corruption in Malta now, including through supporting investigative journalism, to prevent contagion across the region.
#UNCOVERED
#IJ4EU
"Libel tourism was supposed to be limited in the UK under the Defamation Act 2013 but London firms, in particular those with "reputation management" teams have morphed their strategy to use the threat of ruinous proceedings to silence critical reporting,"
@JustinBBarthet
#IJ4EU
"An EU Anti-SLAPP directive *is* legally possible & the EU has competency, through an extension of other competencies (internal market, peace & security), to harmonise on this issue,"
@JustinBBarthet
"Achieving an EU Anti-SLAPP directive requires, more than anything, political will,"
@at_tgibson
. "We need strong joint advocacy at Brussels to achieve this."