PLEASE READ: every word of the opening statement to Congress from Ambassador Bill Taylor, who graduated West Point and served our country for 50 years.
This man is a courageous patriot.🇺🇸
#Ukrainegate
games-cdn.washingtonpost.com/notes/prod/def…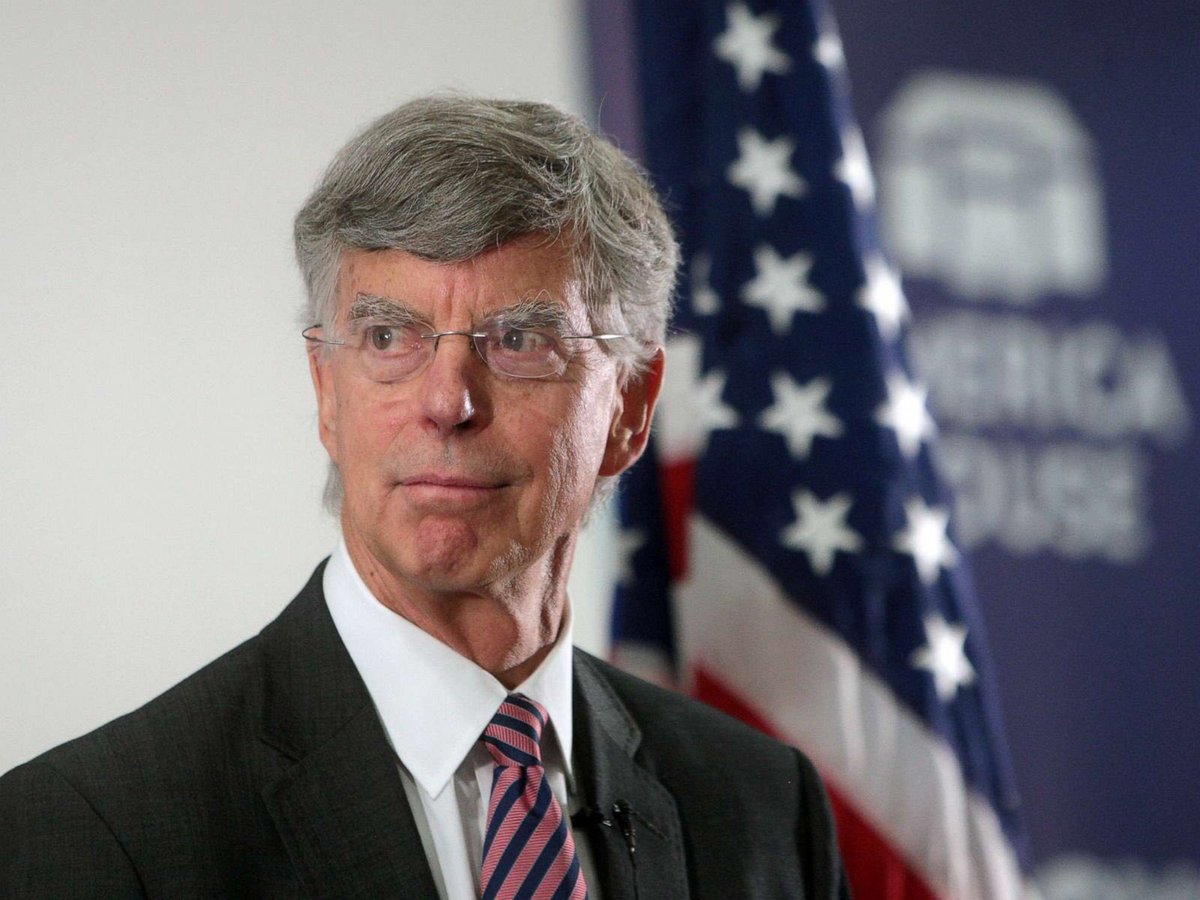 Back in May, Taylor expressed concerns about
@RudyGiuliani
's shadow
#Ukrainegate
"diplomacy," which Taylor clearly recognized as what is was:
#corruption
.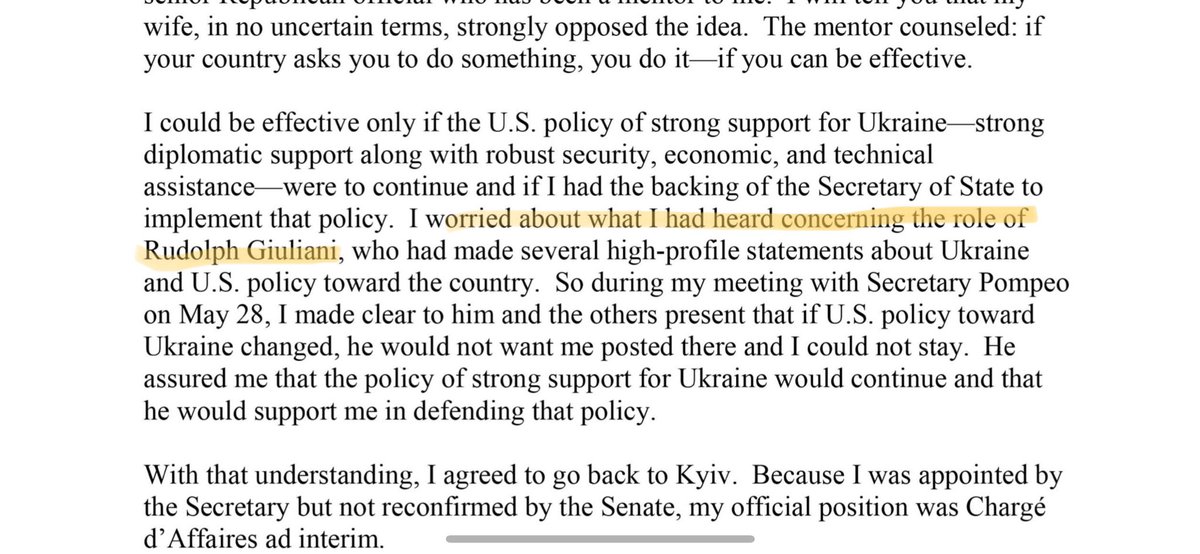 🔥Taylor confirmed
@MickMulvaneyOMB
's role in the
#Ukrainegate
plot, and also corroborated reporting that John Bolton told
@StateDept
staff to "brief the lawyers."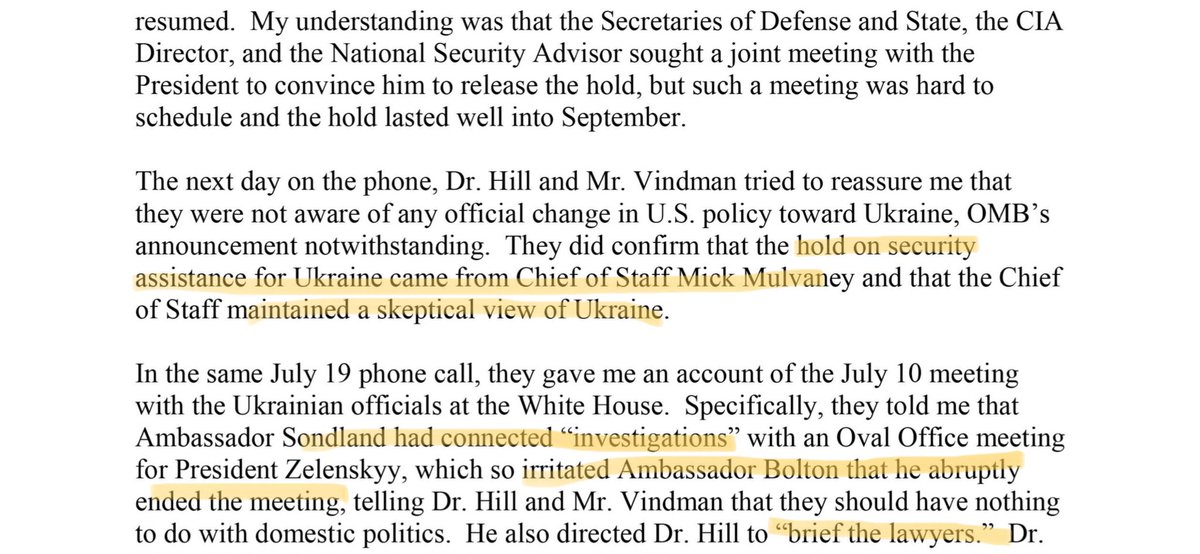 Taylor says that Sondland played a key role in the
#Ukrainegate
plot to pressure
#Ukraine
to investigate the Bidens, and that Bolton deemed this a "drug deal," consistent with prior public reports.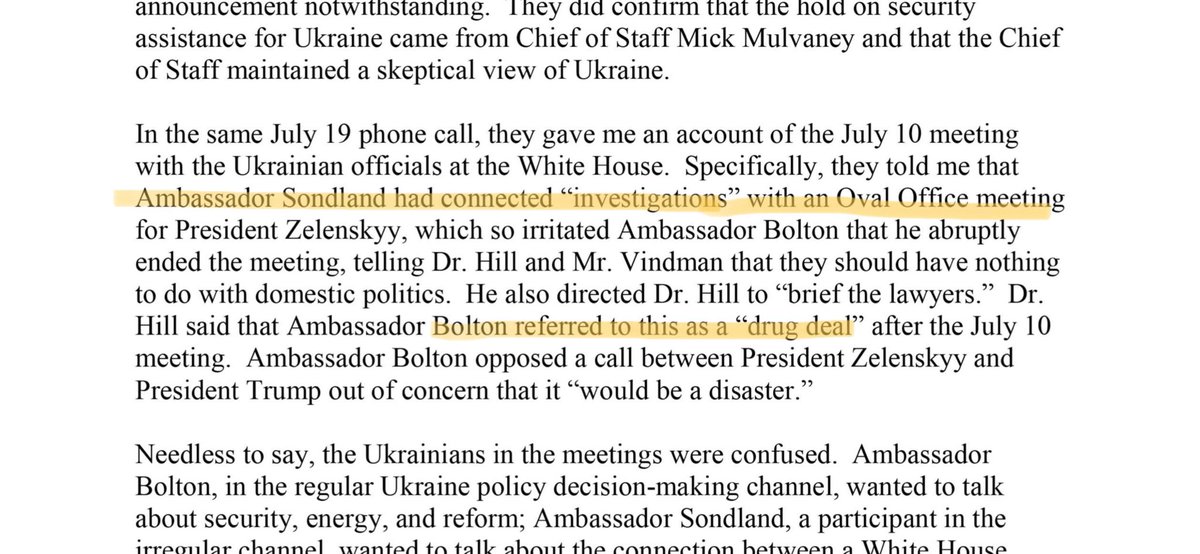 Taylor was the TOP diplomat for the US on
#Ukraine
, yet didn't get a readout on
@realDonaldTrump
's July 25 call with the Ukrainian president until September 25 — TWO MONTHS later.🤬
#Ukrainegate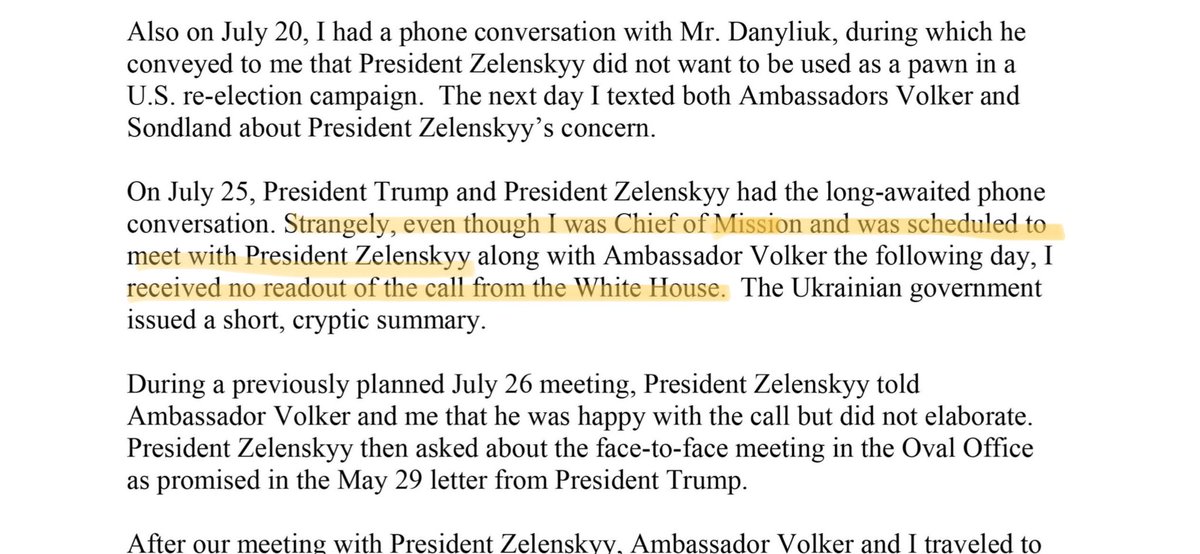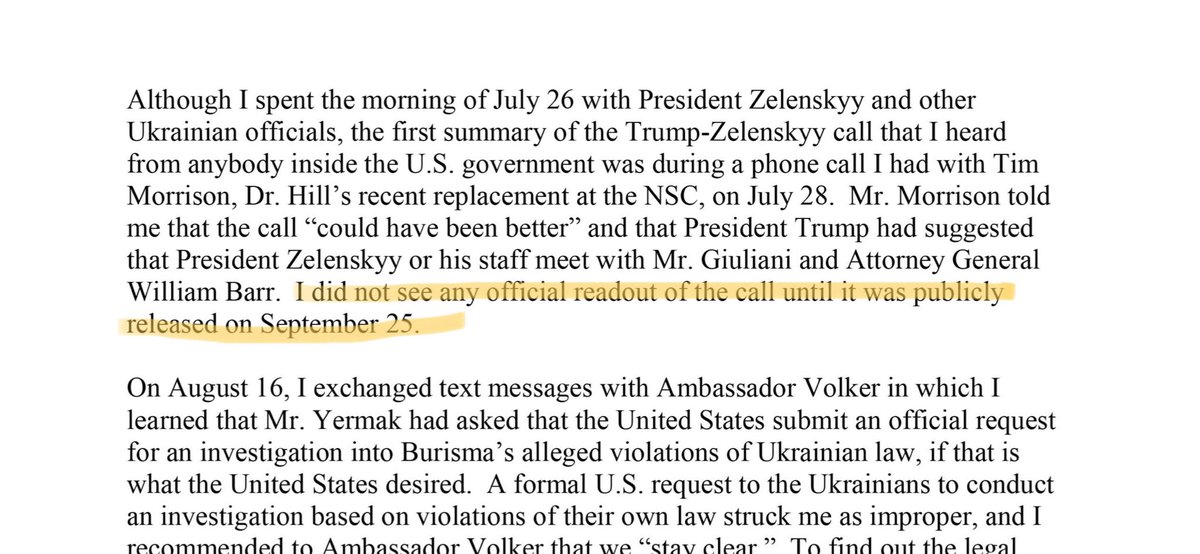 🔥PENCE🔥
@VP
Pence met with
#Ukraine
's president in September and refused to confirm that US aid would be forthcoming (as appropriated by Congress), but instead, told
#Ukraine
that Trump wanted them to "fight
#corruption
," which Taylor knew meant "smear Trump opponents."🤬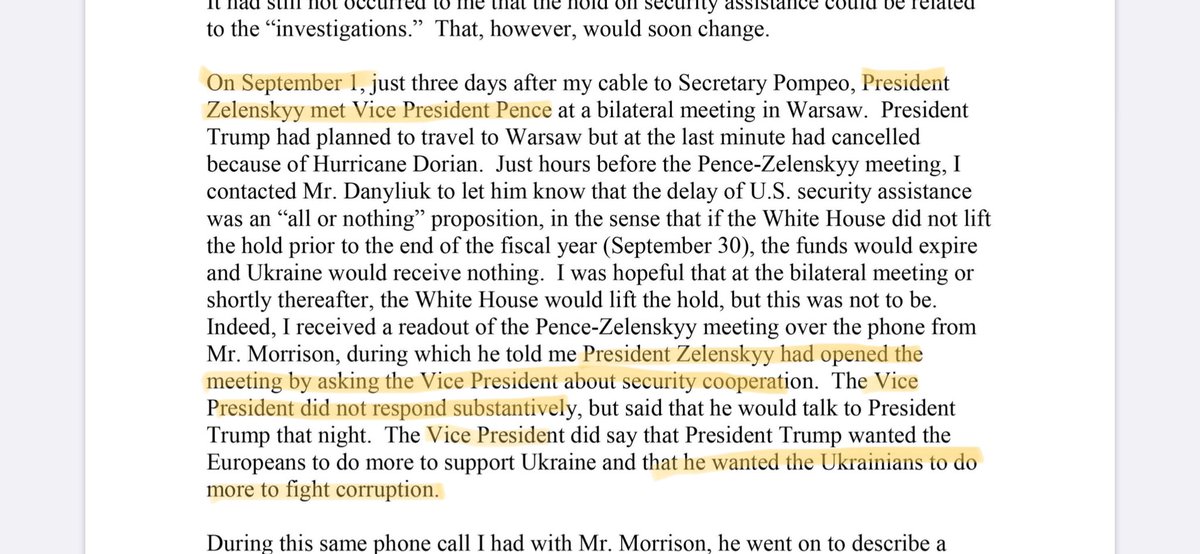 Taylor says that Sondland told him
point-blank that Trump wanted
#Ukraine
to investigate "Burisma" (the Bidens) and a Kremlin🇷🇺backed conspiracy theory that Ukraine — not
#Russia
🇷🇺 — was behind the 2016 election interference.🤬
#Ukrainegate
#TrumpRussia
#ImpeachTrump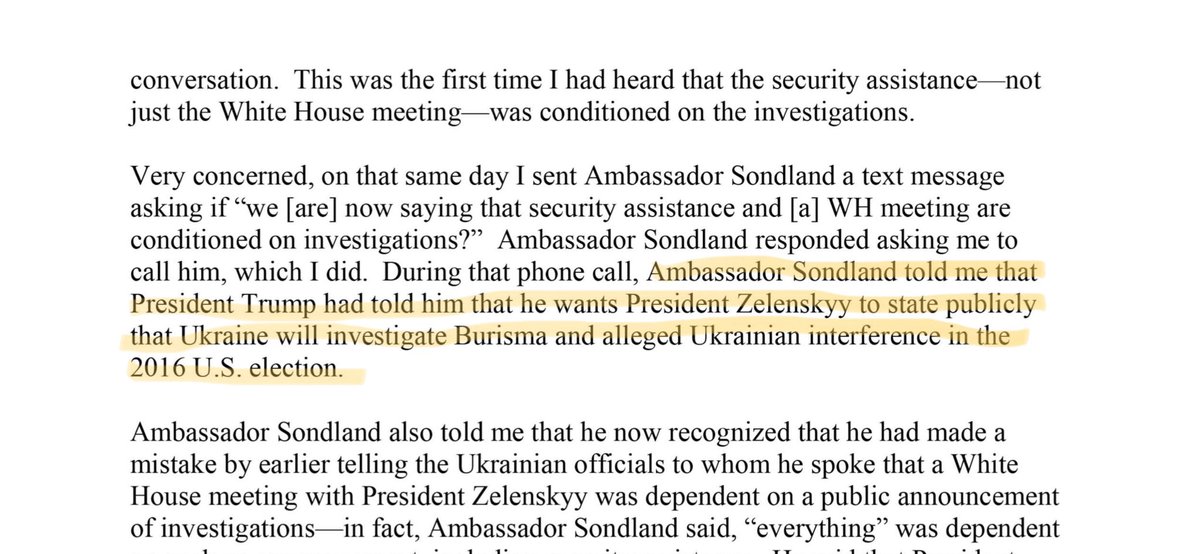 Taylor describes a conversation in which Trump reportedly denied a quid pro quo, wjike simultaneously insisting that the Ukrainian president PUBLICLY declare that he is "opening an investigation of Biden and 2016 election interference."🔥
#Ukrainegate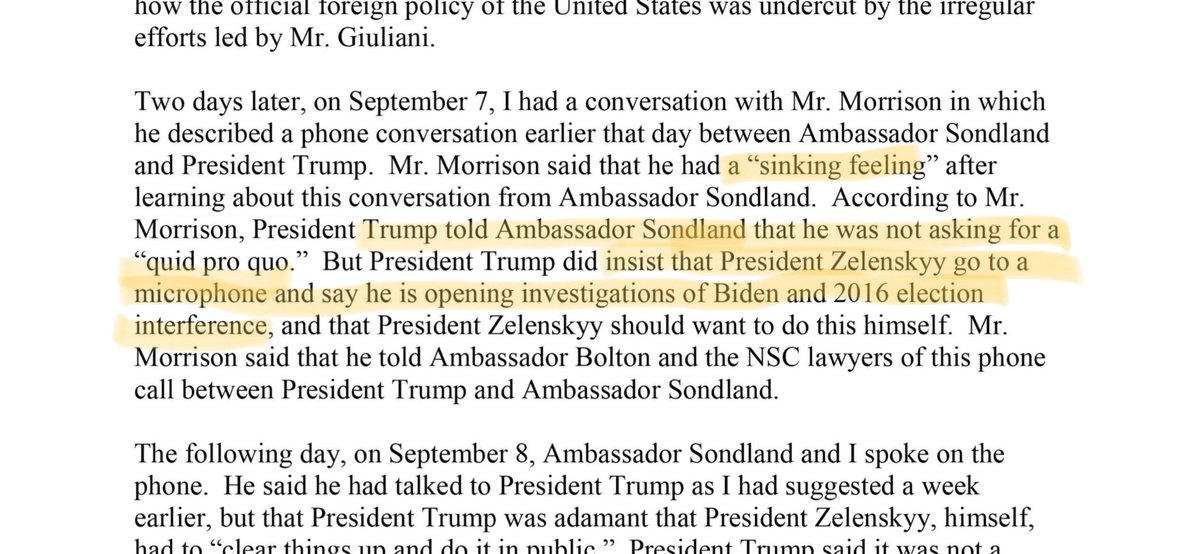 In September, Taylor told Sondland of his "nightmare" that the Ukrainians would make public promises to investigate Biden that Trump sought, but would t get US aid: "the
#Russians
🇷🇺love it. (And I quit.)"
#Ukrainegate
#TrumpRussia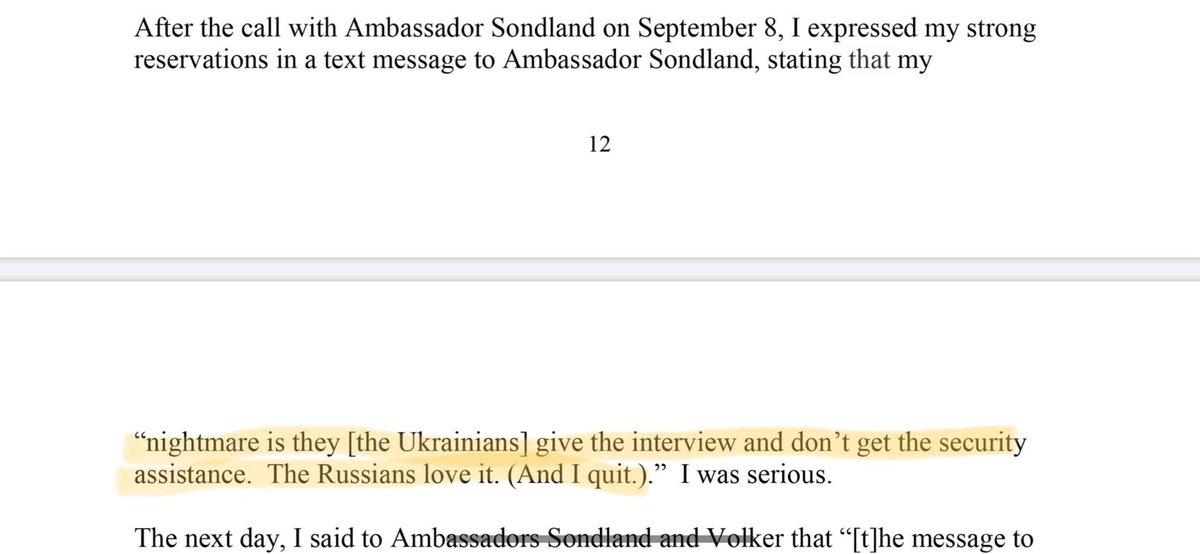 Ambassador Taylor is a non-partisan (if anything, a conservative) patriot, who courageously stepped forward to shine the light of TRUTH on this corrupt
#Ukrainegate
scheme.🇺🇸💙💖
May MORE patriots in the
@StateDept
and elsewhere step forward‼️
Sorry for the errors. "would n" = wouldn't. And "wjike" = while. Gosh, isn't the new iOS wonderful.🙄