1)
The Sword and The Shield: The Forthcoming DOJ Inspector General Report into the 2016 Election and the Hillary Clinton Investigation.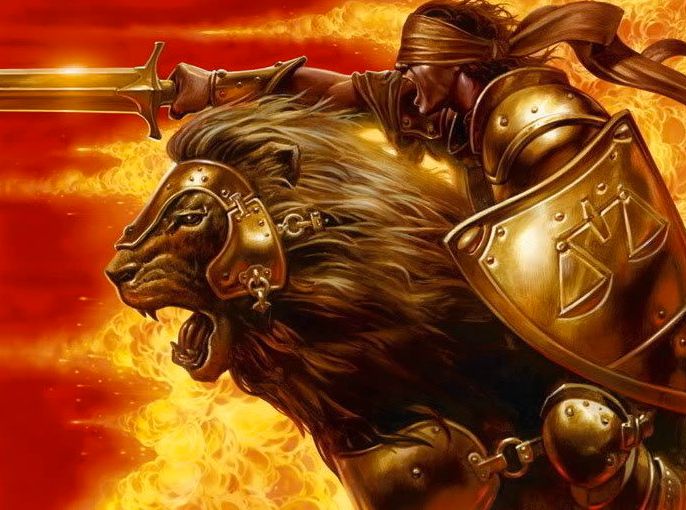 2)
January 12, 2017 the Inspector General released the following statement:
oig.justice.gov/press/2017/201…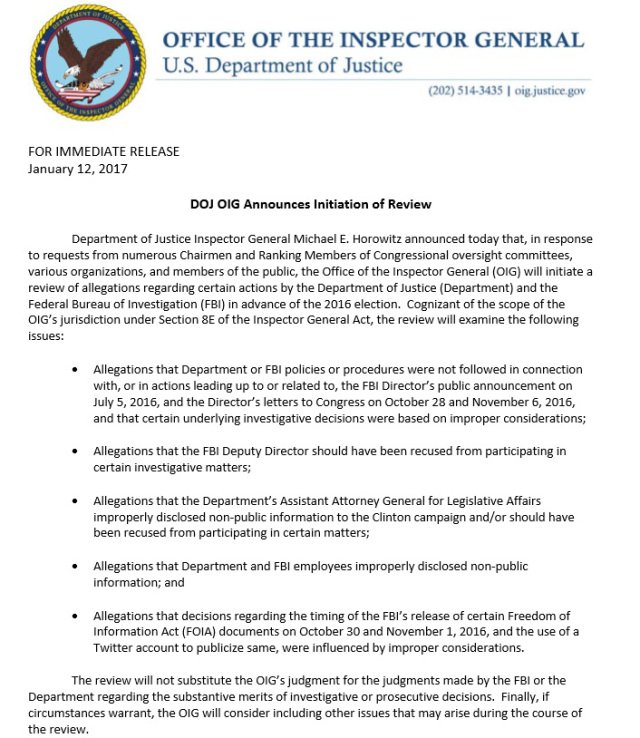 3)
The Initiation.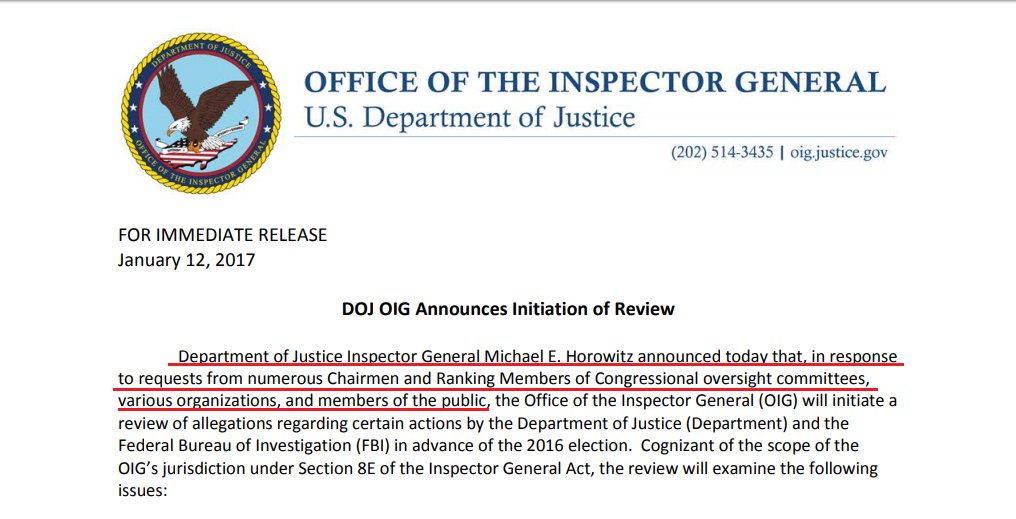 4)
The Primary Initiators:
Senator Chuck Grassley Chairman Senate Judiciary Committee
Congressman Bob Goodlatte. Chairman House Judiciary Committee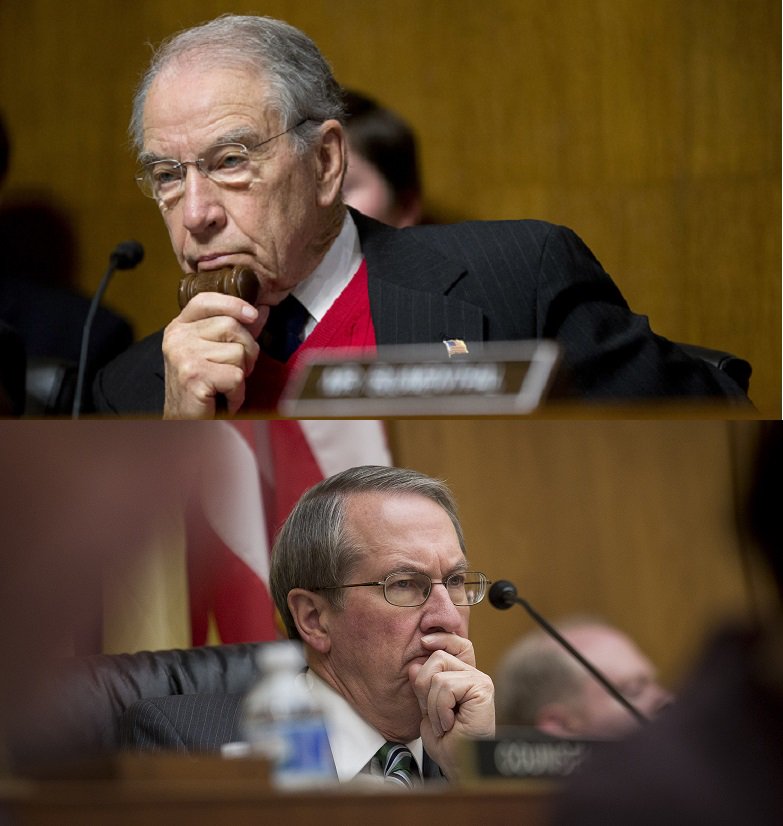 5)
Senator Chuck Grassley campaigned with candidate Trump in Pella, Iowa AFTER the Access Hollywood hit. He took a lot of heat.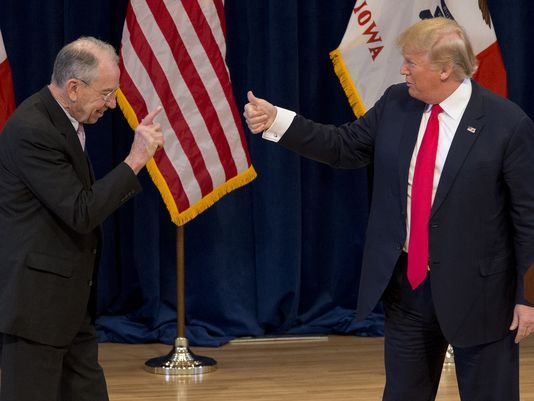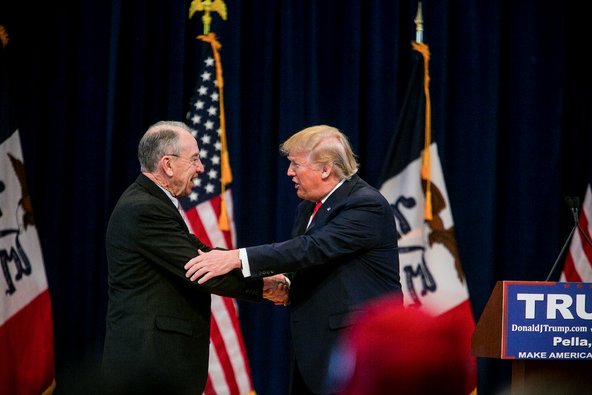 6)
Goodlatte endorsed candidate Trump in May. He has been roundly criticized for his frequent visits to the White House. Here he is pictured in the Oval Office prior to a private one on one meeting with President Trump. One on one meetings with The President are rare.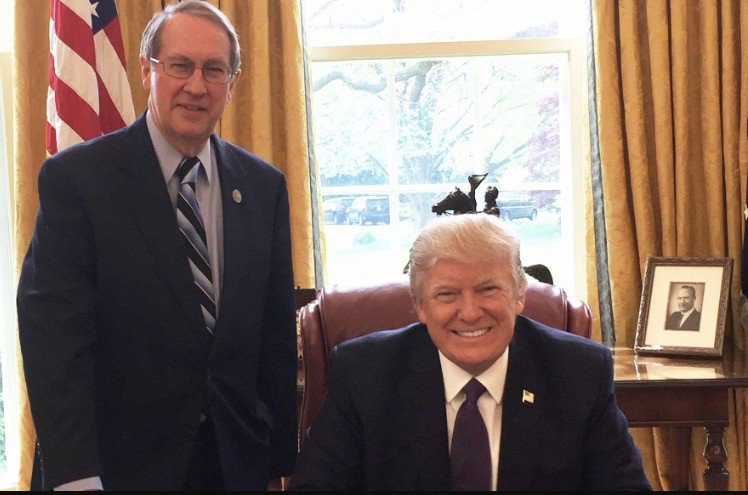 7)
On October 11th, 2016 Congressman Goodlatte generated the following letter to the Inspector General. Read pdf in full here>>
judiciary.house.gov/wp-content/upl…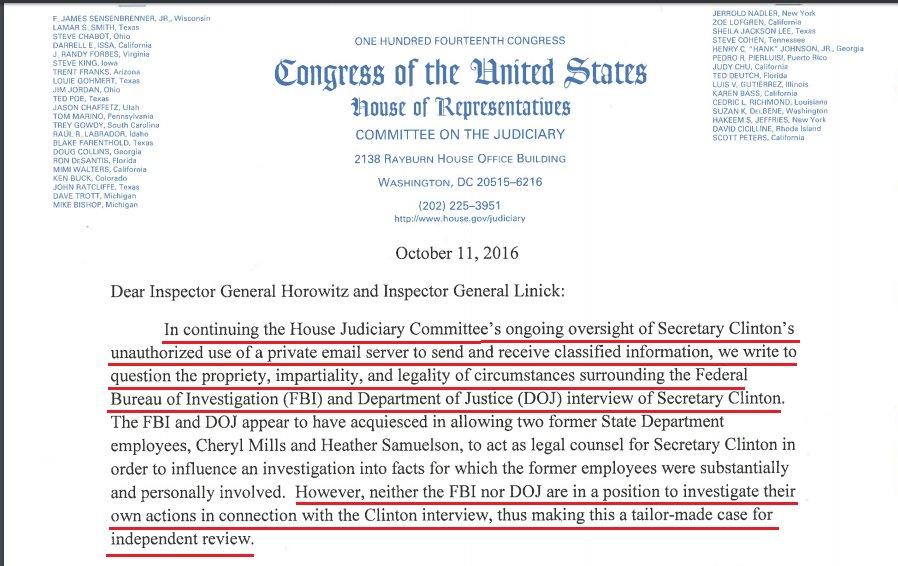 8)
On November 2nd, 2016 Senator Chuck Grassley generated the following letter to the Inspector General. Read pdf in full here>>
judiciary.senate.gov/imo/media/doc/…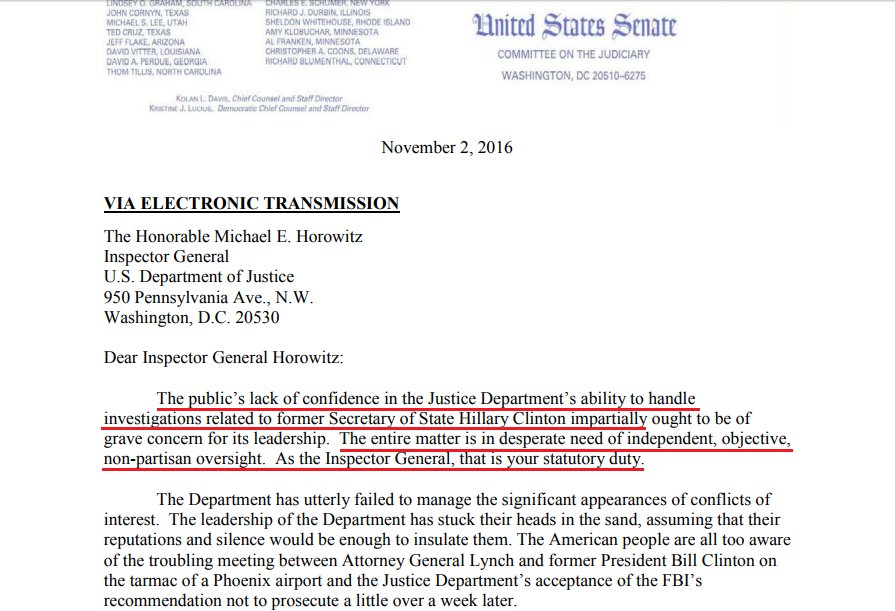 9)
Grassley's letter was significant in that he also included his letter to Lynch and Comey. A letter that was ignored.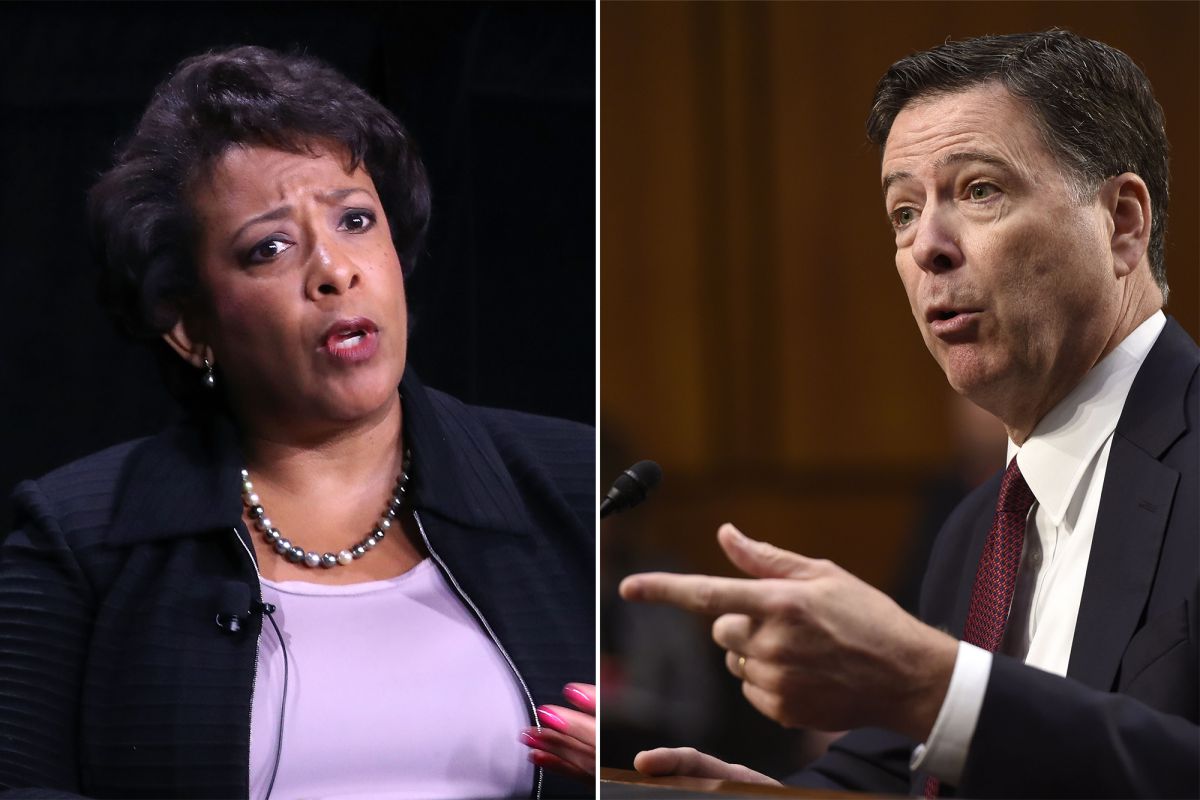 10)
The letters to the IG give you details as to what to expect. Rather than get bogged into the details, we are going to focus on the all important disclaimer by Inspector General Michael Horowitz.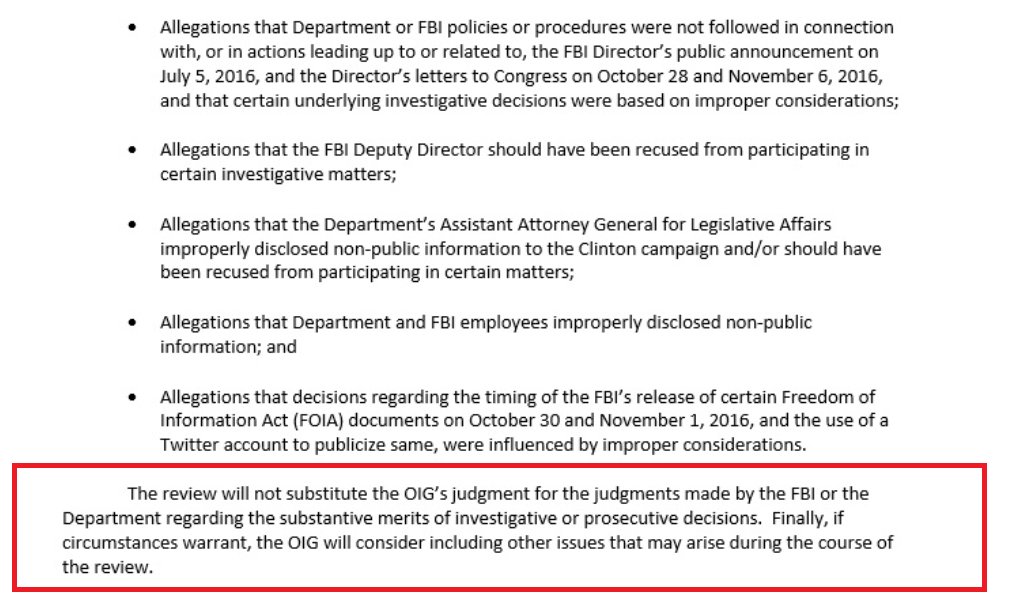 11)
Inspector Horowitz is letting everyone know in advance that his investigation is not limited and that he is ultimately not responsible for implementing the recommendations contained within it. Both of these details are important in the extreme.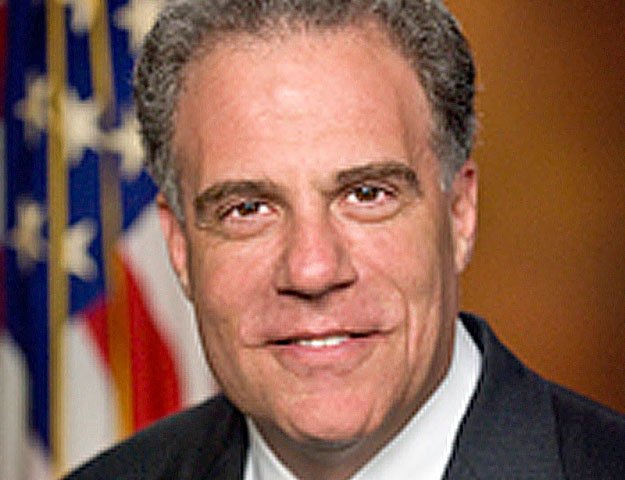 13)
Things are different. Much different.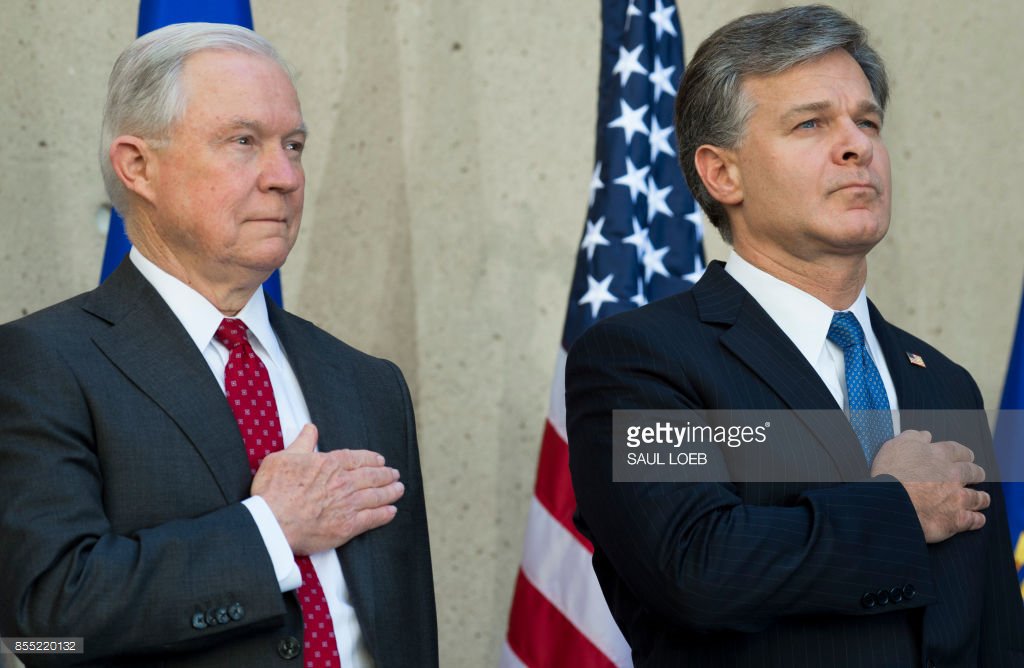 14)
Many have been critical of Sessions due to his inactivity and President Trump's open criticism with regards to the inactivity as well as the background of Rosenstein. I was too, until I saw this. Pay close attention to their facial expressions.
15)
Watch in slow motion as Rod Rosenstein breaks character. Look at the expression on Jeff Session's face as he does so.
16)
What did they know? I think it is rather obvious by now, but for those who cannot see it, consider this: The DOJ was informed about the IG Report into the agency once it began.....in January.
17)
Agencies are put on notice so that they WILL NOT INTERFERE.
18)
Interference can occur through direct actions that impede OR by conducting a simultaneous investigation. The jeopardy of a simultaneous investigation, even if well meaning, is that it can compromise the evidence and/or result in different findings.
19)
In the past year how many times have you heard Jeff Sessions say "We are not allowed to comment upon ANY ongoing investigation?" Too many to count. We assumed (and hoped) he was referring to a DOJ investigation. We were wrong.
20)
When people attacked Chris Wray for using variations of this line to evade and conceal they were correct in that he was using it to conceal. They erred in assuming the concealment was for nefarious reasons. Considering the past, who can blame them? Not I.
21)
I will however continue to point out that things are different this time. On multiple occasions Wray did not have to elaborate yet he did. Note his body language and what he says.
#UnringTheBell
22)
He further elaborates by telling us what he meant by
#UnringTheBell
. It covers policies, personnel, and the re-opening of investigations. In short, EVERYTHING. Watch his body language and keep in mind that he did not have to elaborate, yet he did.
23)
For those that missed it, here is my detailed analysis of the Chris Wray hearing and what it portends:
24)
I have utmost confidence in Wray. I do not give that confidence lightly. I have a good feeling about Rosenstein. I will however, reserve judgement until after his hearing on Wednesday when I can study him more closely. I will cover the hearing live.
judiciary.house.gov/press-release/…
25)
The same criticism leveled at Rosenstein is similar to that of Inspector General Michael Hororowitz. "He is an Obama appointee!!" With the implication being that he is corrupt. Guess who else was an Obama appointee?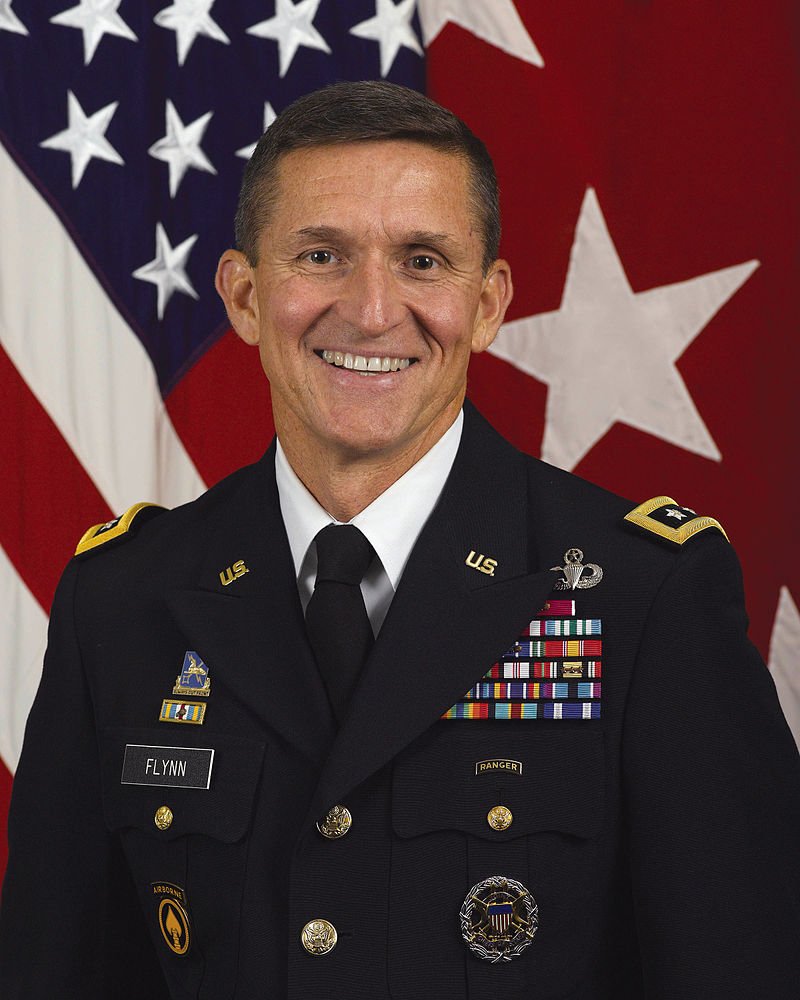 26)
Horowitz has the trifecta in that he was also appointed to positions by Clinton and Bush. Clinton/Bush/Obama were in power for 24 years. It is hard not to find someone in the executive branch that was not appointed by them.
28)
Here is a direct link to the investigation page and where I found this. The IG recommending action on a special agent we can rightly assume is
#PeterStrzok
. Note the findings and when they were reported to the DOJ.
oversight.gov/investigations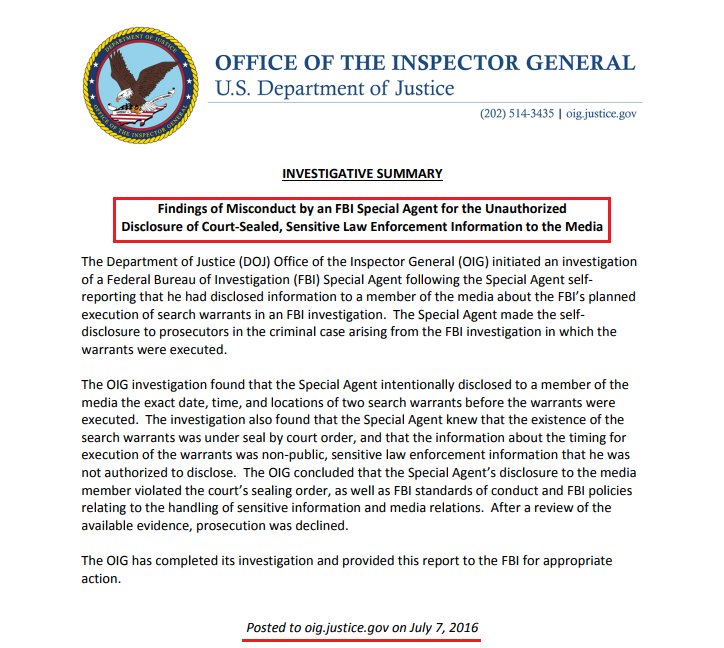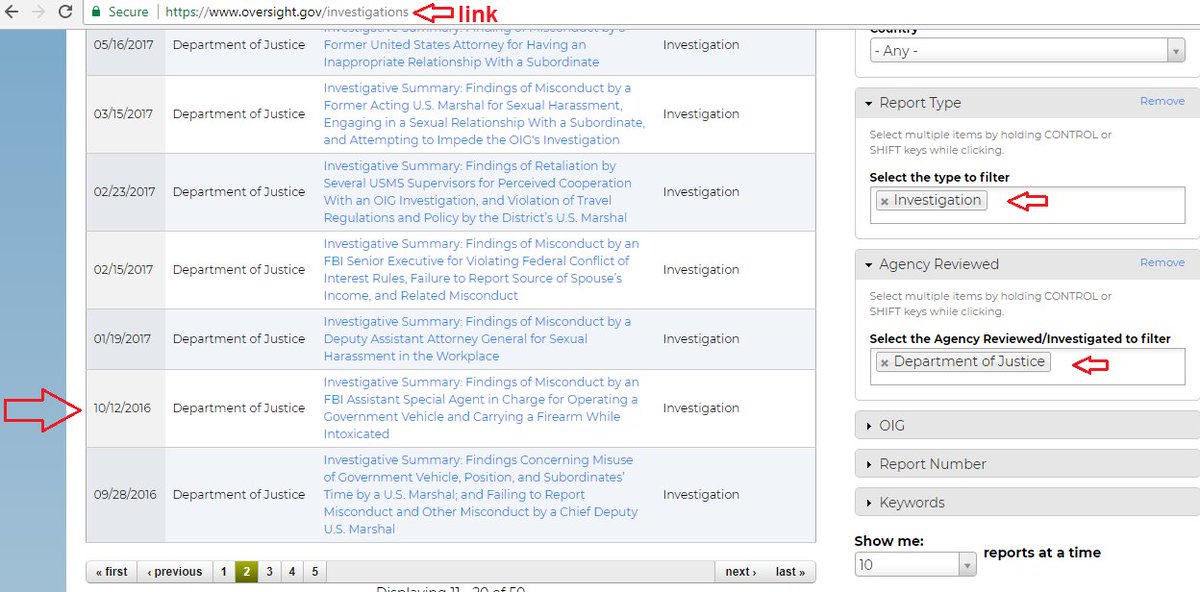 29)
Here is the page of the recently created twitter account. Note the date created.
Begin following
@OversightGov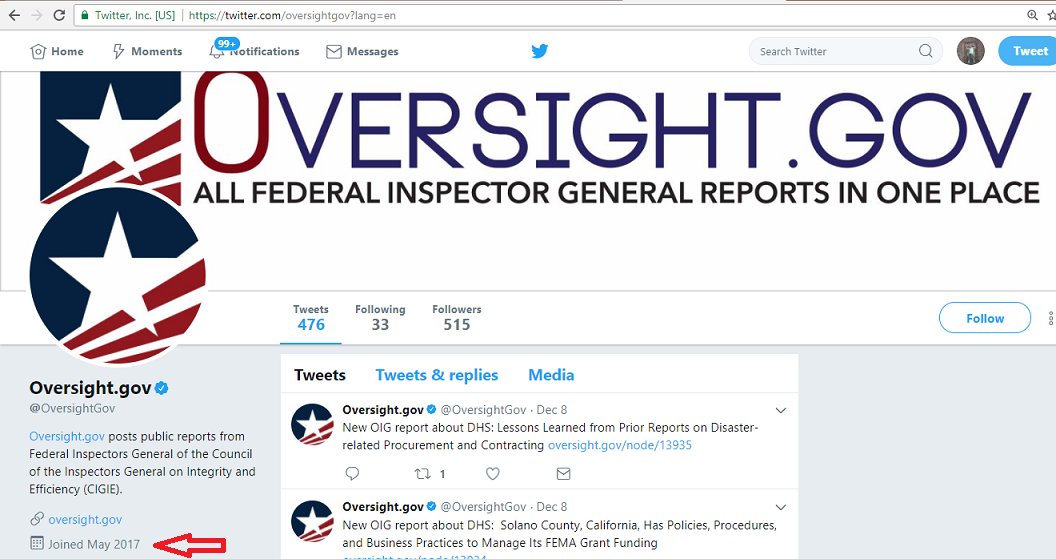 30)
The Office of the Inspector General of the Department of Justice is the most respected investigative agency in the United States of America. Their reputation is sterling and neutral. They are used by both sides. Just ask Tom Price.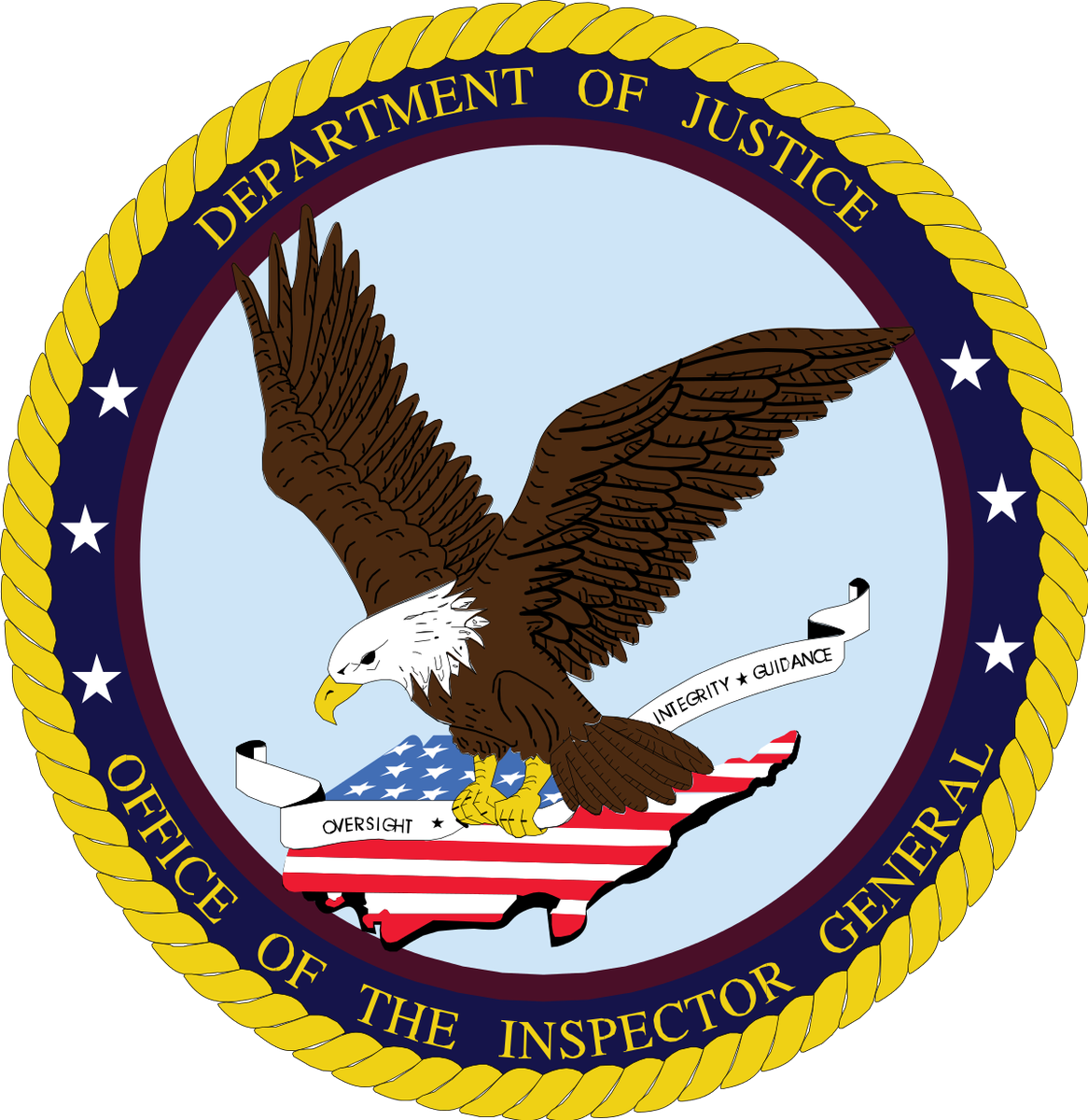 31)
The past year we have seen the IG investigation used as a shield to protect both itself and reformers within the DOJ. The IG findings will be the sword that enacts the reform. 2017 was the year of the shield. 2018 will be the year of the sword.