No, Trump was NOT first in his class at Wharton. His name isn't listed among any of the summa, magna or even just cum laude graduates at UPenn.
If he'd been first in his class, he'd have been valedictorian.
You know, like
#HillaryClinton
.
I went to college on a merit scholarship, as did my parents. This required hard work. My dad and a nephew were both Penn grads. So I really resent this lie from Trump, a lazy, privileged slacker who was born a millionaire, epitomizes anti-intellectualism and is wrecking America.
Trump was not a bright student, according to a former professor.
Members of his own staff have reportedly called him a "moron" and an "idiot."
There have been no such statements about any other presidents in my lifetime, even though Bush2 joked about having been a C student.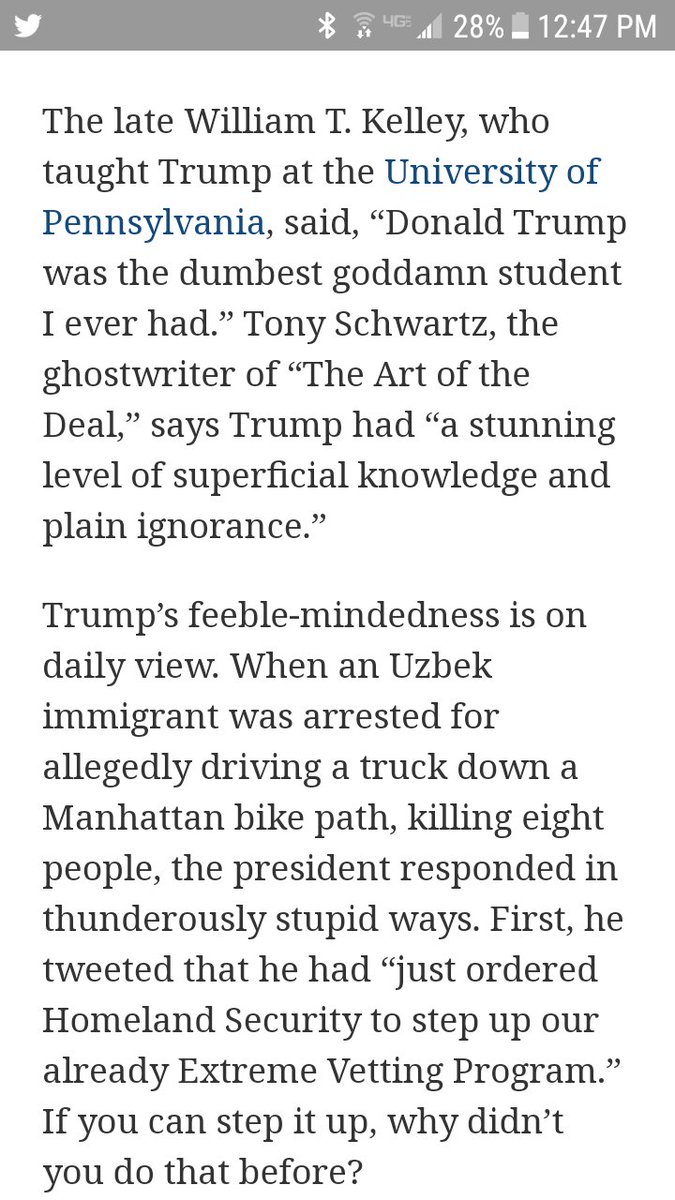 The plurality of voters chose
#HillaryClinton
, smart, well-educated, intellectual. Her presidency would have followed that of another thinker,
@POTUS44
.
@BillClinton
was a Rhodes scholar.
Why did the
#GOP
choose the least smart & least educated of their 18 candidates in 2016?
Trump raised this today, not I, but it does beg yet another question about the qualifications for POTUS.
Shouldn't there be a level of education achieved, if for no other reason than as some kind of litmus of acumen?
Trump doesn't even read.
This should concern all Americans.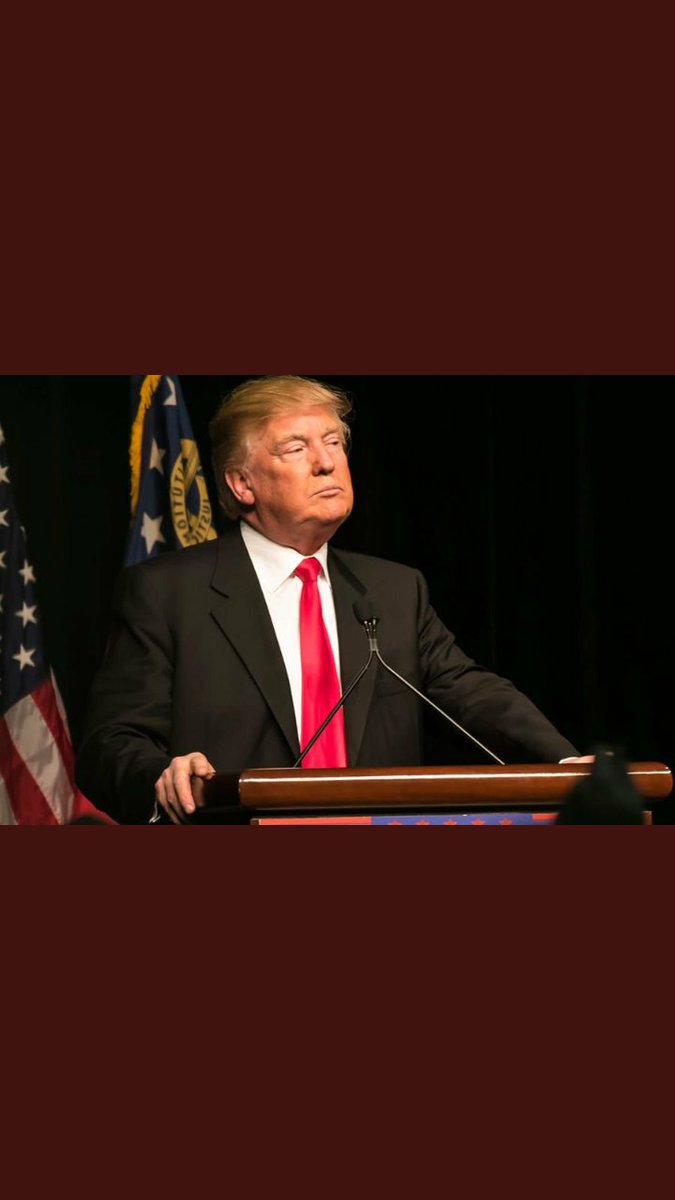 This may seem tangential to the larger issues, but it is the core issue: Because Trump feels intellectually inferior, he's relentlessly defensive. And refuses to acknowledge that others might know more about anything at all.

We must make sure we don't repeat this experiment.
An op-ed last week suggested the presidency had just become "too hard," and that Trump wasn't the problem, it was the presidency itself.

But it's really just more moving of goal posts to accommodate Trump's inability to manage even the most basic aspects of the job.
Now we know there are smart people who don't have broad educational backgrounds. But the presidency is not a tech start-up and it real does demand smart, educated, intellectually nuanced people to fulfill that role properly.

Trump does not have nuance or historical knowledge.
We also need hard workers in the presidency. Trump has a long history of laziness and slacking--shory hours, not attention to details. His businesses have failed repeatedly. The one that survived was built by his father and is maintained by his children.
He was a terrible choice.
The
#GOP
has not explored why they have elevated ideology to such a degree that they promoted such a dullard for a nominee.
It should be concerning.
And the only answer most can discern is to hold the ground of white supremacy.
That can't last as a political structure.
Just consider these questions: do you want your leader, the face that represents the nation, to be smart and a citizen of the world? Or do you want some ranty guy spewing half-truths and fake history and lowering the status of the US?

It's a question increasingly vital for 2020.