(1/5) Election campaigns are more like charities than they are like businesses. No surprise, then, that Donald Trump seems to be treating his campaign like he treated his foundation (and his son's charity).
forbes.com/sites/danalexa…
(2/5) He started off by putting his own money in, then started raising bunches from outsiders. Now, according to the latest filings, he's not putting in anything of his own. That sounds similar to what
@Fahrenthold
found at the Donald J. Trump Foundation.
washingtonpost.com/politics/how-d…
(3/5) He's also using the campaign to bring revenue to his business. That sounds a lot like what I found with the Eric Trump Foundation. Here's how it worked:
forbes.com/sites/danalexa…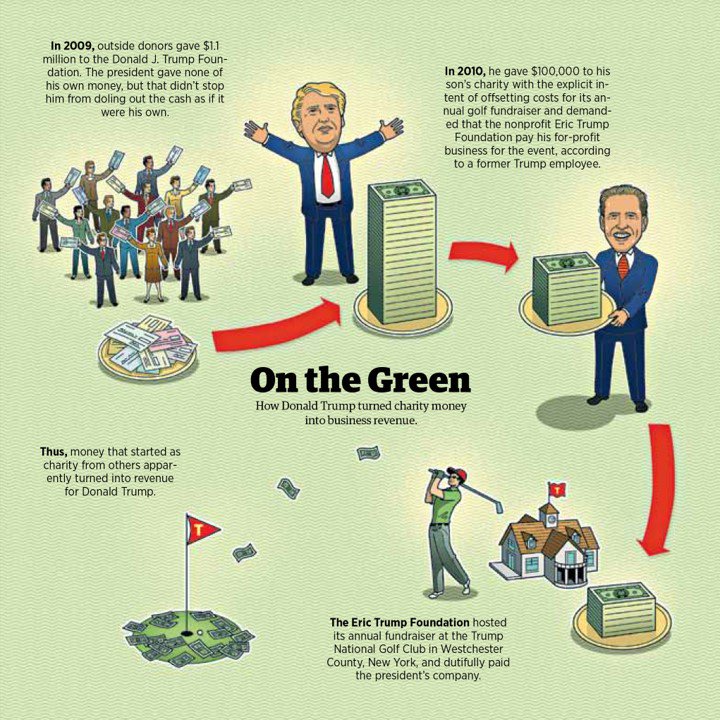 (4/5) One key difference between private foundations and the Trump campaign: In the world of private foundations, self-dealing is prohibited. Not so in the world of campaigns (as long as the transactions are done at fair-market value.)
(5/5) Which brings me to my next thread, on mysterious payments going into Trump Plaza LLC. More on that shortly. In the meantime, here's the story:
forbes.com/sites/danalexa…