RFK was very supportive of the Jews, critical of the British & the Arabs. No wonder his anti-Semitic father was opposed to trip. His girlfriend, as well, & she broke up. (Ethel & their kids were very thankful to Israel.)
Read columns
jcpa.org/article/robert…
Pic RFK w "slingshot."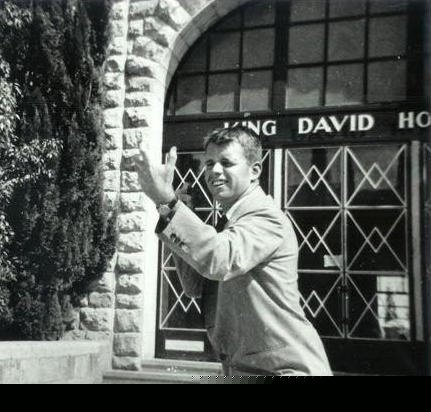 Bobby Kennedy wrote his column in April 1948 in the MIDST of the war, one month before Israel was proclaimed. That's why he referred to "Jews," b/c the name "Israel" wasn't chosen yet.
How much was he in the midst of the war? RFK rode in the armored convoys to Jerusalem.
In his book "Robert Kennedy & His Times," historian Arthur Schlesinger Jr. reported that during his visit to Palestine, RFK wrote to his parents that the Jews he met "are different from any Jews I have ever known or seen." As for the Arabs, "I just wish they didnt have that oil."