1/
Im seeing a lot of bad takes and empty counter signalling on the alt-media twitter side regarding the
#IranProtests
This thread will clarify the situation within a framework that we have successfully used to analyze western politics (deep state, overton window, demographics)
2/
To understand the
#IranProtests
you have to understand the roots of the Iranian Regime. The '79 revolution was a broad popular uprising by many factions against royal rule that was hijacked by Shia clerics who successfully sidelined socialists,liberals and took full power
3/
The Regime that the Mullahs instituted was called an Islamic Republic. This was a compromise solution where the liberal radical demands of the Revolution could be satisfied while simultaneously the Shia Islamism of Khomeini could reign.
4/
The political spectrum in post '79
#Iran
is therefore defined by the twin poles of Republicanism and Islamism. This is similar to western political spectrum between the poles of Freedom (Constitutional Republicanism) and Equality (Democracy).
5/
The Republican impulse in Iran is the "regime Left" while the Islamist impulse is the "regime Right". The pure Left wants to move towards a normal secular democracy. The pure Right is organized around the principle of Velayat Faqih (Islamic Jurist Custodianship/dictatorship)
6/
Therefore the political spectrum in Iran looks like this:
Every mainstream Regime approved politician in Iran publicly professes fealty to both Republicanism and Islamism.

7/
Practically this is of course nonsense. If the regime is accountable to god through the Supreme Jurist why have elections? Alternatively if the Regime is democratic, why have a Supreme Leader/Jurist who can overrule all? This contradiction is in the heart of
#Iranian
regime.
8/
Now with that key contradiction in mind, lets talk
#DEMOGRAPHICS
.
The Iran-Iraq war in the 1980's caused huge casualties in Iran. Over a million people died. The Mullah's incentivized large families in an effort to rebuild the depleted population. Today=huge youth population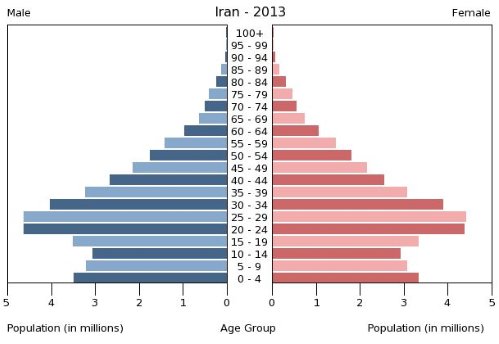 9/
A massive youth bulge who are well educated, unemployed and with access to western media and norms are increasingly frustrated with their lack of success. Does this sound familiar? 60% of the Iranian population are effectively
#NEETS
.
10/
The masses yearning for a better life have been, until now largely content with the Regime's efforts to buy them off with patronage jobs, oil $ redistribution etc... and any discontent they had they channeled it into supporting "Regime Left" candidates in elections.
11/
In 2009, the Regime Left (known in west as "moderates") candidate (Mir Hussein Mousavi) most likely got the most votes but the Regime Right (Hardliners organized around Khamenei) rigged it, and gave the presidency to Ahmadinejad.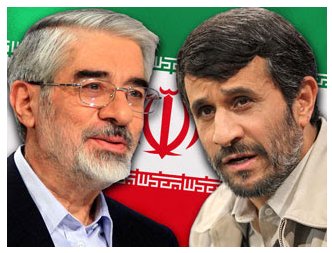 12/
Massive protests erupted as millions of normal people who supported the "left/moderate/green" candidate felt like they were robbed. They were willing to fight back, *BUT* fight back within the confines of the regime (fight for the election of a regime left candidate)
13/
#Iranian
#DeepState
(a network of military forces, media outlets, construction and weapons firms, shadowy charities,mercenary militias) swung into action and brutally repressed the 2009 uprising. Some of you oldfags remember
#NedaSoltan
murder at the hands of secret police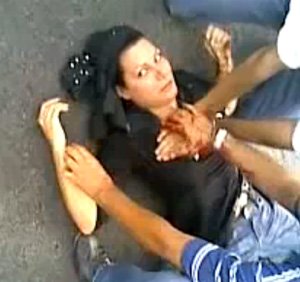 15/
@HassanRouhani
administration really tried to liberalize the society and economy to meet the demands of the green movement. All of this however was still within the confines of the regime paradigm, All perfectly
#Halal
so to speak.
17/
As quality of life conditions fail to improve even after the
#NuclearDeal
and lifting of some sanctions, the Iranian nation start to get disillusioned. The Youth especially are seething angry. This is akin to a
#RedPilling
experience that many western youth are experiencing
18/
No matter what the people do, the Islamist hardliners continue to oppress them and steal from them. Electing a reformer, a hardliner, a populist, a cleric, a layman etc... isnt solving any problems. This is when people start losing respect for the whole regime paradigm itself
19/
In 2009 the protesters were chanting "where is my vote" with the implicit belief that the votes actually mattered in some small way, that policy and personnel guiding the ship of state reacted in some way to popular demands.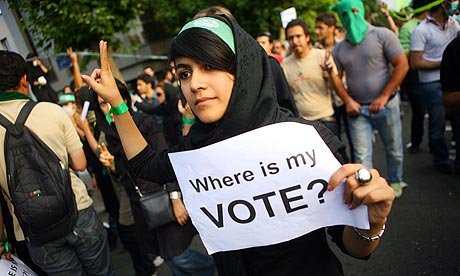 20/
in 2017, its gone. Its different. The whole regime paradigm is busted. The overton window of "muh islamic republic" muh democratic elections under the rule of a supreme leader is gone. Protests now talk about death to khamenei, salvation to the nation.
21/
it is hard to overstate how radical the
#IranianProtests2017
chants are. "Death to Dictator, Death to Islamic Republic, The Mullahs are living like gods while we hunger, we are aryans we dont worship arabs" This is akin to chanting we are euros we dont worship Jews (Jesus)
22/
Multiple reports coming in that Regime forces are refusing to fire on protesters, this is unprecedented for Iran.
23/
Many protests are happening in backwater rural towns which are theoretically bedrock support regions for the clerical regime.
24/
These
#RedPill
NEETS who constitute a
#demographic
majority now in Iran are rejecting Islam and their
#DeepState
Islamic Occupation Government. Chanting "not gaza, not palestine, my life only for iran"
25/Fin These are not astroturf, I highly doubt america is seriously involved. Trump is on the right side of this. This is a nationalist youth lead protest against boomer corruption, dual loyalty occupation governments, and foreign adventurism. Sound familiar?