2/
First prediction:
@Facebook
's
#stablecoin
will be a positive force in developing countries. Second:
@Facebook
will pay
#interest
to users of its
#cryptocurrency
, which will eventually lead to populist calls to repeal subsidies at the heart of the US banking system.
3/
It's true that
#stablecoin
issuers generally pocket the float on the assets backing the coins, but I go out on a limb & predict there's no way
@Facebook
will be able to pocket these big profits w/o sharing them with users. To be clear I haven't seen
@Facebook
disclose this.
4/
The
@Facebook
foundation will garner big power in capital markets. I discuss the report that FB is charging $10m to node operators, which at first struck me as backwards. But there's a big pot of interest income for its partners to share, if it doesn't pay interest to users.
6/
Fifth,
@Facebook
's regulatory reporting program will open new discussions. Not only will we see how many of Facebook's 2.3 billion users are real (
#cryptocurrency
users must pass identity verification), but discussions about FB's privacy & power are about to extend to money.🤑
7/
This project will create a huge data honeypot for govts globally--with all the privacy & tax reporting implications such a data honeypot entails. It will enable govt officials who want to track every dollar spent. I've long maintained financial tx reporting rqmts won't pass...
9/
Sixth,
@Facebook
's foray into
#cryptocurrency
will likely end up a beneficial detour on the path to broader
#bitcoin
adoption. By educating consumers abt the benefits of
#crypto
& improving the user experience, FB will pull more users into
#BTC
whether it intends to or not
10/
h/t to
@nickspanos
for pointing out that's exactly what happened in Venezuela--education efforts about its ill-fated
#petro
correlated to a spike in
#bitcoin
use in Venezuela. h/t
cointelegraph.com/news/bitcoin-t…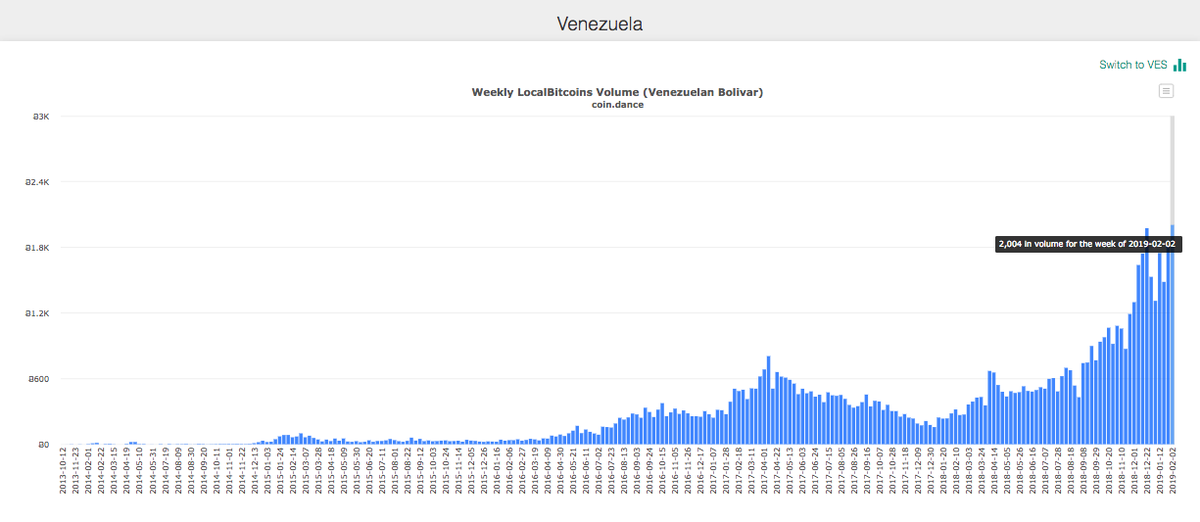 11/
Once people figure out
#cryptocurrencies
& UX is easier, they'll do the same--migrate to the most honest ledger for storing their hard-earned wealth. That's not fiat currencies or derivatives thereof, incl
@Facebook
's
#stablecoin
. So, this is a beneficial detour--bring it on!