Now we're properly into 2020 let's go into the detail of the UK-EU trade negotiations for the year head. Thread. TL:DR there are multiple negotiations, and none of them are simple, even the "barebones" FTA... 1/
theguardian.com/politics/2020/…
According to the relevant EU documents there are 26 areas in which equivalence is judged, and not one country has been deemed equivalent in all of them. Even then equivalence falls a long way short of current levels of access. 3/
ec.europa.eu/info/sites/inf…


What fish and financial services have in common (along with many other areas in UK-EU talks) is the specialist knowledge required to fully understand the range of issues concerned. For fish for example see this on the different interests involved... 5/
theguardian.com/commentisfree/…
According to some experts I've heard the UK's existing laws on data, while not a problem inside the EU, will be for equivalence. Here's some of the things we have to guarantee... (hoping said experts may add to this point) 7/
ec.europa.eu/info/sites/inf…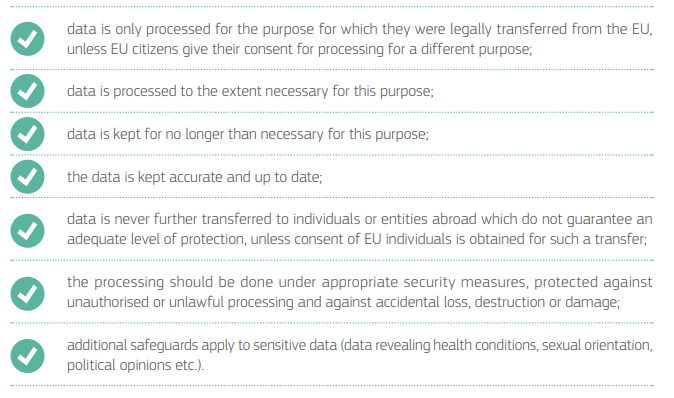 Northern Ireland political parties and business are working together to propose amendments to the Withdrawal Agreement Bill on NI-GB trade. They fall without government support, but its a powerful statement, and politically tricky 9/
bbc.co.uk/news/uk-northe…
So that's four agreements to be made before we come to the Free Trade Agreement, barebones or not. There's an interface between the FTA and the others, not least on fish as many have been saying... 10/
euronews.com/2019/12/18/eu-…
Even a simple Free Trade Agreement will have to include level playing field measures covering at least environment, labour, state aid, competition, and quite possibly more as the EU demands. 11/
prospectmagazine.co.uk/economics-and-…
There's a simpler alternative to negotiating individual product rules of origin, which is pan-Euro-Mediterranean cumulation and the PEM Convention. In simple terms, standard rules of origin across Europe. But the UK as rule takers from Brussels... 13/
ec.europa.eu/taxation_custo…
If there is to be no extension to the transition period, this FTA has to come into force on 1 January 2021. But with time for ratification and implementation you'd probably need agreement by October latest. Even that is challenging for EU procedures 14/
trade.ec.europa.eu/doclib/docs/20…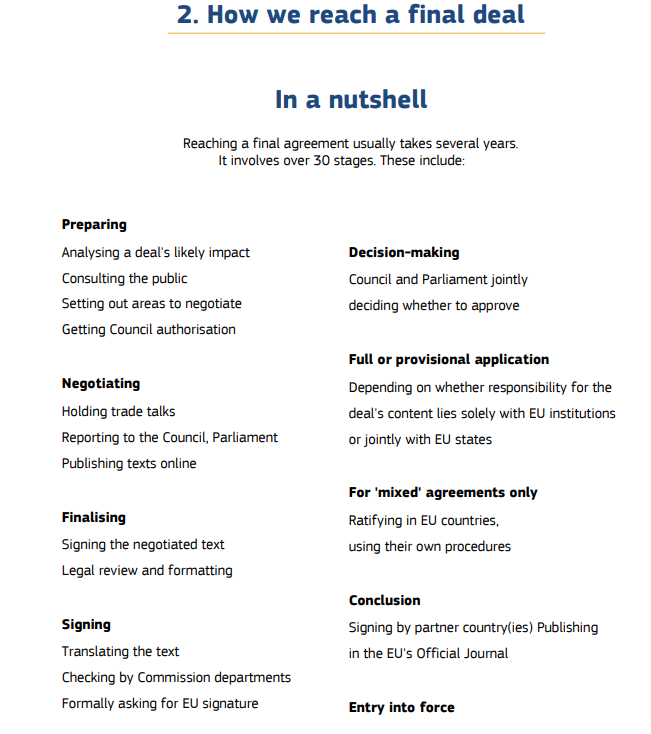 Such a barebones trade agreement would say nothing about regulatory checks or provision of services beyond WTO and would be a huge change from the current trade situation. So problems for a port built next to hills handling 17% of the UK's goods trade 15/
theguardian.com/uk-news/2019/o…
So five trade agreements with the EU are due to be negotiated in 2020, inter-relating, and that's before we get to security or people for example. Or trade agreements with other countries including the US, which also relate to the EU talks.
16/
Domestically government and parliament are not yet set up coherently to manage all these negotiations, devolved involvement is unknown, and business have to prepare both for no trade deal and to lobby for their interests in a deal. Much more work there.
17/
The government's majority means they should be able to pass relevant legislation. Though that's a mixed blessing in negotiating terms since the EU and others can say then just sign here, we know you can get the deal through Parliament (see Withdrawal Agreement...)
18/
Drawing to a conclusion, we face multiple negotiations in 2020, all are complex, and this will need far superior handling to anything we've seen so far from the UK government. Acknowledging this would be a good start. 19/ end
PS a useful addition from the EU Brexit team... we also need to agree an overall institutional framework..