(1)
This thread is about a Great American and a great movie. In fact, the movie was made by this Great American, who we affectionately know as
#BillMurray
.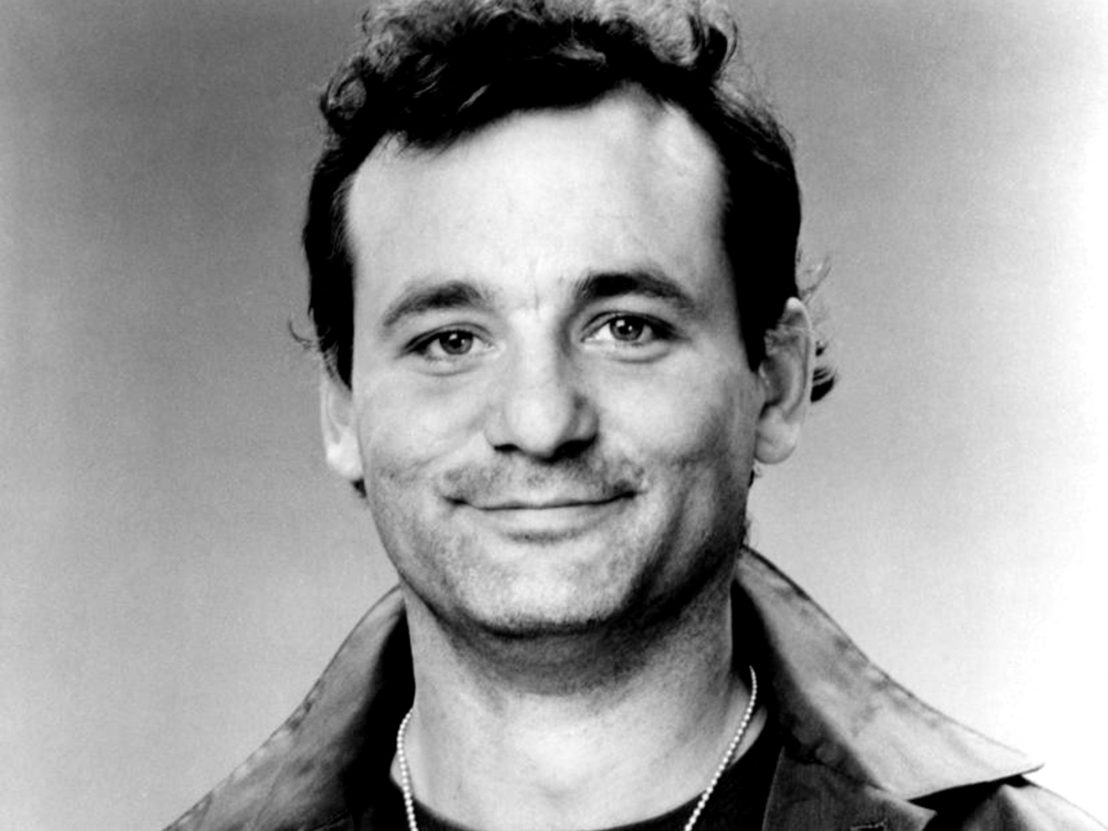 (2)
Unlike the current trend of celebrities jumping over each other to denigrate the efforts of the current administration and .
@POTUS
, during a short interview on
#CNBC
Mr.
#BillMurray
made the following 'positive' remarks (can jump to 1:50 if need be):
(3)
It is a measure of how highly respected
#BillMurray
is by all sides of the political spectrum that he can offer the comments he made and not be attacked the next day.
(4)
Mr. Murray, beloved by all, is well known for the comedic characters he's played in such films as Stripes, Meatballs, Caddyshack, Groundhog Day, Ghostbusters, Rushmore, The Life Aquatic with Steve Zissou, Lost In Translation etc. He was also an early cast member on
#SNL
.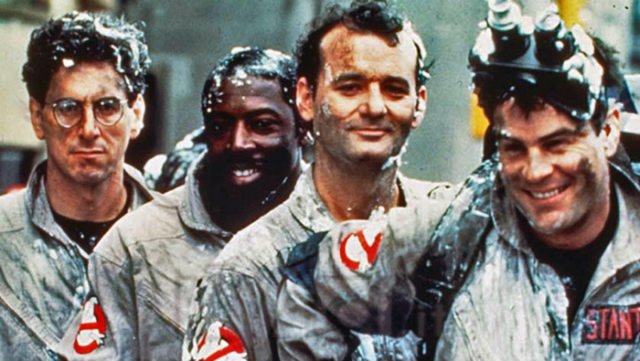 (5)
As a condition for starring/acting in Columbia Pictures' "Ghostbusters" (which quickly became a huge commercial success) he insisted the studio also finance ''The Razor's Edge," a pet project of his and its director John Byrum.
(6)
Mr. Murray's version SHOULD NOT BE CONFUSED with the earlier 1946 version, produced by 20th Century Fox. It starred Tyrone Power and was shot in black and white. That version, shall we say, comes up a little short.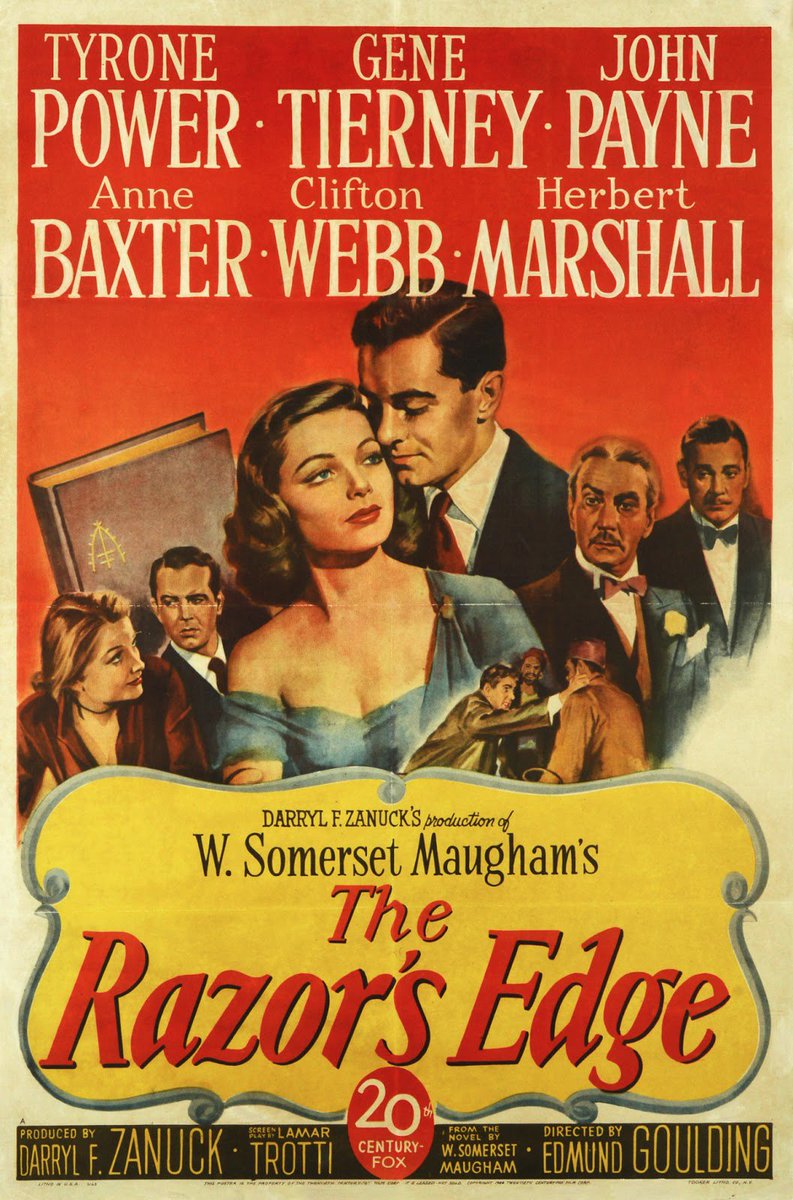 (7)
The source material for both films is the novel "The Razor's Edge" by British author W. Somerset Maugham, first published in London in 1944 by William Heinemann Ltd.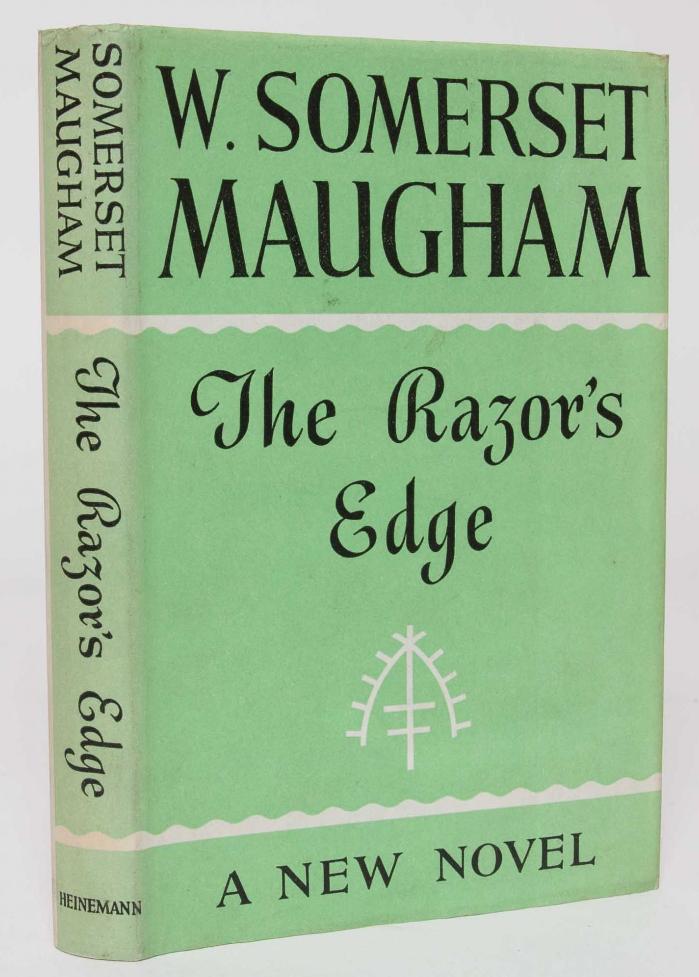 (8)
On the half-title page is a passage from the Katha-Upanishad, which foreshadows the journey of Mr. Murray's character, the protagonist Larry Darrell:
''The sharp edge of a razor is difficult to pass over;
thus the wise say the path to Salvation is hard.''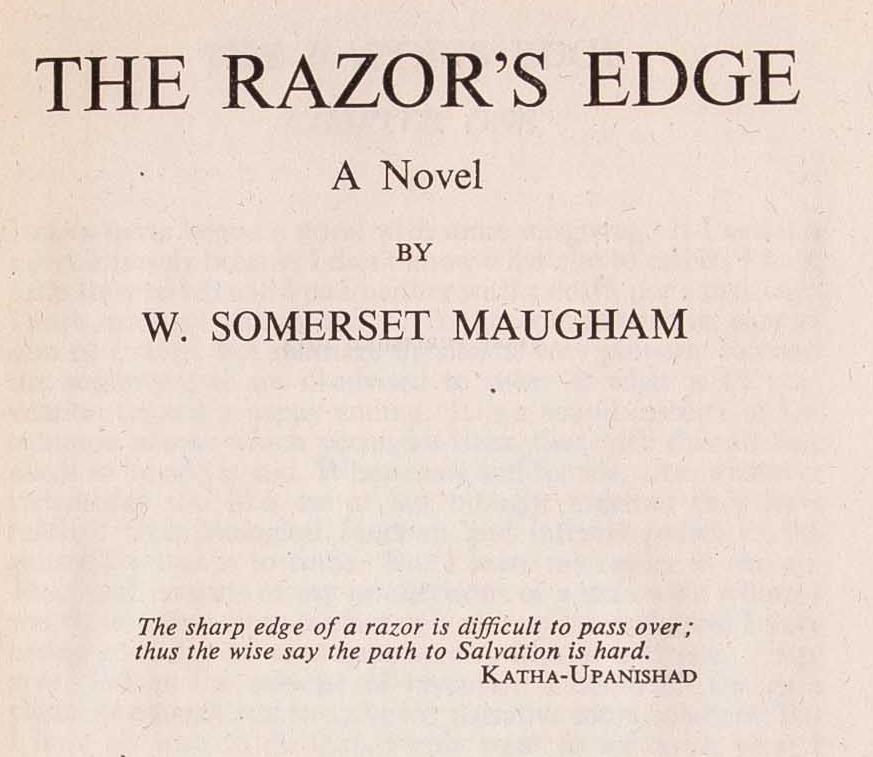 (9)
Directed by John Byrum, the film's central character is Larry Darrell, played by Mr. Murray. It has an all-star cast including Theresa Russell, Catherine Hicks, Denholm Elliott and James Keach to name a few.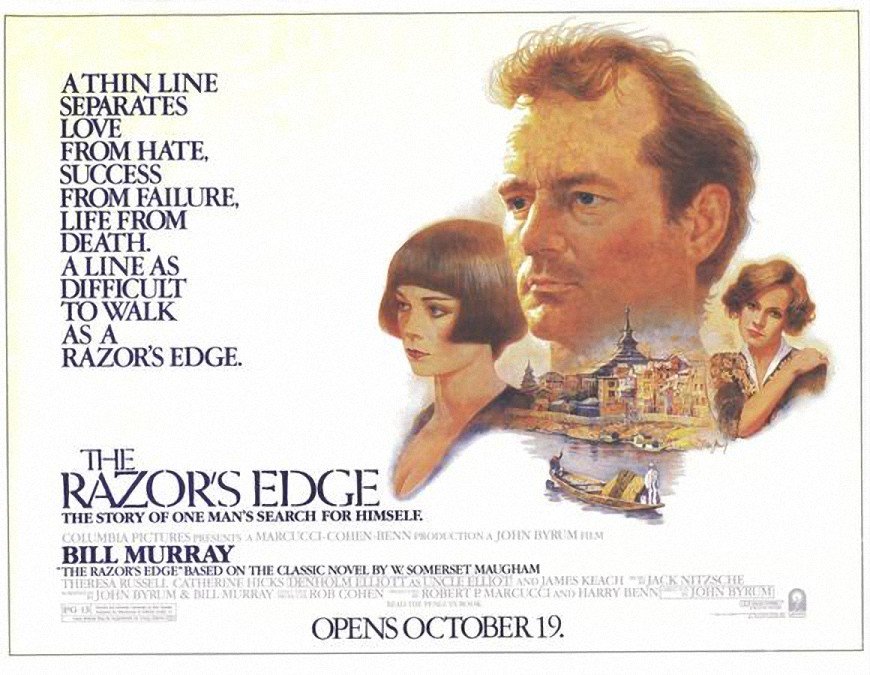 (10)
It is my humble opinion that Mr. Murray's version is one of the most powerfully moving films ever produced. Of course, it was misunderstood by the audiences upon its release in 1984 and was ridiculed & labeled a commercial 'failure.' They didn't get. They just didn't get it.
(11)
Composed by Jack Nitzsche, the film also has one of the most powerful scores/soundtracks found in any motion picture.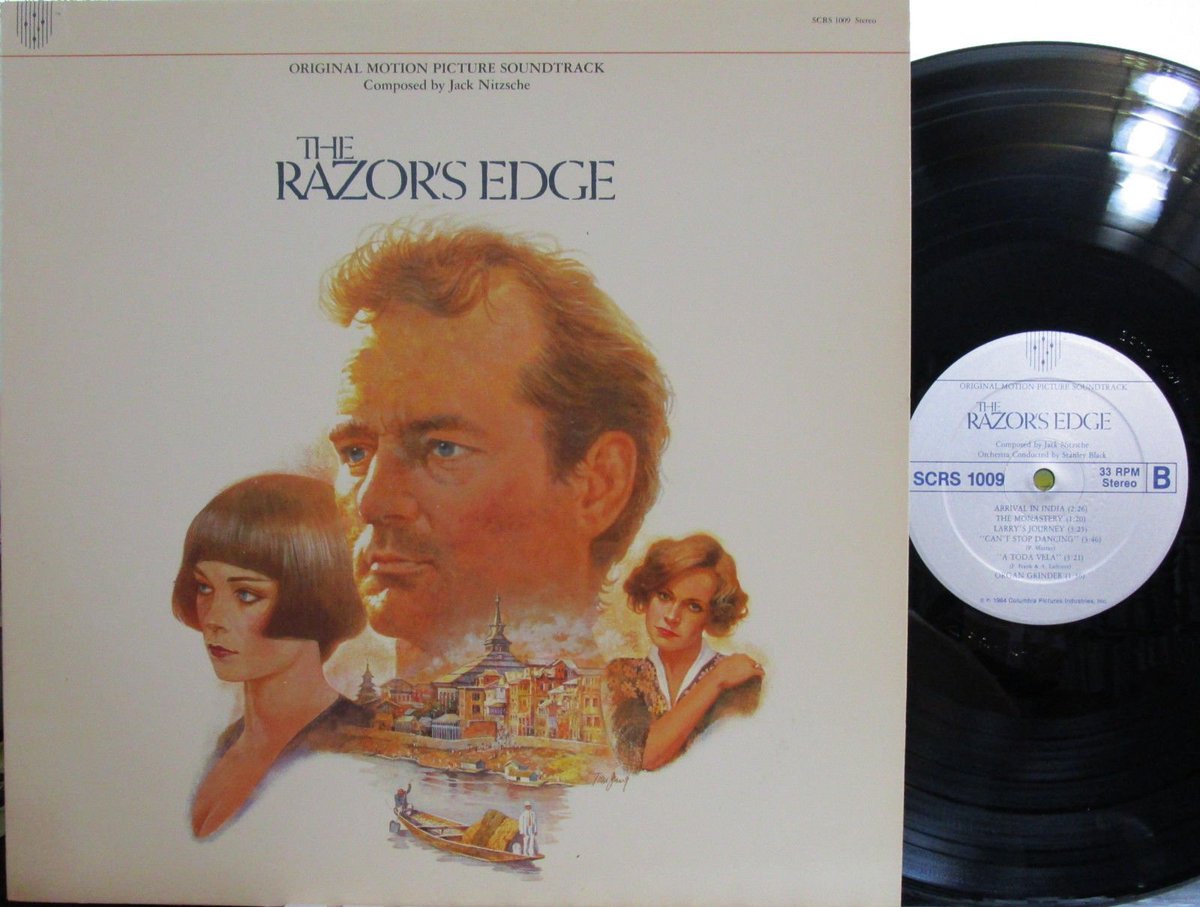 (12)
As not to play spoiler, I will rather refrain from mentioning any parts of the storyline and I would encourage others to avoid reading any film reviews that are online. I wish to encourage people to seek it out wherever they can and to watch it.
(13)
I am unaware if it's available on
#Netflix
. This is not a popcorn movie. It requires serious and uninterrupted viewing. The children should first be put to bed and be sleeping and any ongoing arguments between adults should cease.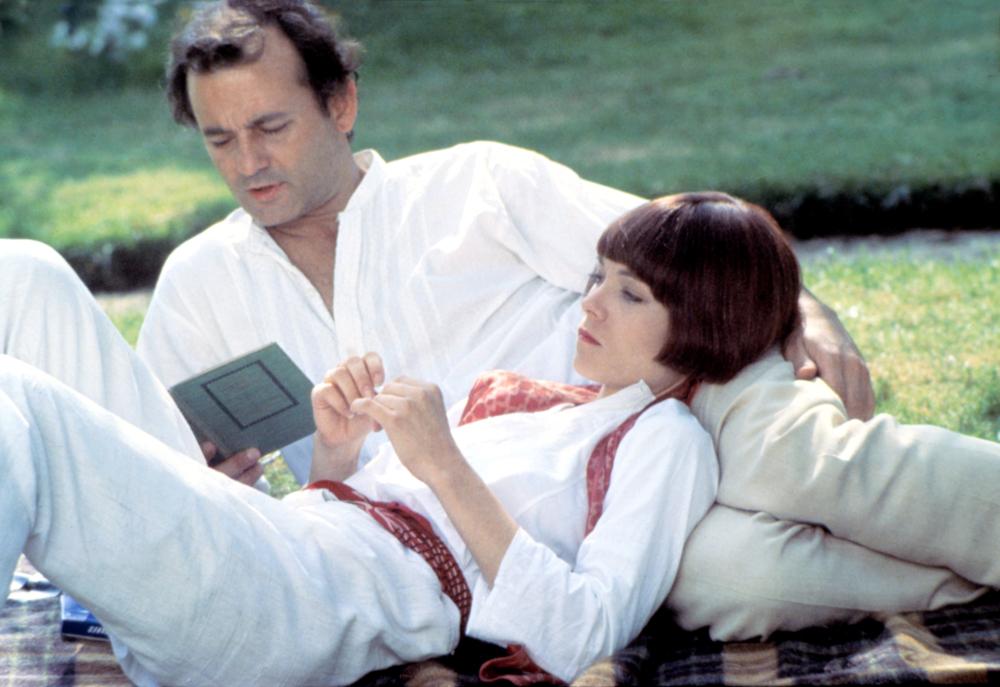 (14)
There are a myriad of life affirming lessons (as well as many sad ones) to be found in Mr. Murray's film. In my opinion, at bare minimum it should be a required viewing for anyone wishing to graduate from high school.
#MAGA
#Ghostbusters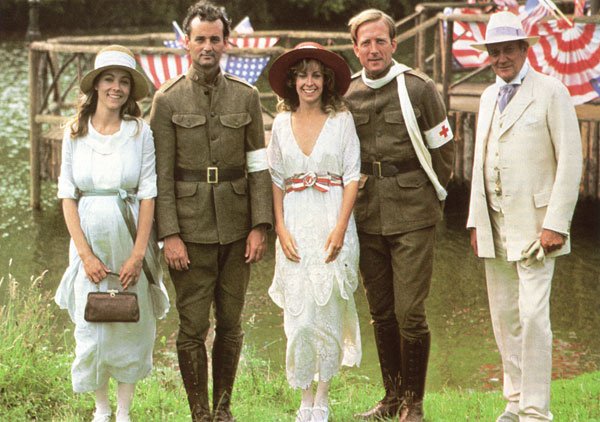 (15)
I cannot overemphasize how instructive and beneficial a film it is to watch. BTW: If you find yourself crying before it ends, know that it means you've understood some, if not all, of its many lessons and consider yourself in the minority.
#BillMurray
#HonorOurHeroes