We can't be silent about historic inequality or recent judicial assaults on workers rights and voting rights.
Yesterday over 100 moral activists were arrested across the nation including nine clergy and people of faith who prayed for the justices outside the US Supreme Court.
#SCOTUS
shamefully voted on Monday to allow Ohio and other states to engage in intentional voter suppression, allowing them to purge mostly poor white, black, and brown voters from state voter rolls.
Rev
@liztheo
formed a circle holding hands & prayed w/
@shaillybarnes
,
@Graylanhagler
,
@rozpelles
,
@robtstephens
, Rev Hershey Mallette Stephens, Rev James Hawkins, Rev William Lamar & Noam Sandweiss-Back. They prayed to say to politicians & justices that everyone's life is sacred.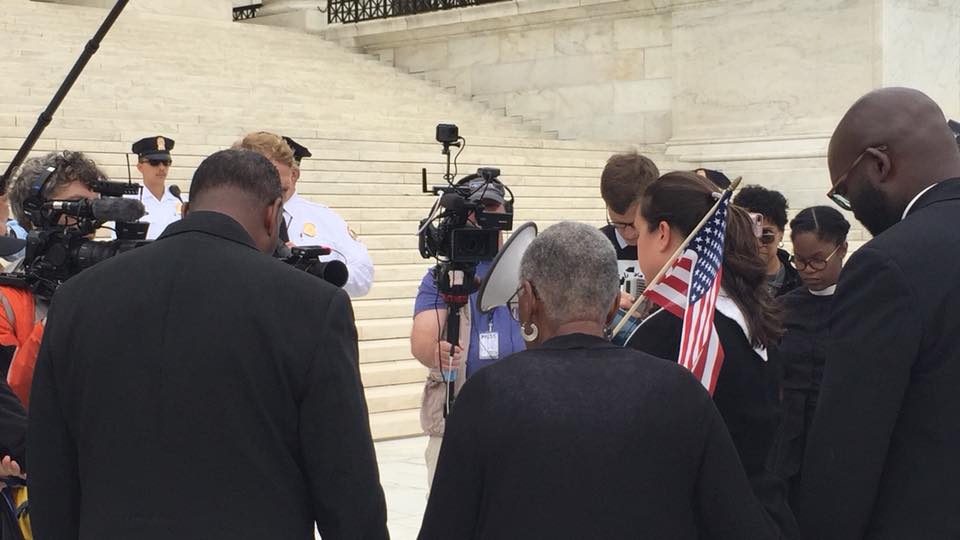 The nine faith leaders and people of faith were then handcuffed for six hours and they are currently locked up in DC metro police headquarters.
These nine moral leaders along with moral activists across the nation stood up to a court and political system that for too long has exploited the poor by supporting laws and policies that perpetuate systemic poverty and racism.
We salute the prophetic witness of these moral leaders and moral activists across the nation who continue to put their bodies on the line for justice. We must continue to engage in nonviolent moral fusion direct action!
#PoorPeopelsCampaign