I can now confirm the death of personal guard of
#Saudi
@KingSalman
General Abdulaziz AlFaghem by gunfire. He is seen here with the king. He was dismissed from his post just days ago which makes his death extremely suspicious. Working on details.
@nytimesworld
@bbcarabicalerts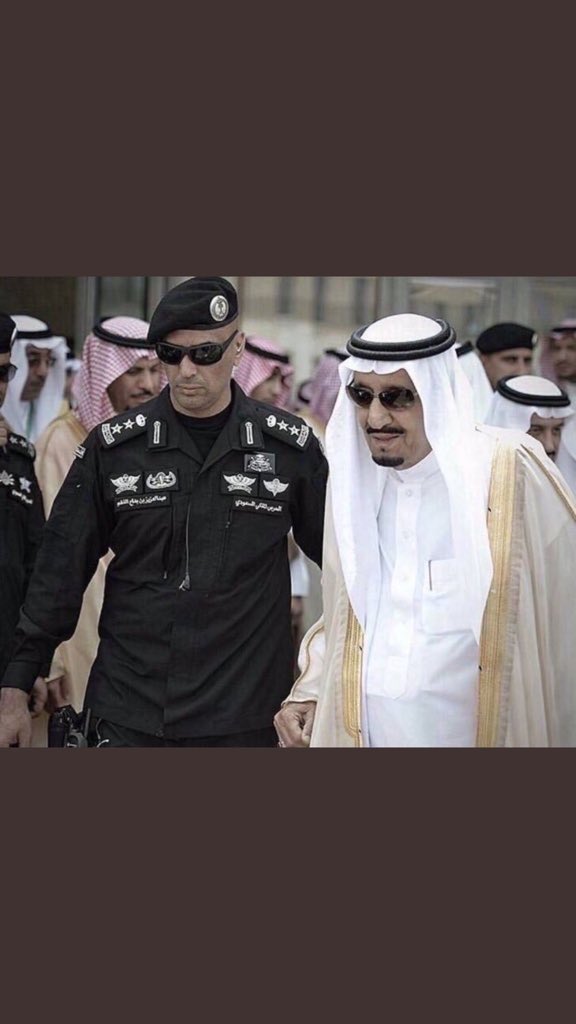 AlFegham was seen few days ago walking alone
#Jeddah
corniche which is not constant with his job. He doesn't ever leave the side of the king & sleeps at the palace after the king goes to bed.
I can with high certainty say that AlFegham was dismissed this month by
#MBS
. Details will be coming when sources are able to find info & transmit.
AlFaghem had many secrets & had served since as personal guard of King Abduulah - from 2002- as far as we can confirm. This made him a threat to
#MBS
given he supervised palace guards who killed
#JamalKhashoggi
Oh yea: I now got more details but wont publish it here. It will be published in my report tomorrow. Stay tuned.
I can say now, it was a political murder. The report will come out Sunday with details.
@GulfInstitute