<Thread> When Donald Trump and the GOP say there was no quid pro quo, and the Ukrainian government supported that statement, they are of course lying. According to the transcript, the powerful Ukrainian Interior Minister saw a quid pro quo AND an existential threat.
#Ukrainegate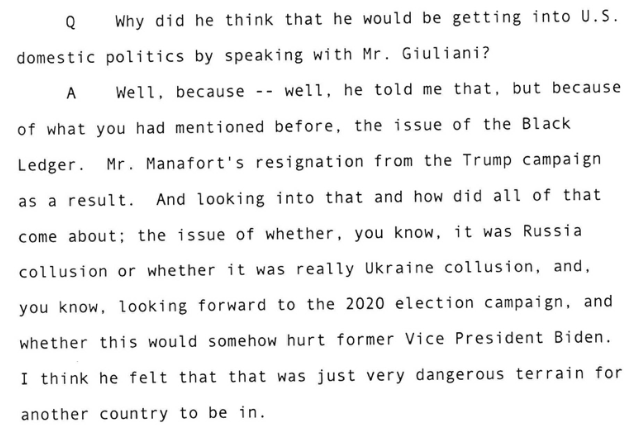 2.
Ambassador Yovanovitch also explained the stakes for Ukraine. By luring Ukraine into US domestic politics, Trump would wreck the bipartisan support Ukraine enjoyed which would play directly into Putin's hand.
#TuesdayThoughts


3.
Yovanovitch detailed the extraordinary campaign against her bu Trump and his associates. It's really striking that a career state department staffer would feel threatened by a US president.
#ElectionDay
Day


4.
Yovanovitch also called the Prosecutor General Lutsenko "corrupt". He is one of the prosecutors Giuliani turned to to restart the Biden investigation. From one corrupt prosecutor to another.
@NarativLive


5.
She said Lutsenko and Poroshenko were hoping for Trump would endorse Poroshenko.