#Women
Trump's WORLDWIDE Effect on the Global Reproductive Rights of Women
Trump and his conservative Christian-centric administration are using positions of authority to impose religious policies on long-established reproductive rights that put women around the world at risk.


Though revoked by every Democrat and reinstated by every Republican
since, Trump has taken up the cause with renewed vigor.

Every time the global gag has been reimposed by a Republican president, rates of back street and self-administered abortions have increased.
Present Day

Under Trump, the Mexico City policy has been renamed "Protecting Life in Global Health Assistance" and applies ever stricter regulations against women, causing Sexual Health organizations across the globe to warn that/
Sadly, these negative implications will extend to countries where women already suffer from harsh government-imposed restrictions that make abortion illegal and impact the poorest, the youngest and the most remote.
Since US legislation has always denied funding abortions for Planned Parenthood or any other organization stateside or worldwide,

the new, archaic policies do nothing but deny the most basic family planning services to countries most in need.
"Any cuts to critical, affordable, high-quality, integrated reproductive healthcare is denying a woman or girl the right to decide what to do with her body, her life and her future."
Additionally, US funds have strayed from family planning providers to "faith groups that have a specifically anti-abortion stance. Some are also opposed to modern contraception."
Which brings me to new
#QuestionsForChristians
First, let it be known that YOU are morally responsible and obligated to care for these children that YOU brought into this world. How will YOU treat them?
If these children end up refugees seeking asylum, will YOU welcome them?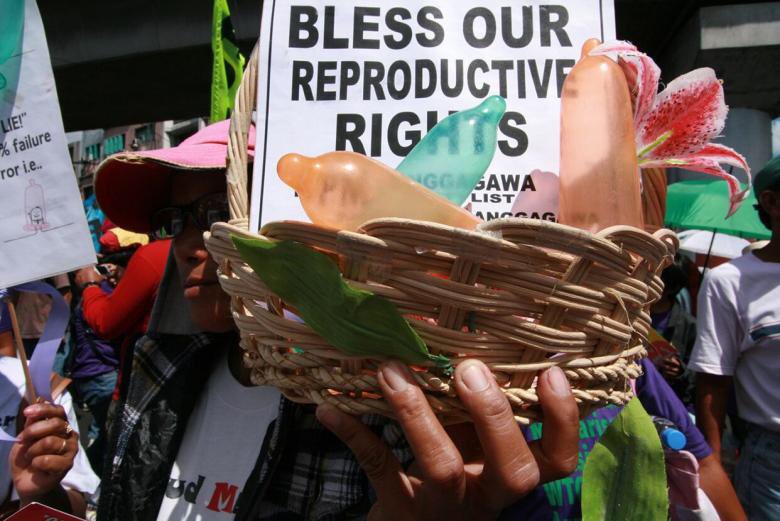 #QuestionsForChristians
Will YOU allow these children who YOU brought into the world access to contraceptives and reproductive healthcare? Will they have bodily autonomy?
What if they are Muslim or denounce Christianity? What will YOU then tell your progeny?
It's no surprise that reproductive healthcare is a sensitive area, highly vulnerable to changes in a volatile political, and increasingly religious, climate.

Countries Currently Affected

-Uganda
Most outreach services stopped.
-Madagascar
Forced to return US trucks used for medical care to the US Agency for International Development (USAid).

-Malawi
Fewer reproductive services are allocated across the country after most funding was cut.
-Tanzania
Within months of banning pregnant girls from attending school, medical providers say "they were seeing teenage girls coming in having tried to self-abort. Being pregnant, they couldn't go to school, so they tried to take matters into their own hands."
#ReproductiveRights
🚫Worldwide Funding to Women Denied by Trump and his GOP🚫
-Contraceptive Services
-Zika Information
-Maternal Health
-Antenatal Care
-Reproductive Cancers
-HIV Prevention
-HIV Treatment