🔥WHOA🔥
#DemocraticMemo
says DOJ corroborated
#SteeleDossier
claims on CARTER PAGE:
✅met
#Rosneft
head IGOR SECHIN's aide👉🏼offered brokerage fee for sale of Rosneft shares in exchange for lifting
#sanctions
✅met Divyekin👉🏼offered HRC kompromat & warned of TRUMP kompromat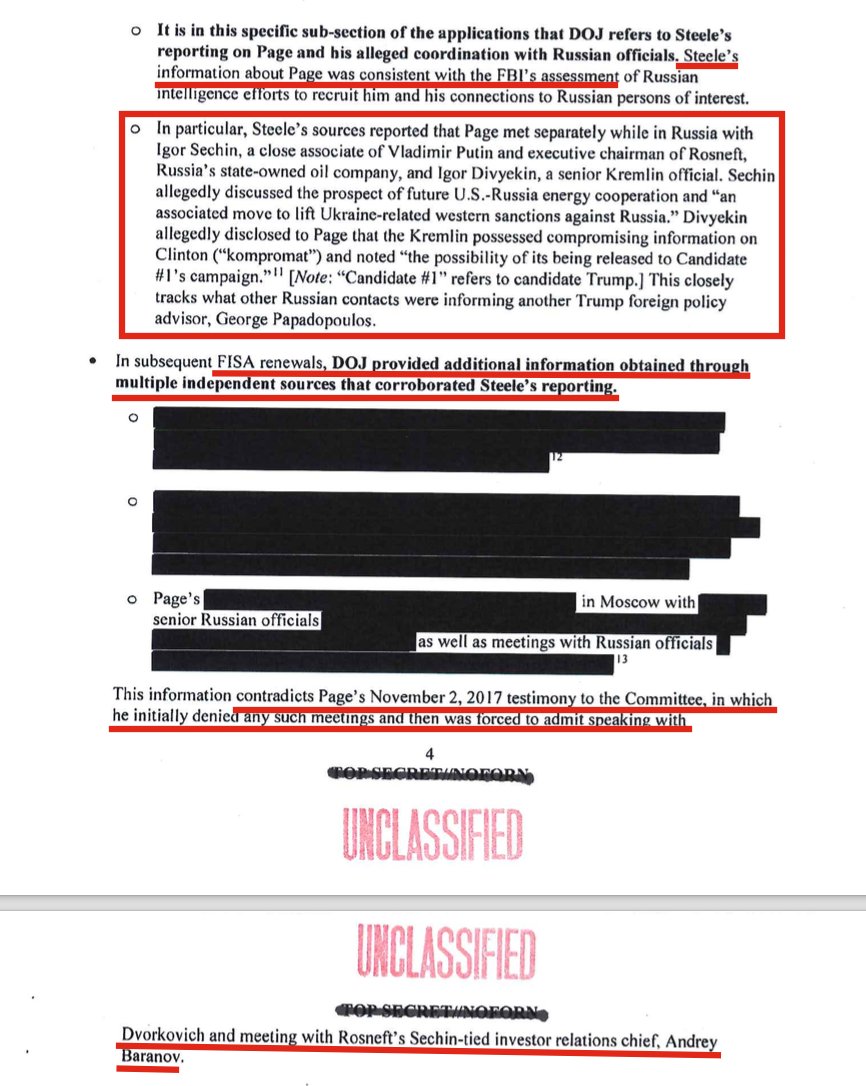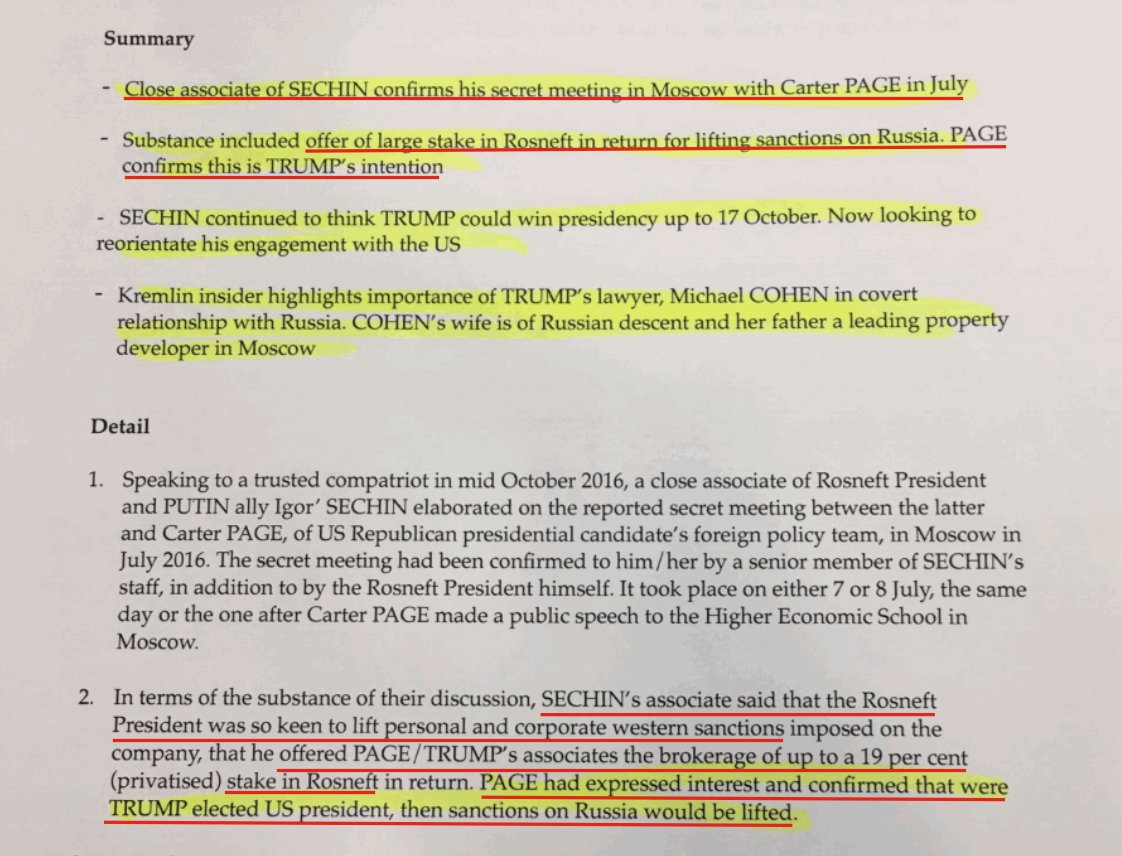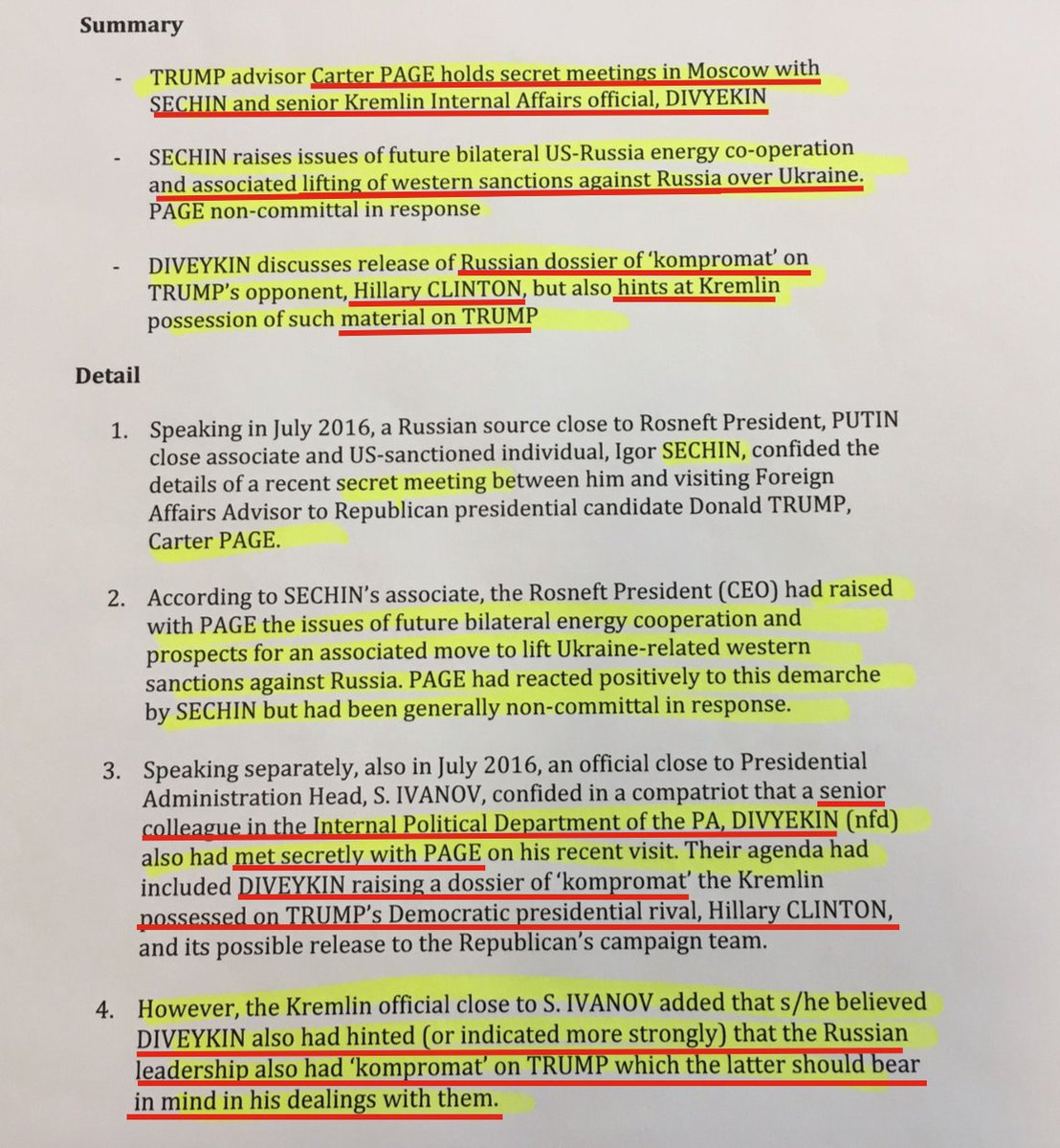 This is a literal SMOKING GUN‼️Steele wrote in Oct'16 of a brokerage fee for the sale of 19% of
#Rosneft
shares in exchange for TRUMP lifting
#sanctions
.
*Just 2 months later*, Rosneft sold 19% of its shares + brokerage fee, some to unknown entities.🤨
Now,
@RepAdamSchiff
says the DOJ has *corroborated* Page's activities reported in the
#SteeleDossier
‼️
To be clear, Steele said that Team🇷🇺Trump negotiated to sell our country's foreign policy (dropping
#sanctions
) to Russia FOR CASH (proceeds of the
#Rosneft
share spinout).
Schiff's
#DemocraticMemo
mainly pertains to Village Idiot Carter Page, who was a mere "
#Covfefe
Boy" on Team🇷🇺Trump (yeah, whatever).
JUST IMAGINE WHAT MUELLER KNOWS‼️🤗
*Anyone* who covers, makes excuses, or otherwise obfuscates for Team🇷🇺Trump's unpatriotic (at a minimum) and arguably TREASONOUS activities better read Schiff's EXCELLENT memo.

History WILL remember those who stood for our country.

And will PUNISH those who did not.

/end