First thing that turned up was this article from the site newsbeezer(.)com (site title: Bulgaria Evening News). As you can see in the screenshot,
@PropOrNotApp
is quoted discussing conditions during fires in neighboring Greece. Sure, why not?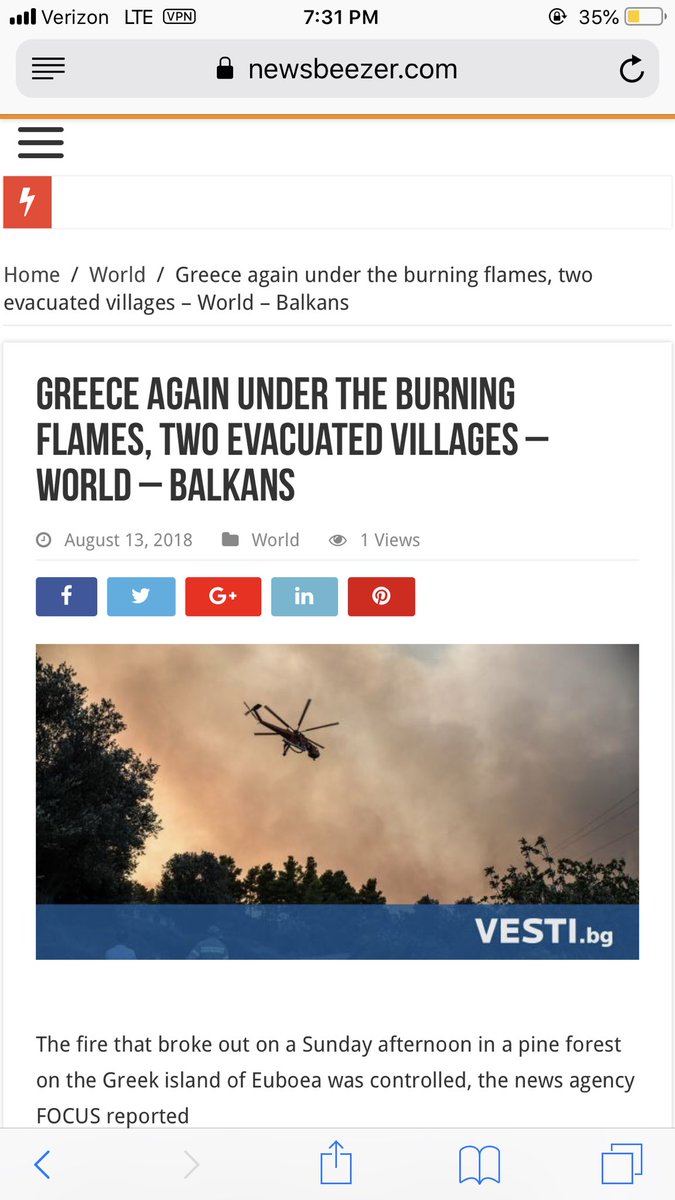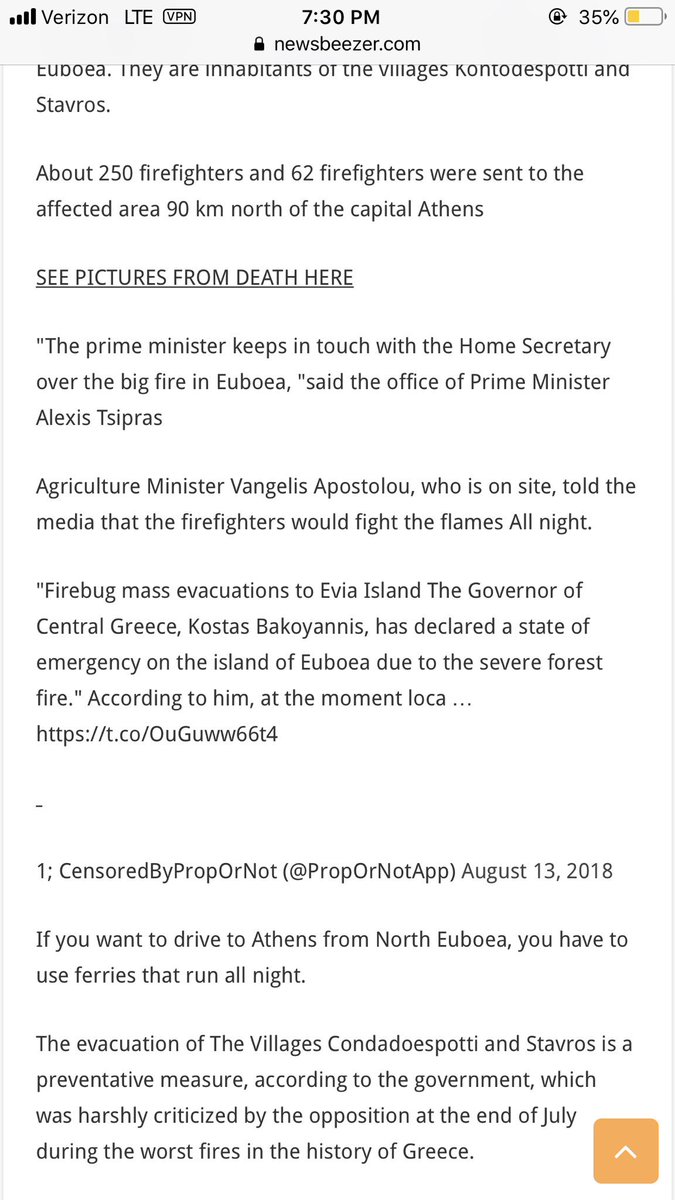 SOA, or Start of Authority, records are part of the system that allows you to type "
google.com
" instead of an IP address, known as DNS. This particular records tells you the contact for DNS problems. Since they're using Namecheap with custom servers, that's them.
So far no additional information as to the identity of the person/organization using that email, but if anything else is found I'll add it to this thread.
The
@PropOrNotApp
account stood out in tweets collected through May in this research paper for its use of the hashtag
#fakenews
, though they falsely believe it to be associated with the
@propornot
effort.
blogs.oii.ox.ac.uk/policy/wp-cont…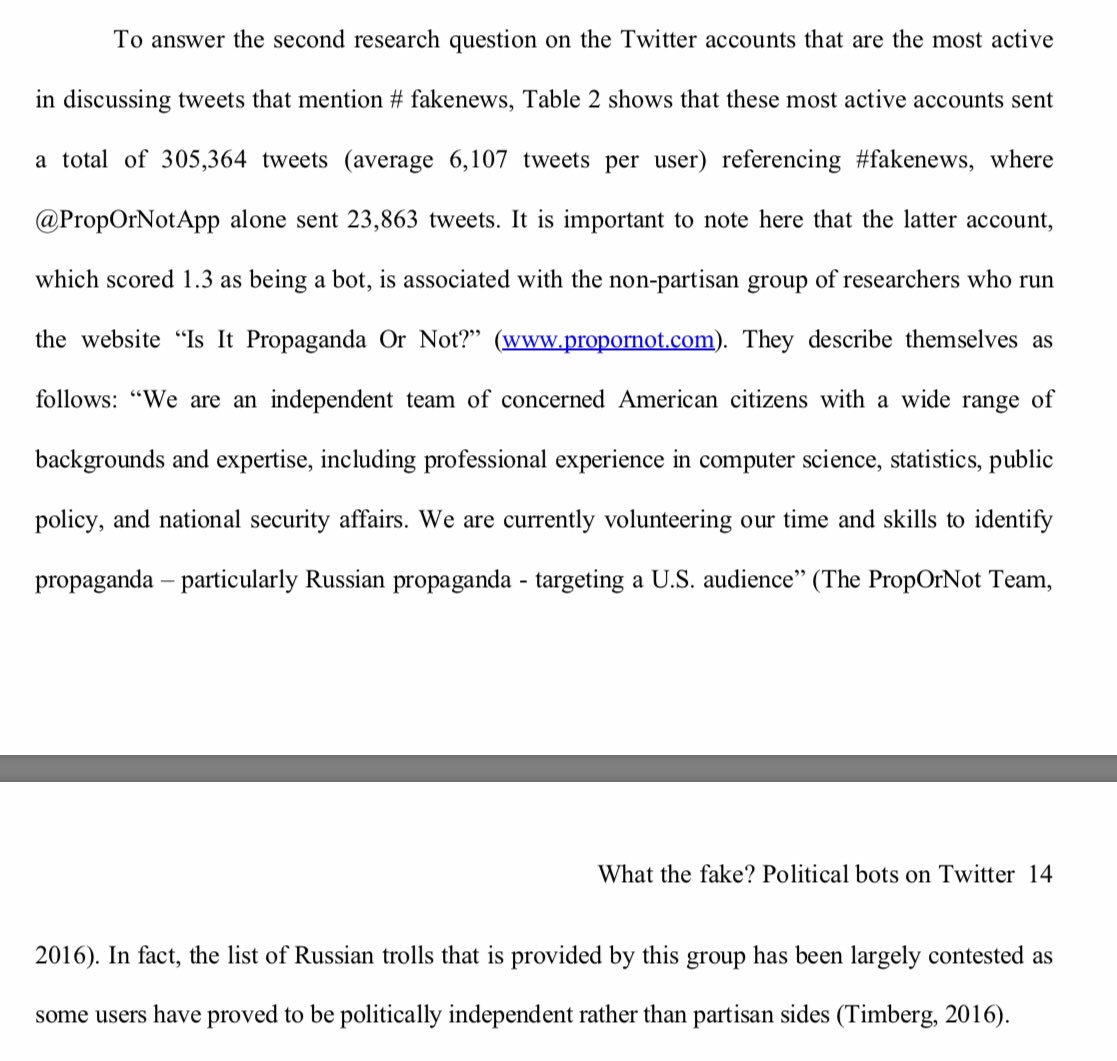 Between the email address found in all three sites, the dates at which they went live (April 2018), common infrastructure (all use Namecheap and WhoisGuard), similar messaging, and reuse of website templates, the shared ownership of these sites is fairly obvious.
So the question is what if any affiliation exists between
@PropOrNotApp
and the creator of these sites? The account was created to spread mis/disinformation about people studying the same. Their being quoted by a site, one of a few run by the same person(s), pushing the type of
#Disinformation
that
@propornot
works to expose seems suspicious but could be as simple as two like minded people, and the writer of this article followed
@ProporNotapp
. With the account suspended, I haven't found the full text yet. If anyone wants to share, my DMs are open :)
Regardless the look into Kremlin-aligned far-right parties was interesting, and a good reminder that information is just weaponized against America; our friends and allies are under attack as well. So thank you to
@conspirator0
and
@propornot
for a fun night!