NEW: British Columbia's announced a new beneficial ownership registry—which means we should soon learn who's been behind the shell companies purchasing units at Trump's Vancouver Hotel.
thinkprogress.org/identity-shell…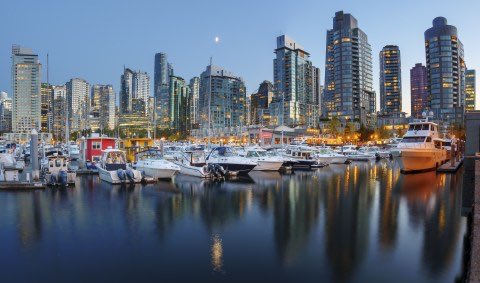 It hasn't seen much attention in the U.S., but over the past few years Vancouver—and Canada writ large—has transformed into a global dirty money haven.
Things have gotten so bad investigators regularly refer to "the Vancouver method" in money laundering.
thinkprogress.org/identity-shell…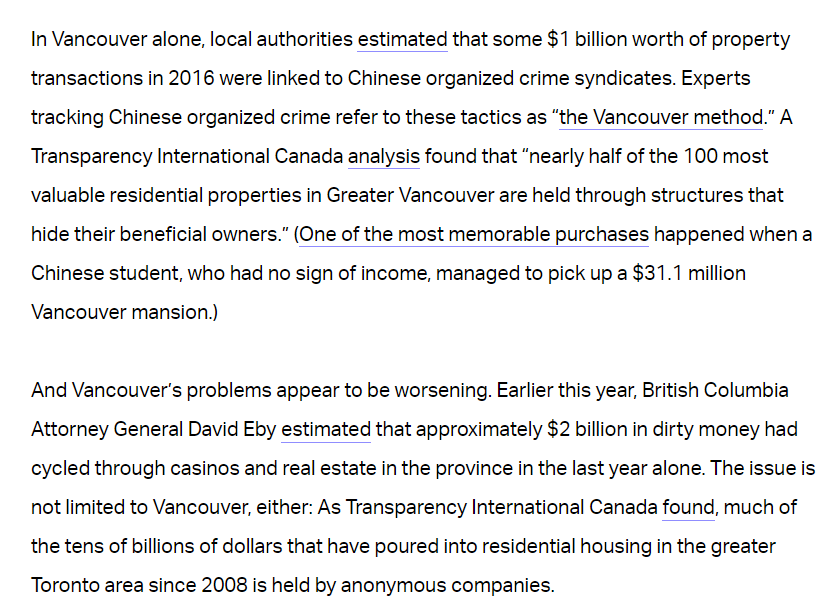 Now, British Columbia's proposed legislation is at the fore of pro-transparency efforts on money laundering via real estate.
"This legislation is probably the most progressive not just in Canada but in the world, quite frankly,"
@JamesCohen82
told me.
thinkprogress.org/identity-shell…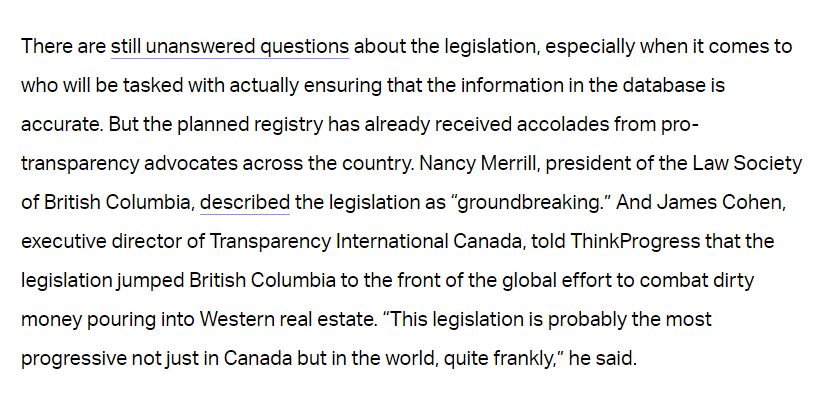 @JamesCohen82
One other note: As we get more insight into dirty money in Vancouver, crooks/kleptocrats are flocking elsewhere in Canada.
Case in point: Toronto, where tens of billions of dollars' worth of real estate are held by anonymous shell companies.
transparencycanada.ca/news/billions-…
'The daughter of the kleptocratic ruler of Republic of Congo used millions of dollars of apparently stolen state funds to buy a luxury apartment at the Trump International Hotel & Tower in New York City'
globalwitness.org/en/campaigns/c…
'David Bogatin, a Russian mobster, and Jean-Claude Duvalier, the Haitian dictator known as Baby Doc, both owned units in Trump Tower, the president's flagship property on Manhattan's Fifth Avenue.'
nytimes.com/2019/04/10/bus…
Here's our dive into how Baby Doc Duvalier became the first dictator, and first kleptocrat, to ink a deal with Trump to purchase a Trump Tower unit, way back in 1983:
thinkprogress.org/trumps-first-k…
@JamesCohen82
'The Panama Papers showed that this term ["snow washing"] was used internationally to promote Canada as a place where dirty money could be cleaned like the pure white snow.'
transparencycanada.ca/wp-content/upl…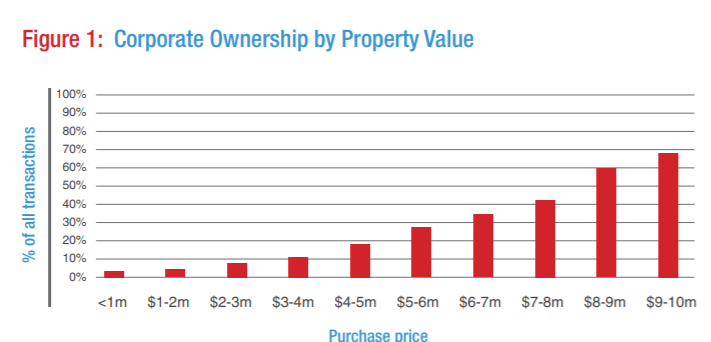 Come for the kleptocracy, stay for the Delaware cameo: