22.
The contents of the memo, which additionally suggests Saudi complicity in the attacks, are supported by the connections recently uncovered by Sri Lankan authorities, that the alleged ringleader of the bombings, Zahran Hashim,had to Saudi Arabia.
More:
mintpressnews.com/leaked-memo-su…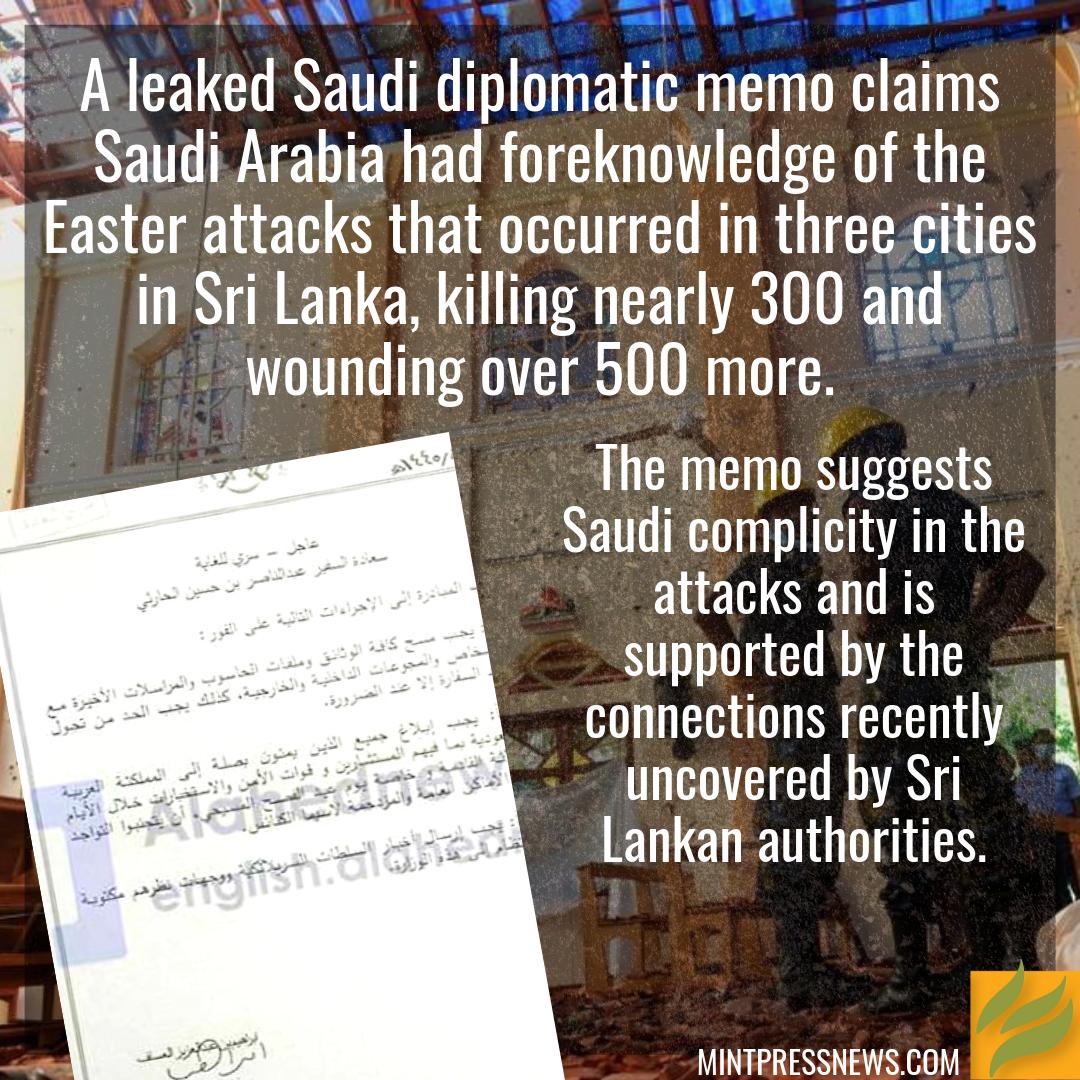 23.
This is what we should not do! Christians against Muslims or Muslims against Christians, is the aim of the terrorists. We should not play this game. Christians and Muslims have to stand together to win this battle against evil!