2/
A bit sickening how Fisk rhapsodises about his friend the "poet" Brigadier General Suheil al-Hassan, without mentioning the fact that he's a vicious war criminal
international-review.org/tiger-forces-p…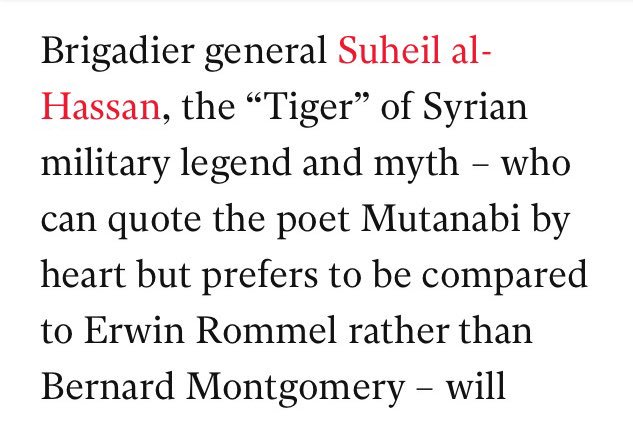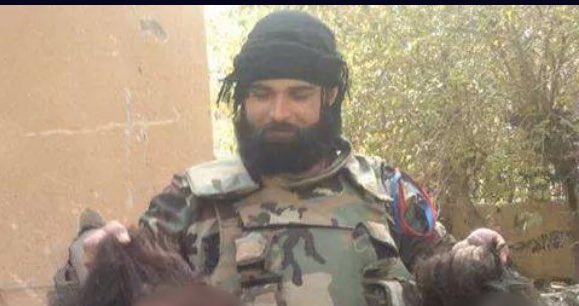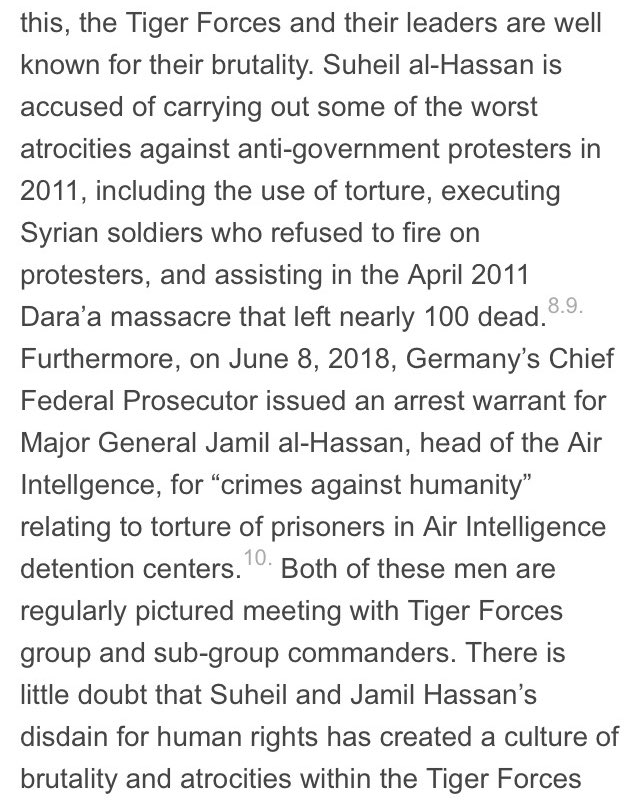 Although Fisk is obsessed with jihadis (to the point of islamophobia), he fails to tell us his hero al-Hassan is an actual jihadi.
read
@samdagher
:
theatlantic.com/amp/article/55…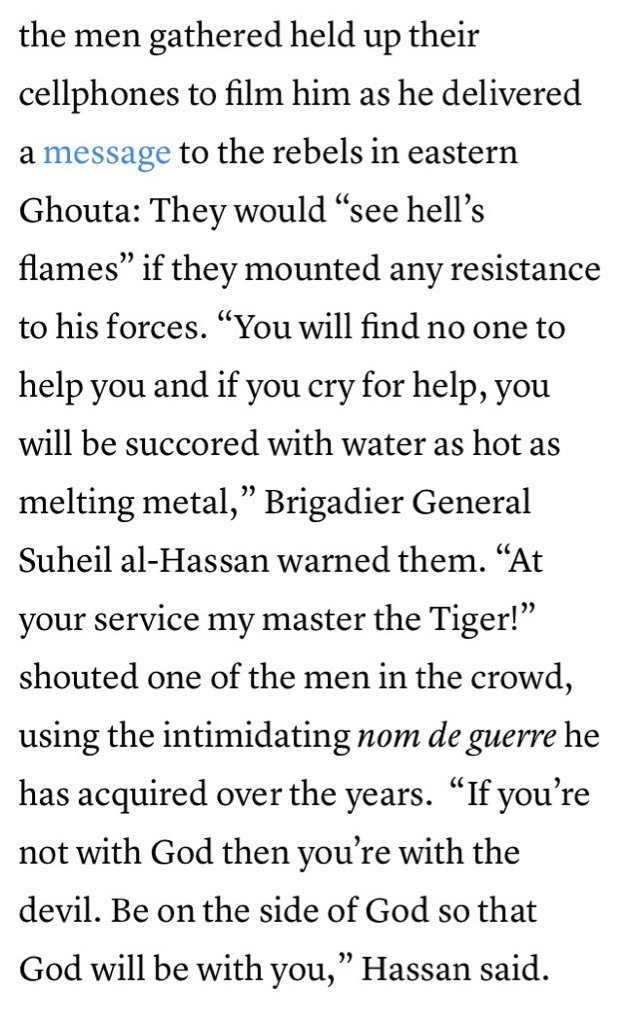 3/
Fisk calls the rebels in Idlib "Salafist-inspired and western-armed Islamists". As Fisk surely knows, no rebel group in Idlib has been western-armed since 2017, and the most hardcore ones never have been.
4/
Ok. That's the first two paragraphs. Then he says something true: the US has betrayed the rebels.
5/
Then Fisk plays with White Helmet conspiracy theory, and falsely says that they've been rescued. Actually just 98 rescue workers plus their families were saved - out of 3000.
theguardian.com/world/2018/jul…
6/
Fisk plays up Israel's role in rescuing the 98 White Helmets. (Wonder why?) It was actually a Canadian-driven UN plan that Israel & Jordan were pressured into joining.
7/
He adds some nudge nudge stuff about Israel never bombing Isis. Let's not get into that now, except it'll have antisemites licking their lips.
8/
He says "there are precious few Iranian troops in Syria". That's bollocks. There are thousands - 13,000, according to some estimates, compared to Assad's own army of 50,000...
...As well as Iranian-commanded Local Defence Force militias and Iranian-directed Shia militias from Iraq, Afghanistan & elsewhere: 80,000 according to
@ajaltamimi
m.jpost.com/Middle-East/Wh…
9/
What Fisk says about Raqqa is misleading - he talks of rebel militias there loyal to the US, neglecting to mention those militias are Kurdish-led, now allied with Assad against Turkish-backed rebels.
10/
He claims Afrin is controlled & populated by "Turkey's erstwhile friends from Isis". This is just simply untrue. Doesn't the Indy employ fact checkers?
11/
One half-truth: European powers are indeed scrambling to get a stake in Syria's "reconstruction". What Fisk misses is that they haven't been trying to depose Assad for ages now, and were never that serious about it anyway.
12/
Finally, he seems to take at face value Russia's claims of wanting to help returning refugees, which seems credulous.
13/
On top of all these errors, it's unclear what Fisk actually wants to say. The only reporting is about Iranians on holiday in Serbia.
14/
Fisk's conclusion seems to be: there's a bit of war yet to go. My conclusion: don't bother reading it. Why does anyone still take him seriously?
Copying the thread above to
@Christian_B
and
@OliviaAlabaster
as I don't understand why the Indy keeps publishing Fisk apparently un-fact-checked. Contrasts with brilliant actual MENA reporting by
@mck_beth
.
And here's a thread debunking another of Fisk's recent offerings: