1.
If Mueller sent out target letters to Trump insiders, then
@RealDonaldTrump
knows that indictments are coming. He looked absolutely fried in Paris. Not to cut him slack but he looked like somebody with Cholera.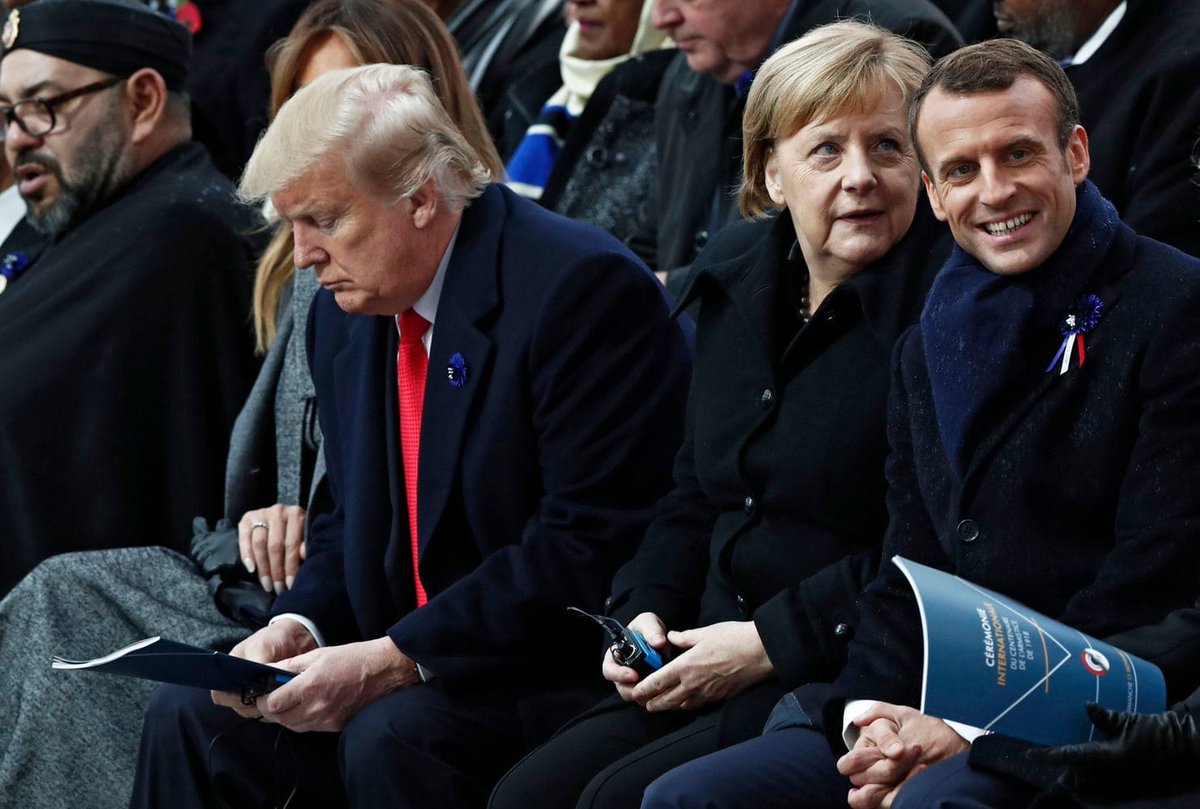 2.
#Manafort
's plea required him to cooperate with "the Government and other law enforcement authorities identified by the Government." Fed R Crim P 6(e) authorizes
#Mueller
with
#Rosenstein
's permission to share his grand jury files with state prosecutors.
3.
So I'll be shocked if by now there are not several indictments already handed down in state courts. Will also be shocked if, while
@POTUS
was traveling, Whitaker was not briefed on them & shared the secrets with Trump whose system is starting to react to the massive stress.
4.
Mueller would not drop something big right before foreign trip. But a day or so after he gets back? You bet. And it may not just be Mueller. Trump's reflexive move to fire
#Sessions
may have started the state indictment ball rolling that might have otherwise waited until Jan.
5.
The evidence strongly suggests Trump, his children & many members of Congress levied war against the United States. Mueller will not let them get away with it. Watch the 2016
@SenateGOP
like
#Shelby
, Burr and
#Rubio
. They likely took Russian money like
@Trump
and
@HouseGOP
.
6.
A few came clean but many have not. Remember the email that was dropped that disclosed the June 9 Trump Tower meeting? Mueller likely had reams of transcripts of intercepts about that meeting just days after he was sworn in. Trump and the traitors are finished.
8.
So any
#House
member serving now is a potential criminal target but also these #2016 Cycle
@SenateGOP
. Plus
@LindseyGrahamSC
who is likely a target of Kremlin kompromat. He gave a tell during the #702
#FISA
hearings. Anyone who gets the names of the GOP in Paris, please post.