#THREAD
: As 2019 is coming to an end, how do we evaluate China's economic transformation in the past ten years? And how to view the prospects for China's economic growth in the next ten years?
#economics
In a recent article, economist Gao Shanwen made a detailed comparison and analysis of China's economic transformation in the context of the transformation of East Asian economies:
cf40.org.cn/uploads/201912…
In the past eight years, China's overall performance was close to Japan, South Korea and Taiwan within similar period in terms of economic growth rate, urbanization, exports and manufacturing competitiveness.
Looking ahead, three major indicators affecting economic performance in the next decade (2020-2030) are: investment rate, leverage rate and population aging.
As shown in below figure, after an economy crosses the turning point of transformation, investment rate begins to decline in trend, and the trend decline in
#investment
rate is an important reason and background for economic slowdown.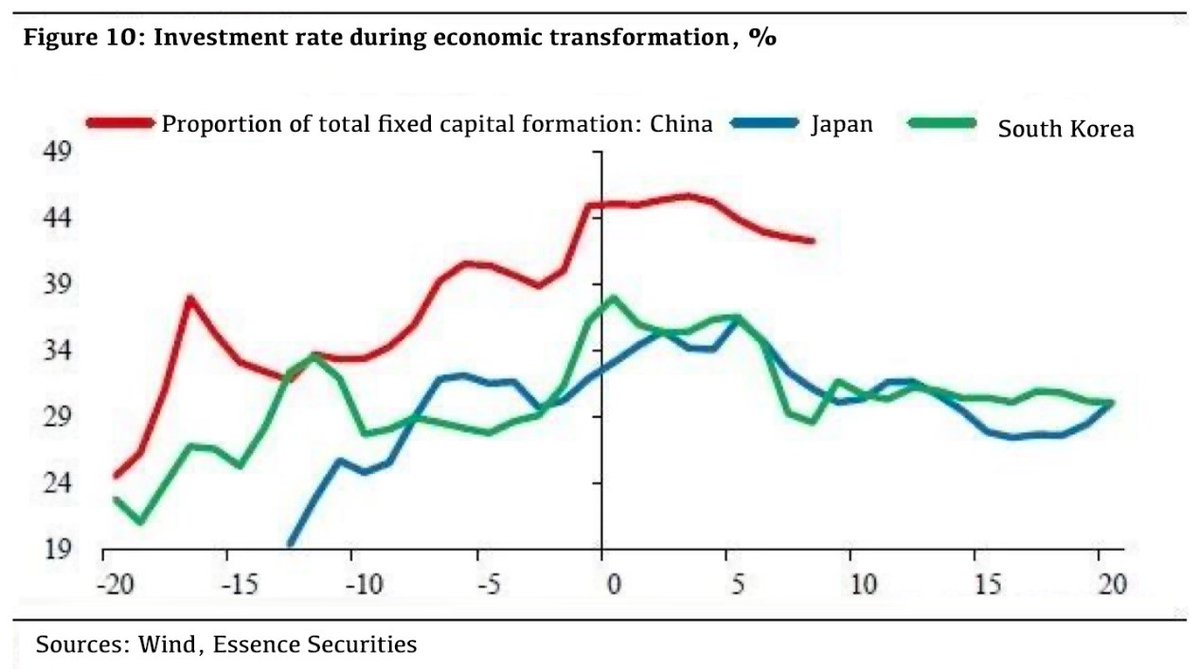 Increase of
#leverage
in China was higher during transformation in comparison, mainly due to the frequent and large-scale use of counter-cyclical policies related to infrastructure, real estate among others to stimulate the economy.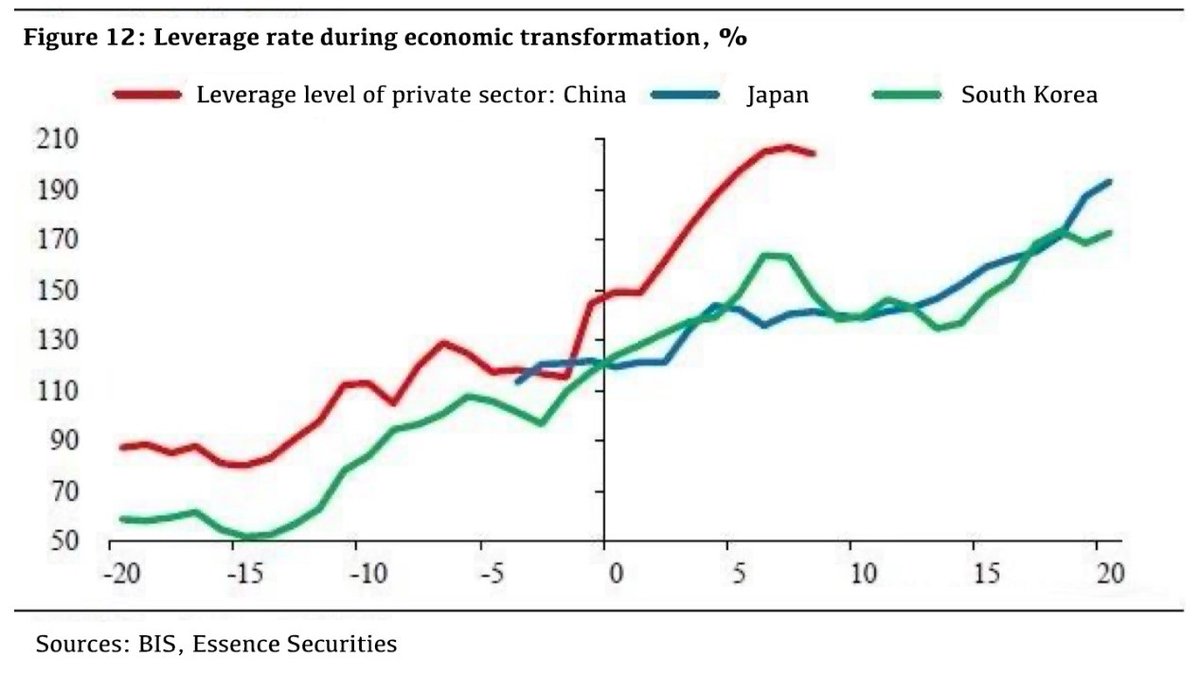 #China
's aging population has accelerated significantly in recent years, and will accelerate further after 2027, which is quite an unfavorable prospect for China after economic transformation.