What 4G capital has proven with their $10million crypto bond is a use case for cross border crypto funding and cross border value transfer for East Africa 1/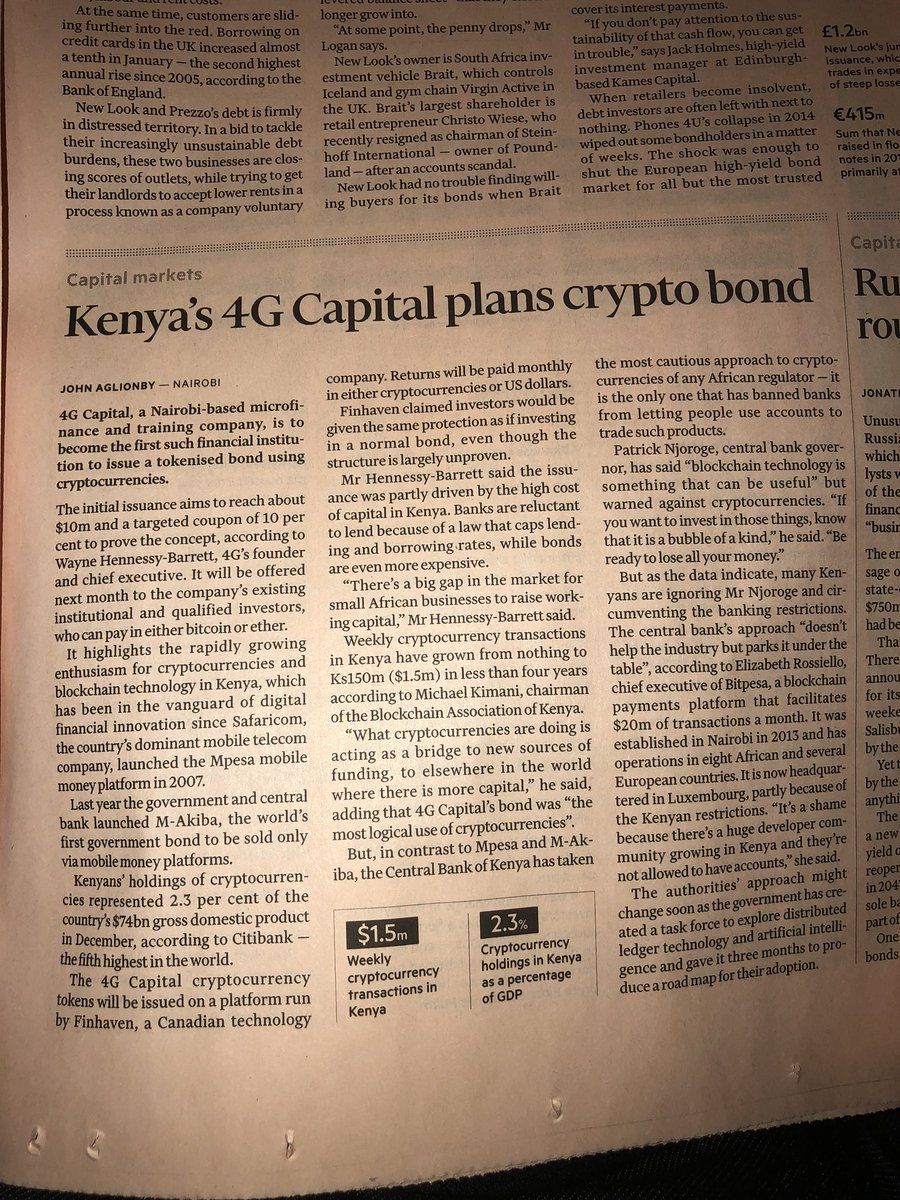 Crypto has taken out atleast 50% of what was previously 100% fiat money/ traditional banking system.
So what if bitcoin/ ethereum/crypto is not money?
Its a bridge - transitional currency/value
2/
I'd rather say 'value' so that. . . Lets not get hang up on terms
3/
China to Kenya cross border value transaction can be settled as
RMB -- BTC/ETH -- KES
Microloans funding into Kenya can now be
BTC/ETH -- crypto bond -- USD -- BTC -- KES
Startup raising capital in Kenya
BTC/ETH/ZEC -- KES
Whats not to like about this?
4/
This was never possible before crypto. Now its faster than traditional banking wire and there's crypto capital looking to invest in new crypto companies!
Again, whats not to like
This is massive!!
5/
One day soon we'll add online payments and remittances as another real working use case

Mpesa KES --- BCH --- online micropayment

GBP --- BCH ---- Chamapesa (KES)

/6
I expect to see
+ Kenyan fintech lenders like branch and tala and others to explore crypto bonds or crypto based loan funding
+ Kenyan payment Fintechs like Lipisha to pivot into crypto gateway services
/7
+ Kenyan startups to raise capital from ICOs/ Crypto based fundraisers

Eg ChamaPesa, PesaBase

/8
Naturally, Nairobi's BS Vendors as defined by Nassim Taleb cant help themselves and will jump in
Who?
FSD Kenya, FSD Africa, KBA
9/
Finally, regulators cave and it becomes clear we all need to break bread and talk!

😂 @ humans. So predictable/10