Yesterday
@POTUS
said that
#Immigrants
trying to enter the US are
#animals
, not people.
Let's look at who he's talking about.
#Trump
will separate children from parents to discourage
#Immigrants
, even those legally requesting amnesty.
goo.gl/1qLtoL
1/6
#sanctuary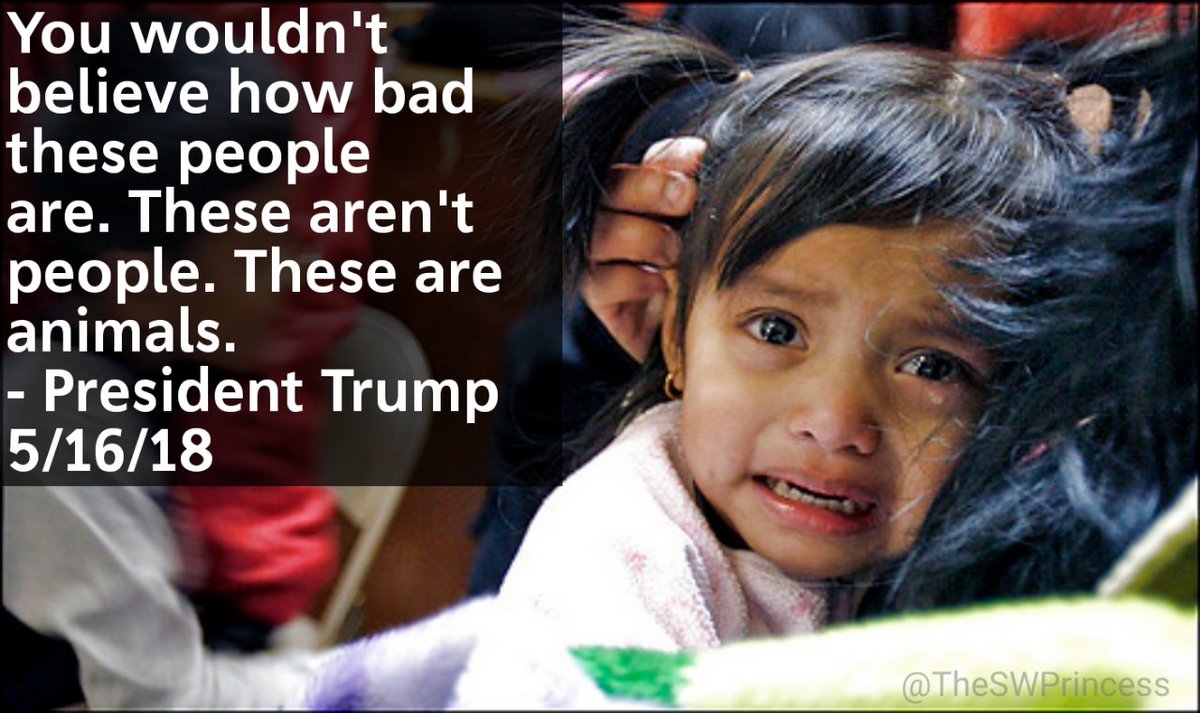 Not people? So it's okay to separate children from their parents indefinitely?
📰
goo.gl/P4gbs5
Does that
@CBP
officer look proud of his job? 2/6
#dehumanization
#RacismInAmerica
#SanctuaryCities
#sanctuary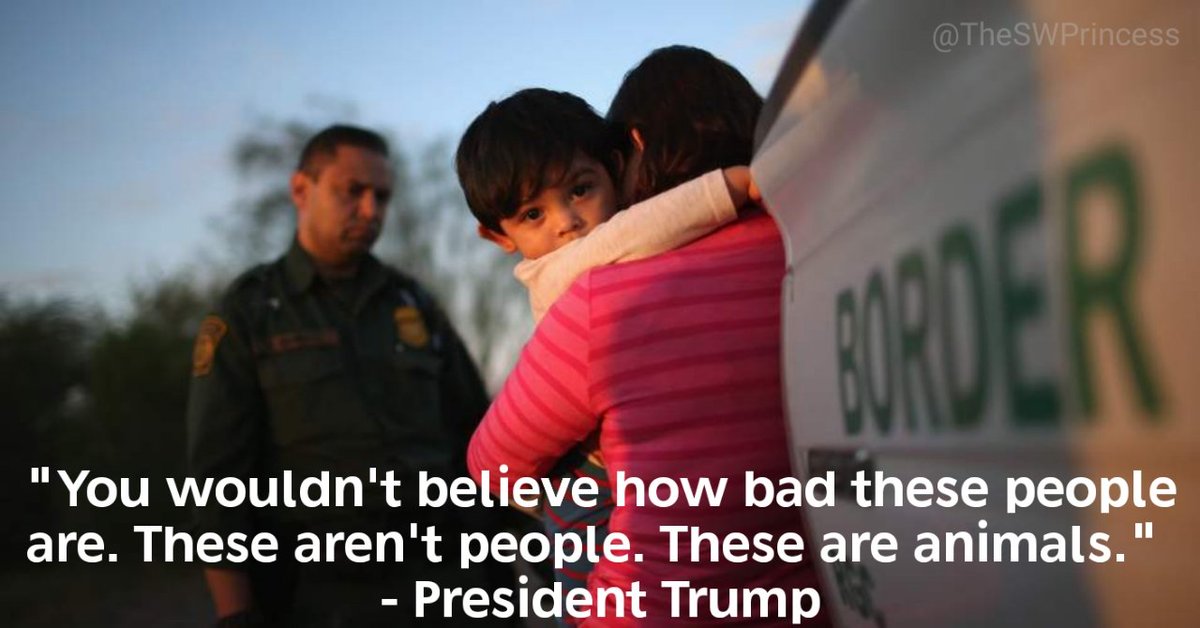 This mother and son look like
#people
to me.
📰
goo.gl/4x4ePP
For some reason the
@CBP
officers don't seem to want to be in the picture. 3/6
#prisonreform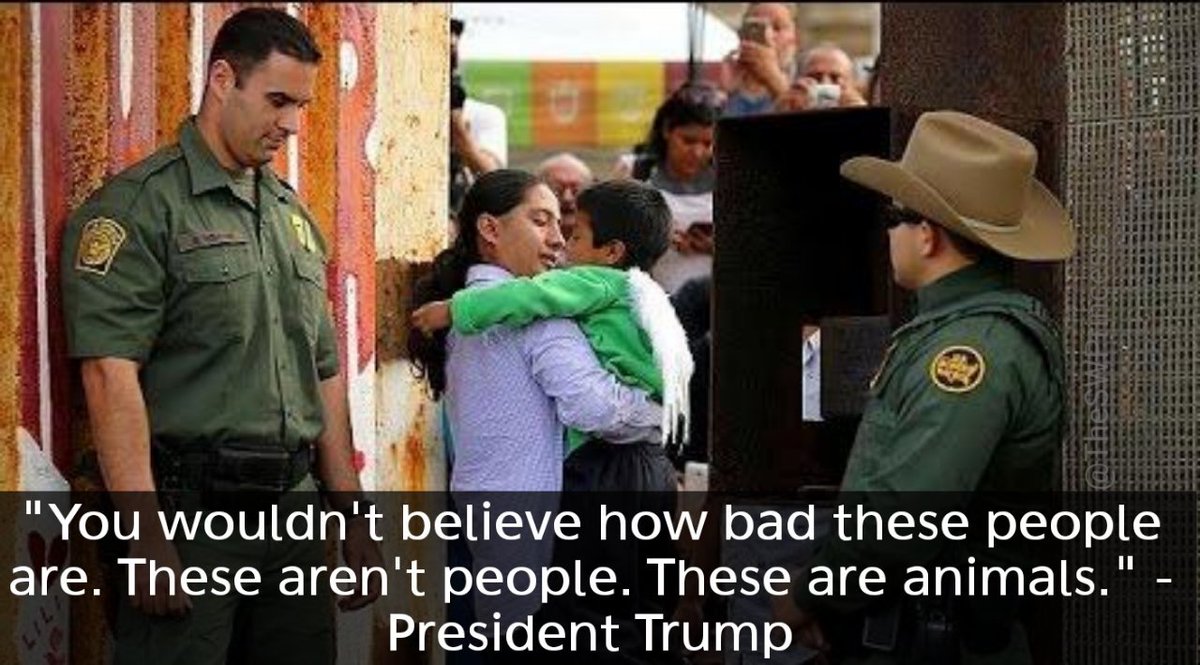 Four
#Dreamers
traveled to the ALREADY EXISTING wall in Nogales, AZ to meet with their mothers on the other side in Nogales, Mexico. They hadn't seen each other in years.
📰Article:
goo.gl/q2J2kh
4/6
#keepfamiliestogether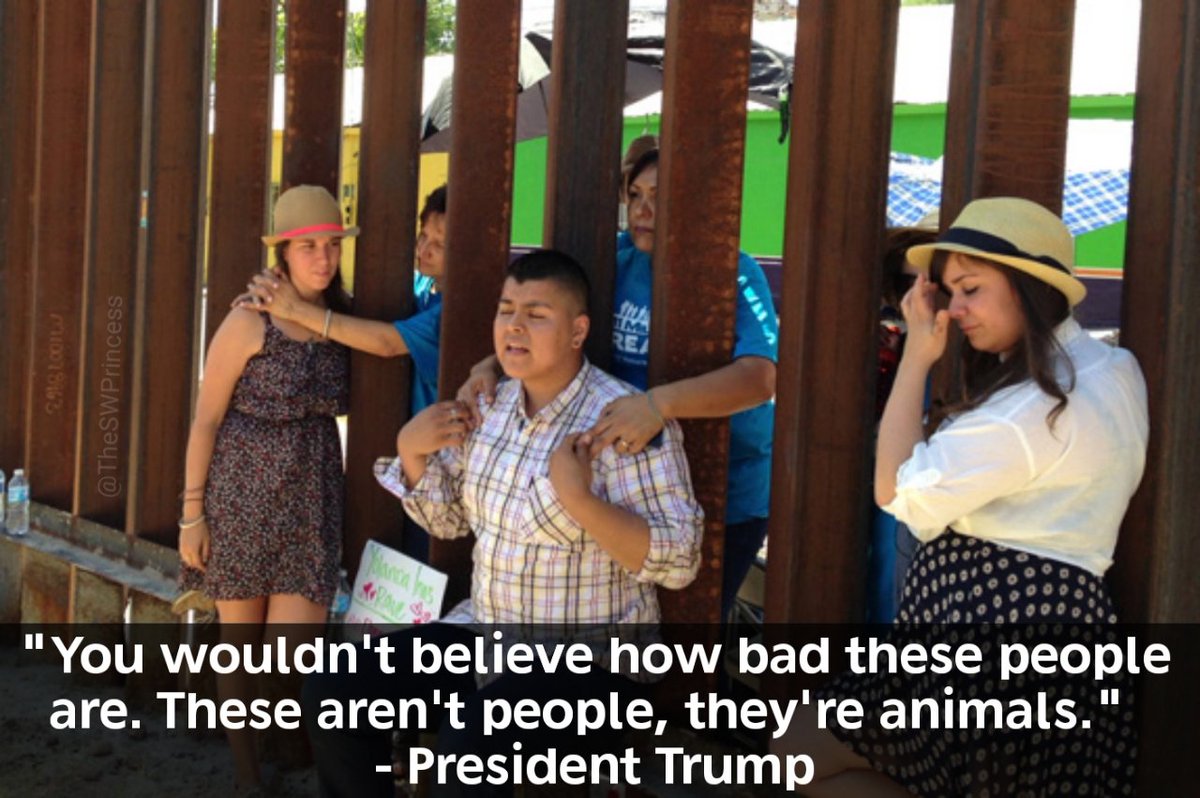 So if they aren't people, they have no
#HumanRights
and can be imprisoned indefinitely?
These are
#minors
who were caught crossing the border illegally.
📰
goo.gl/xmkYRj
5/6
#detainmentcamps
#internmentcamps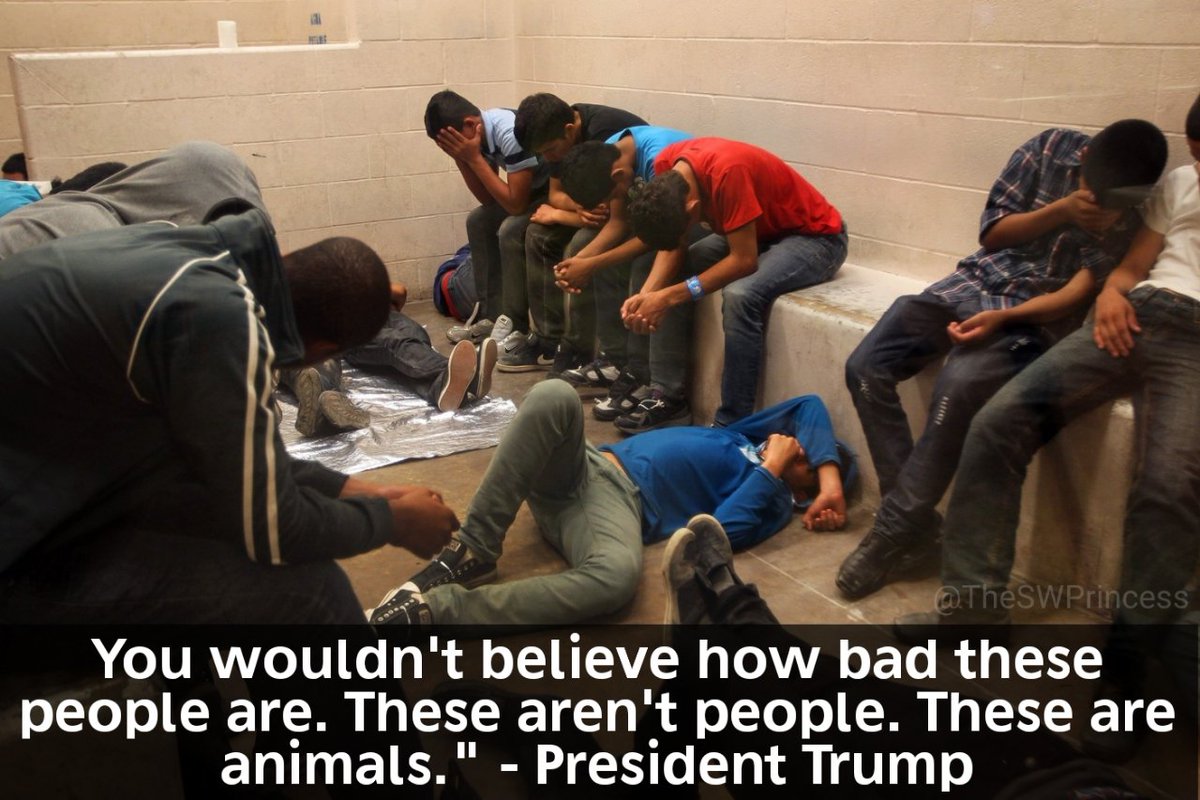 If they aren't people, then losing 1,500 of their little ones isn't a problem.
For some reason the Pizza Gate nut jobs don't care about these kids, or whether they are victims of
#humantrafficking
.
time.com/5256734/govern…