.
@realDonaldTrump
, call off your summit with Putin. A British woman is dead of a horrific poisoning, linked to ex-spy
#Skripal
poisoning just months ago.
#Putin
is not fine. He's responsible for this and other murders. America doesn't need to make deals with murderers.
#Wiltshire
@realDonaldTrump
Sturgess murder by chemical weapon is yet another attack against NATO allies by Russia/Russian proxies approved and/or ordered by Putin. And election manipulation for Brexit and Trump. These facts alone warrant calling off Putin Summit. Imagine if a Muslim migrant had killed her.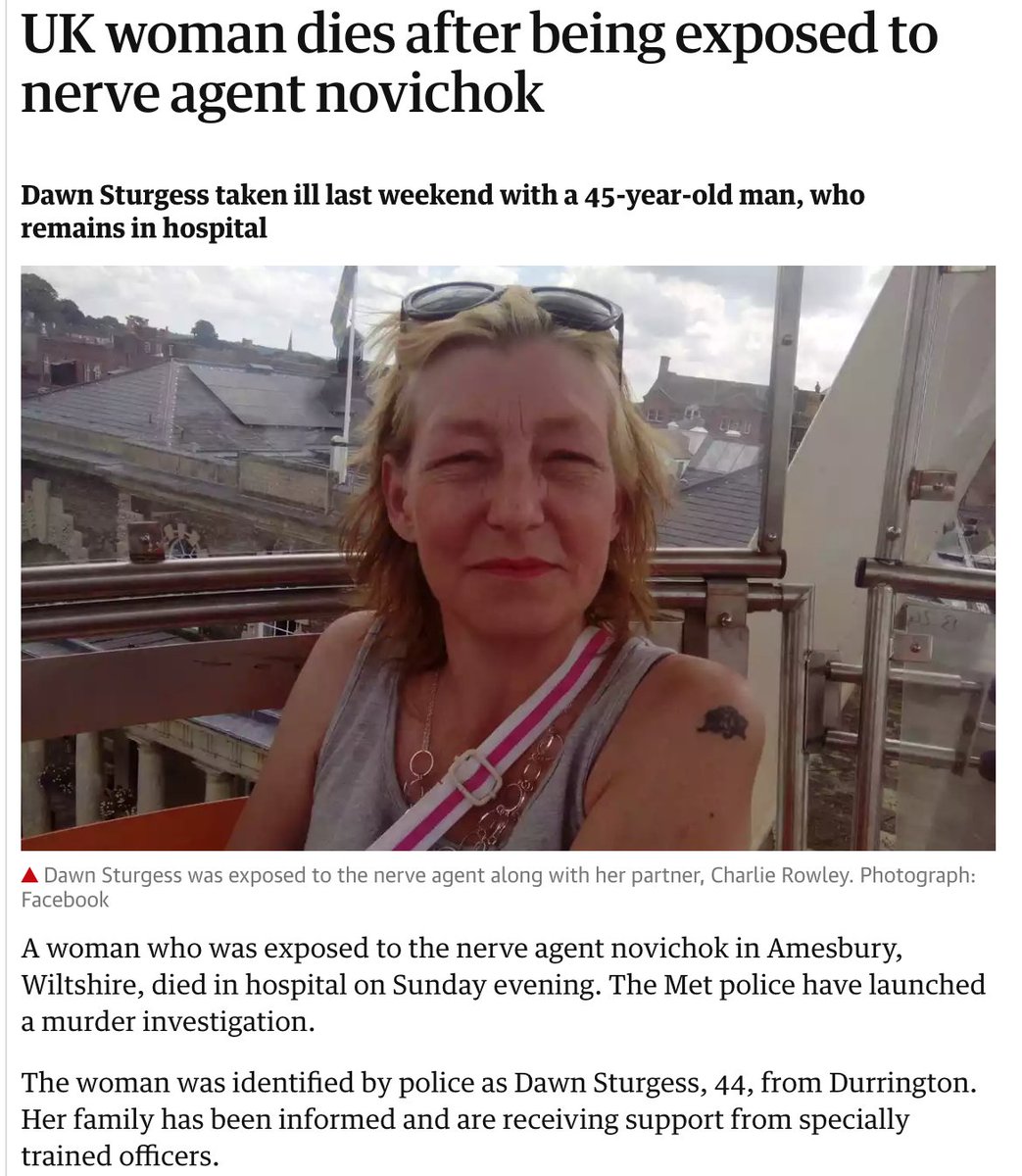 @realDonaldTrump
And this: Putin critic
#Glushkov
found strangled at his London home the day he was due in court in case against Russia's state-run airline Aeroflot
#Putin
is not fine.
#Russia
under Putin is not fine. A summit now rewards & encourages a murderous regime.
dailym.ai/2NA1JtI