Good grief, you can't make this stuff up. Google is currently recommending a live stream for Q conspiracy theorists, among other things, on the
@HouseJudiciary
Channel () for tomorrow's hearing with Google's CEO Sundar Pichai.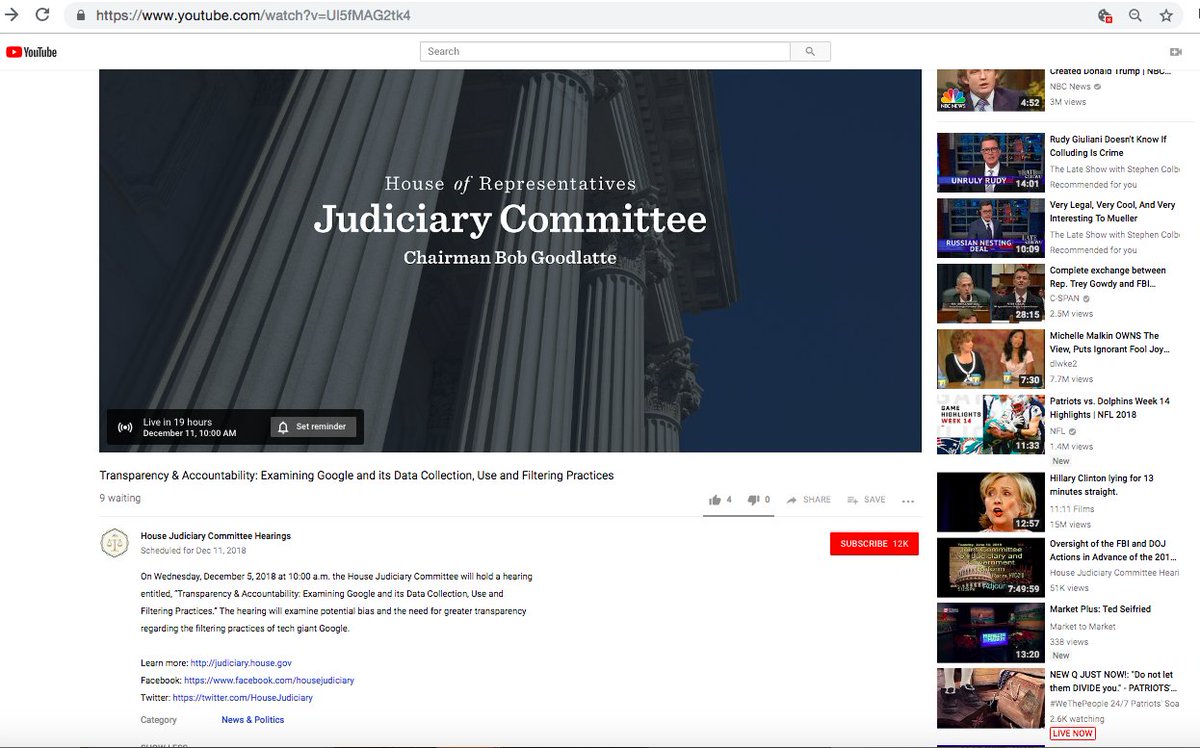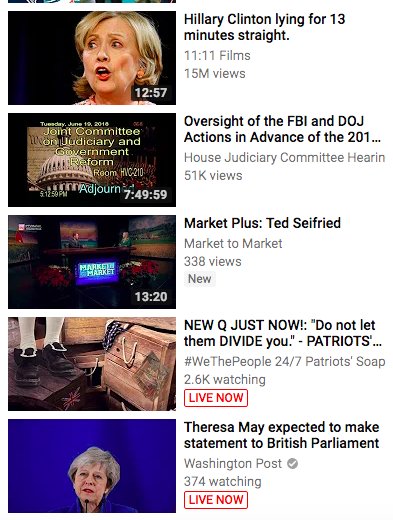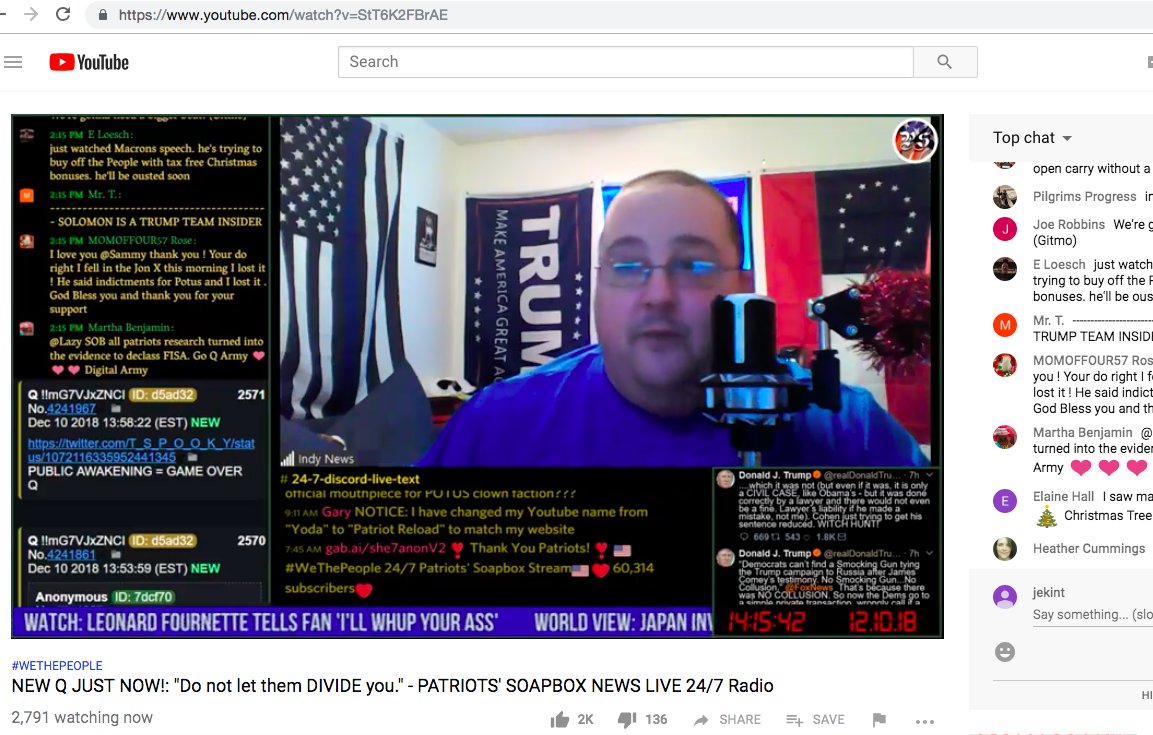 YouTube can be so terrible. Advertisers pulled out quietly a bit last year but no one was willing to publicly make a stand over this. Google is the largest "partner" for nearly everyone."
washingtonpost.com/business/techn…
So back to that conspiracy stream on the actual YouTube channel for Google CEO's hearing tomorrow. (a) clean up embarrassing garbage or (b) risk censorship attacks. Tough call with House about to flip but they appear to choose (b).