(1)
#PhotoThread
: Team Trump current events from March 9, 2018 onward.
#MAGA
🦅🇺🇸🦁
You can find links to all my photo threads at:
godlessnz.wordpress.com/2017/10/27/lin…
…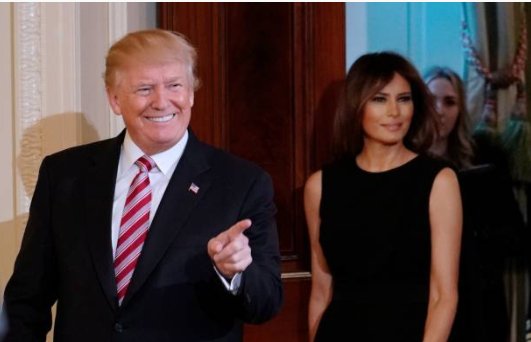 (2)
Signing the aluminium & steel tariffs Thursday then handing souvenir pens to the workers. Sec Mnuchin (Treasury), Sec Ross (Commerce) & US Trade Representative Lighthizer entering the room, smiling. Four hours later, SoKo announced the US-NoKo talks.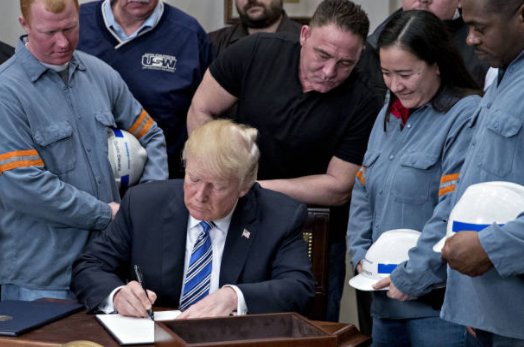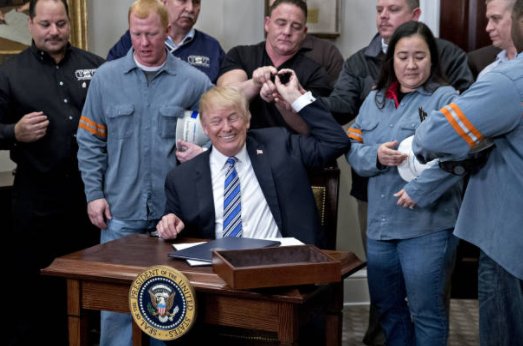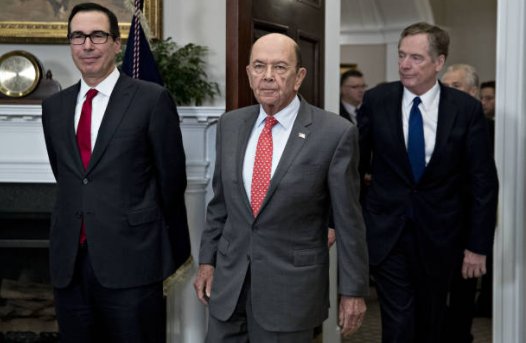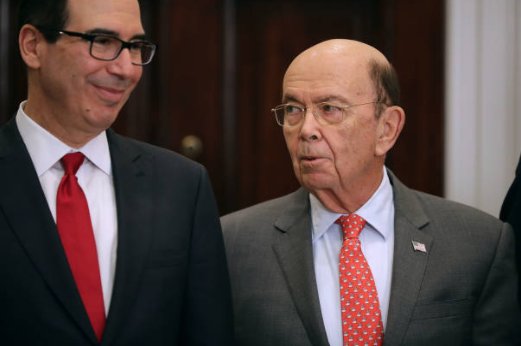 (3)
Earlier this week the President spoke to the Latino Coalition Legislative Summit. He is pictured below with Latino Coalition Chairman Hector Barreto.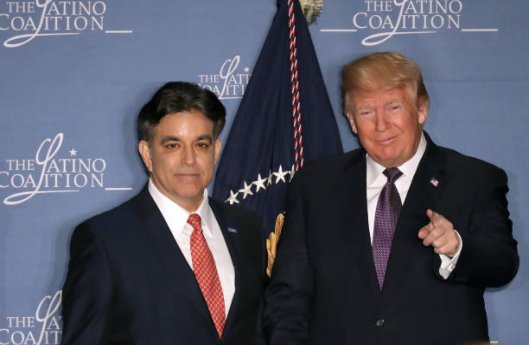 (4)
POTUS, FLOTUS, VP and Mrs Pence at the funeral of Reverend Billy Graham in Charlotte, North Carolina.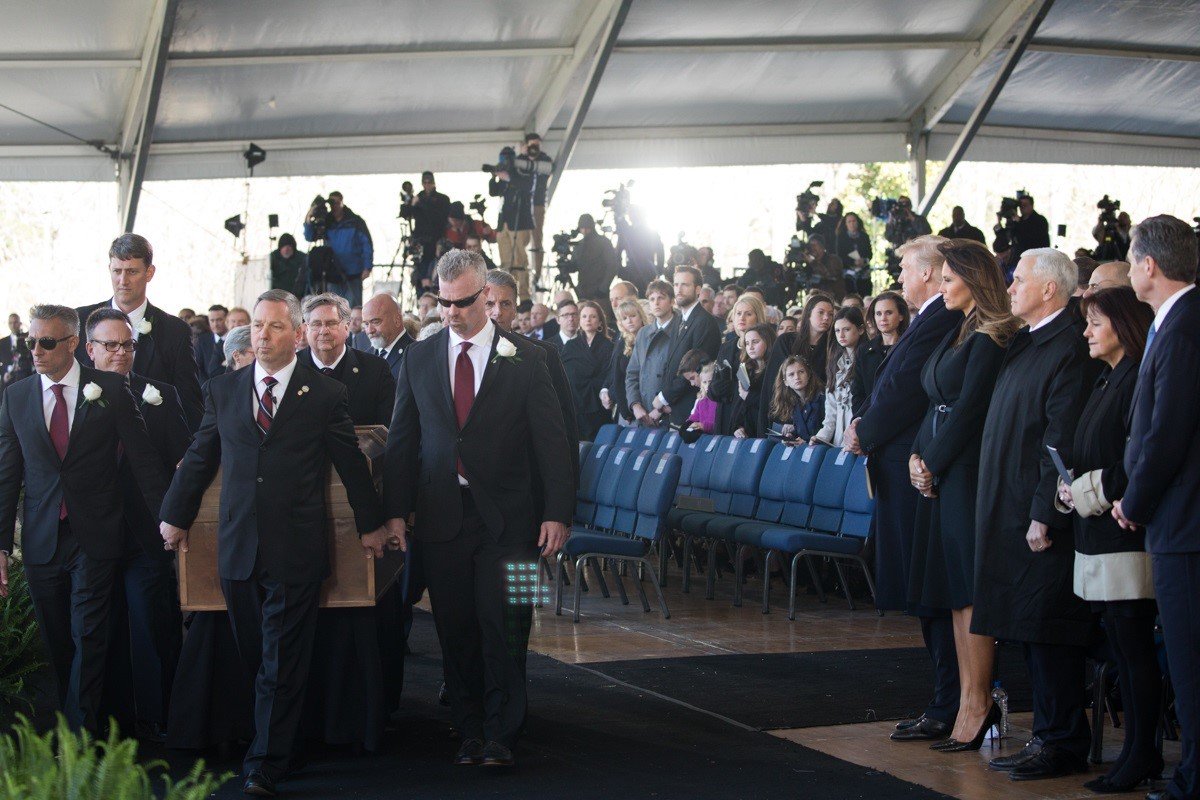 (5)
Linda McMahon
@SBALinda
, Administrator of the Small Business Administration, in Austin, Texas today discussing with
@GovAbbott
the ongoing
#DisasterRecovery
efforts that
@SBAgov
is providing to the state after Hurricane Harvey last August.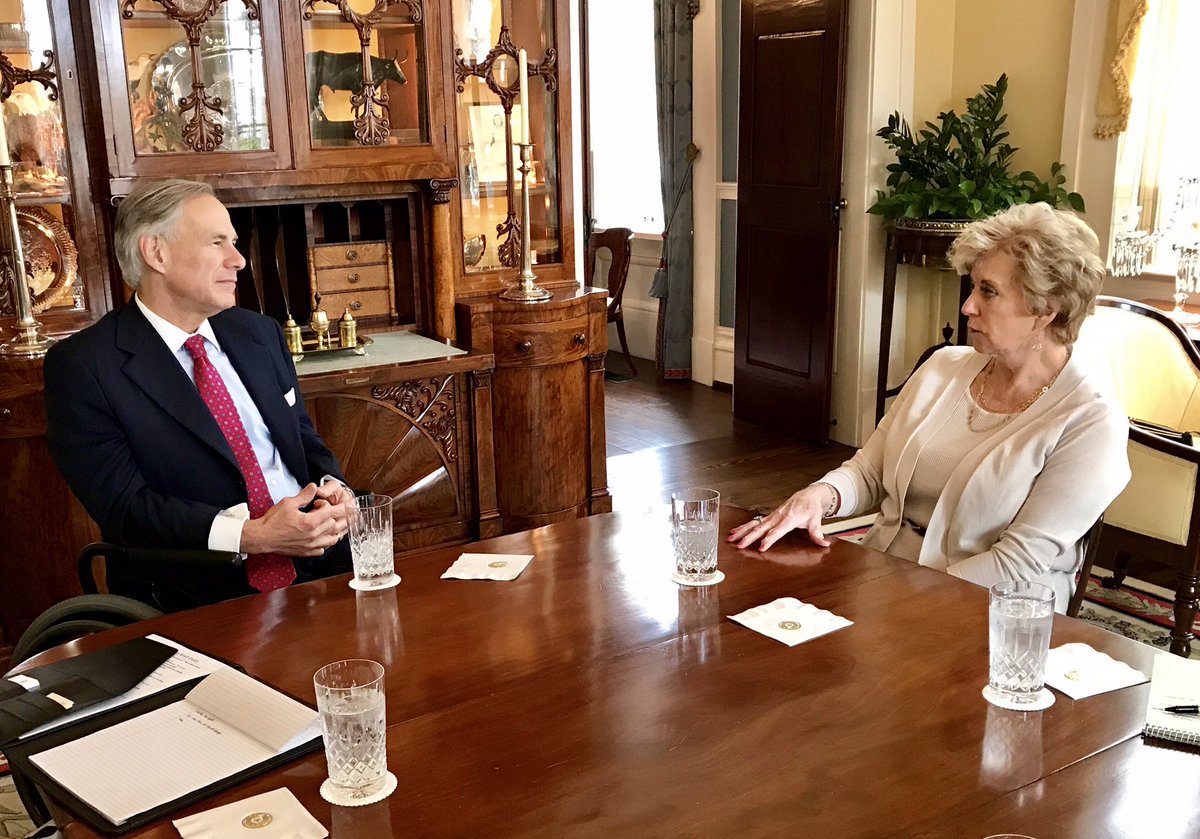 (7)
69 year old
@SBAgov
Administrator Linda McMahon
@SBALinda
is turning out to be a fun Cabinet member. Here she is visiting a center for entrepreneurs, the
@CapitalFactory
in Austin, TX today.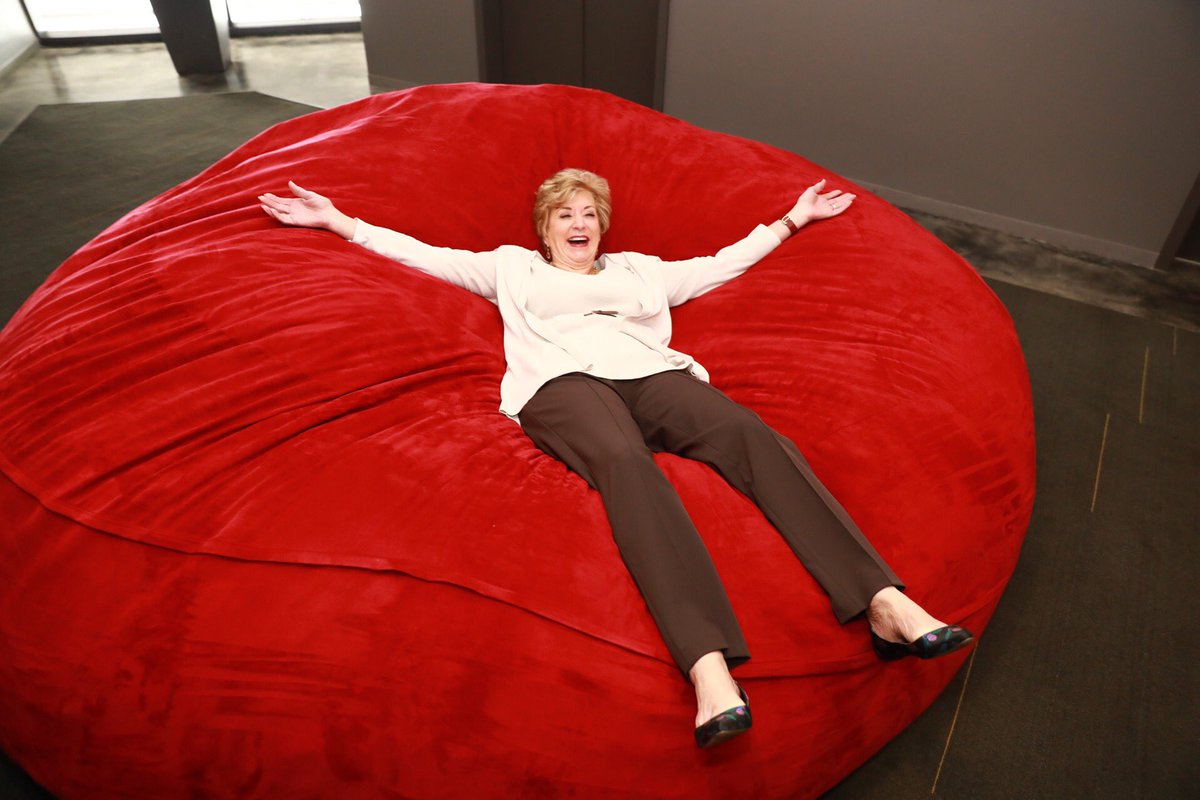 (9)
Four key members of the admin at the Cabinet meeting this week: Gen Kelly, Ivanka Trump, Jared Kushner, and Nick Ayers, who is the Chief of Staff to the VP.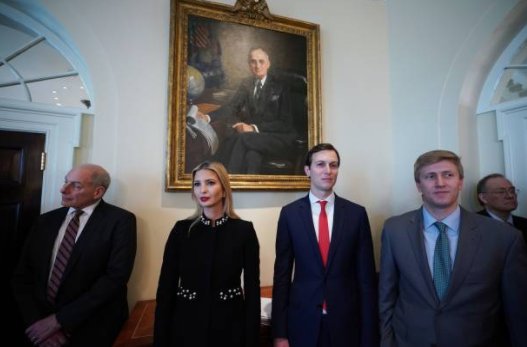 (10)
FLOTUS with Sara Netanyahu this week.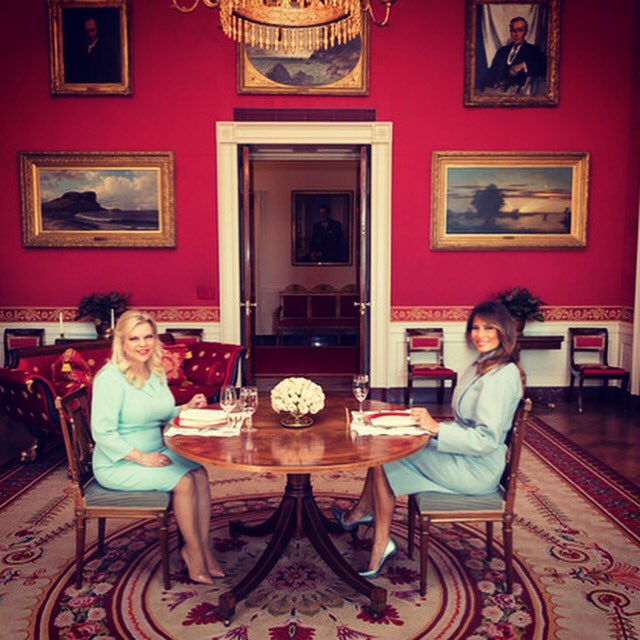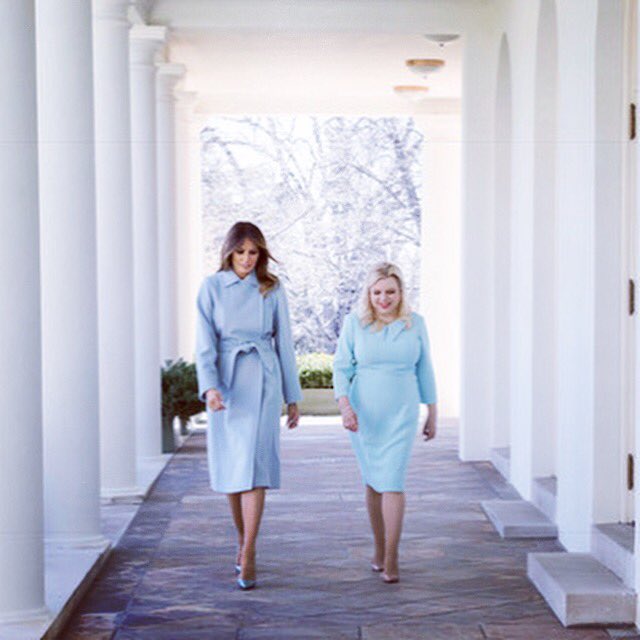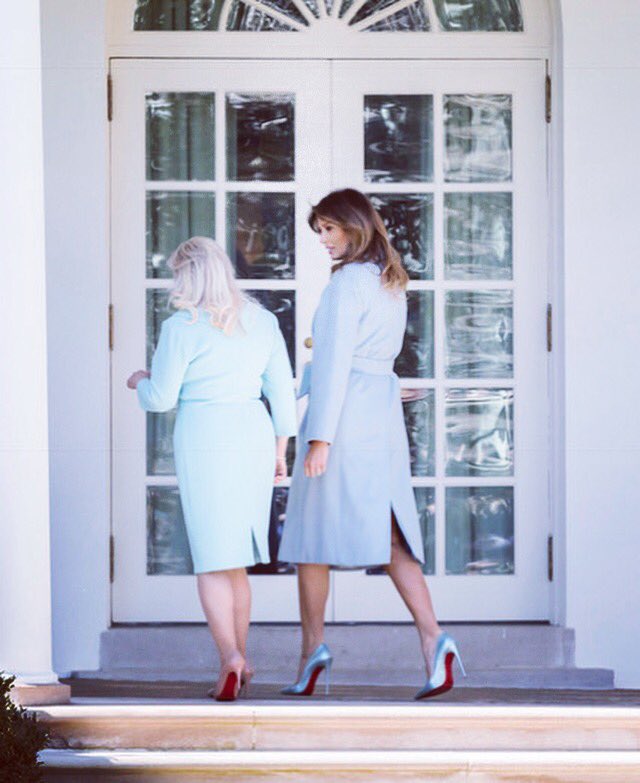 (11)
DHS
@SecNielsen
is leading the US delegation to the Winter Paralympics and tweeted this:
"Watching
#TeamUSA
compete in the
#biathlon
at the
#peyongchang
#paralympics
with my new friend and amazing para-athlete
#USArmy
SSGT Elizabeth Marks."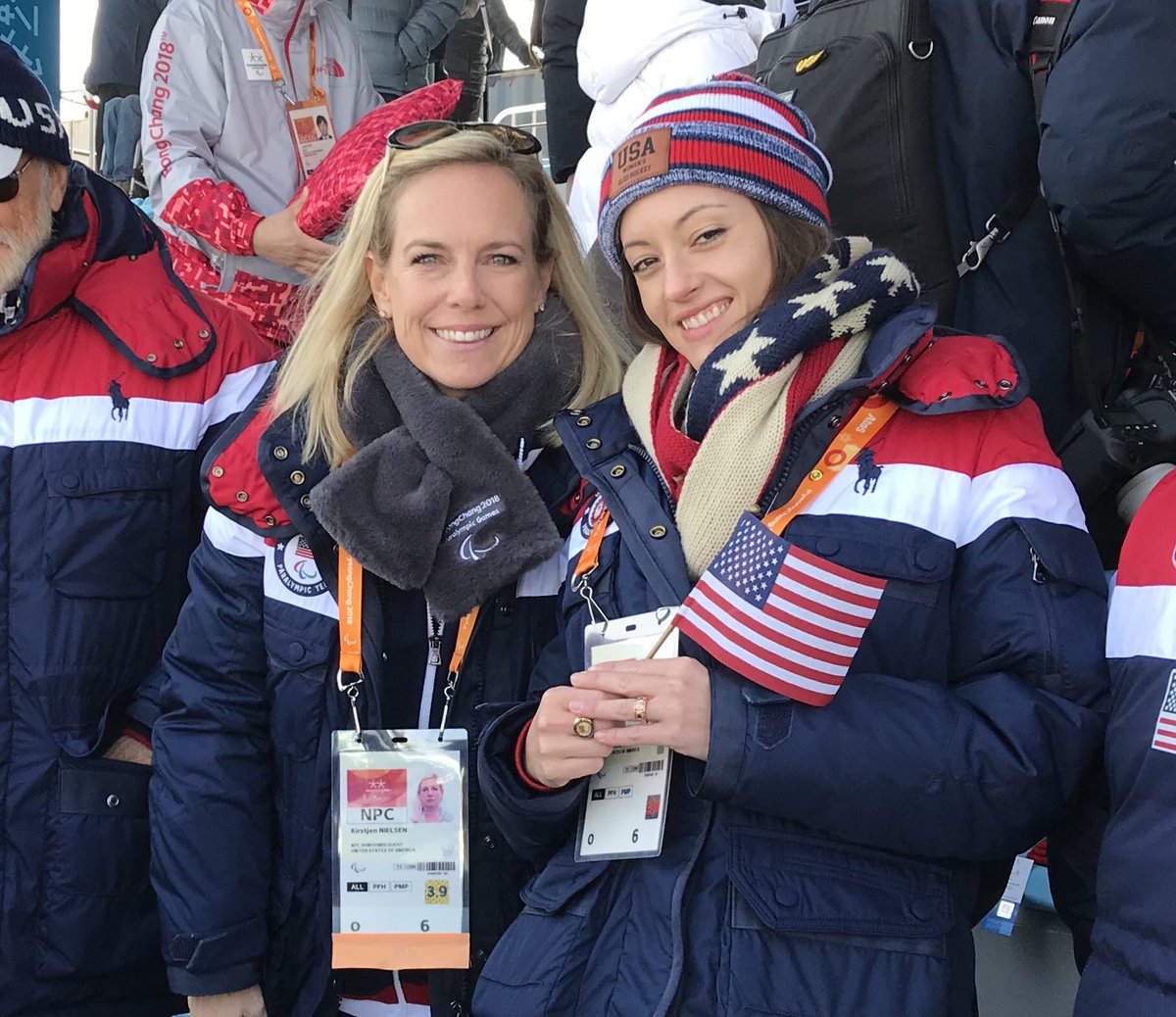 (12)
Such a contrast between the Left's teenage Parkland activists and this bipartisan group of kids who earned their place and who came to Washington to LEARN from those with more experience. Future leaders. Read about the Senate Youth Program here
ussenateyouth.org


(13)
The timing of tonight's rally in PA is perfect! Follow my commentary and photos here:
(14)
The South Korean National Security Adviser and his team briefing POTUS on the outcome of their negotiations with NoKo, prior to making their historic announcement of planned conditional US-NK talks, outside the WH on Thursday night.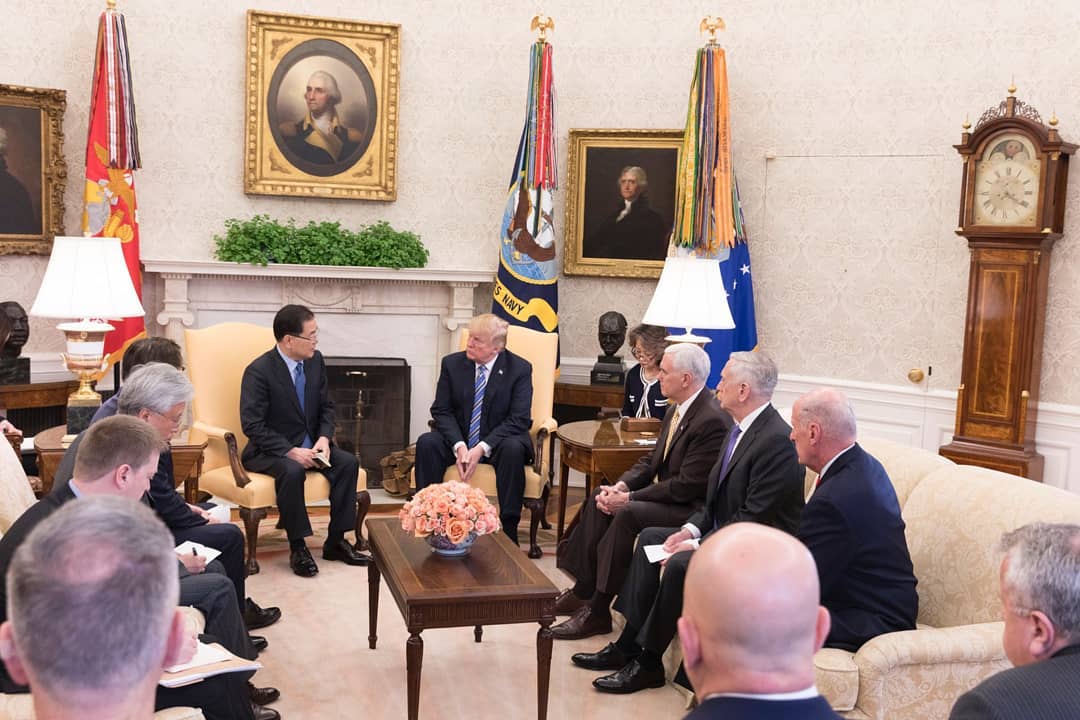 (15)
POTUS on Thursday, making his first WH Briefing Room appearance, a surprise announcement that there would be an important statement at 7pm that night.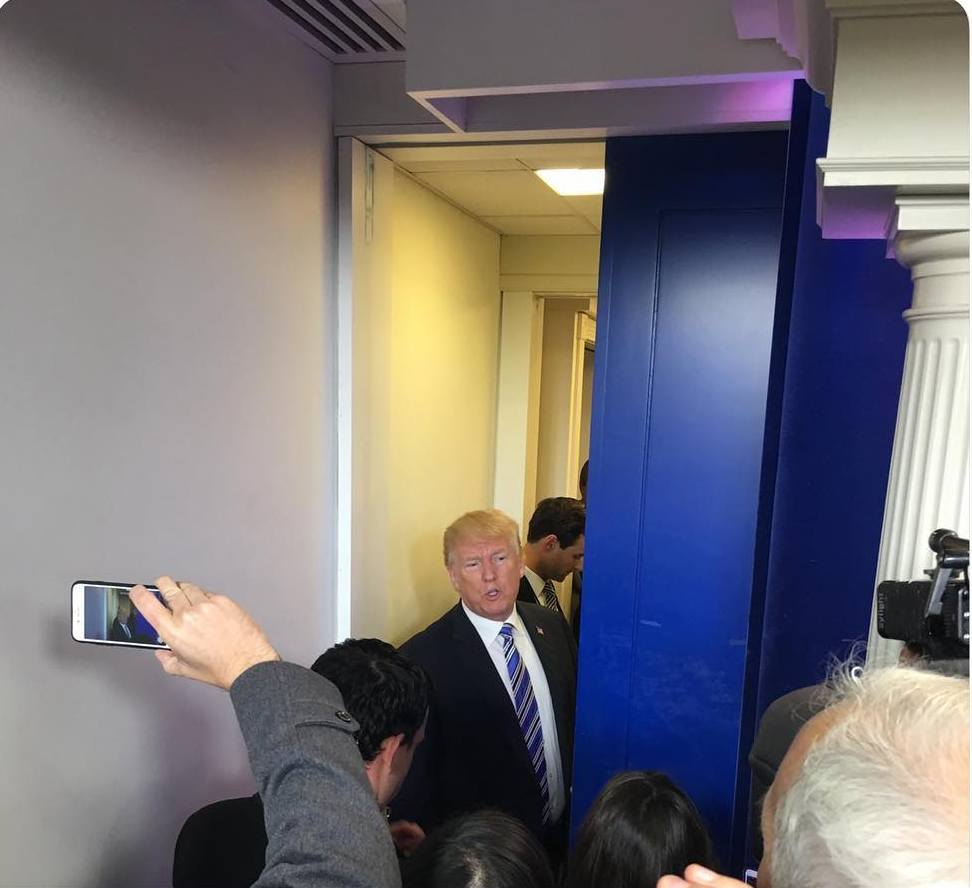 (16)
Secretary Tillerson pays his respects at the 1998 U.S. embassy bombing memorial site in Nairobi, Kenya.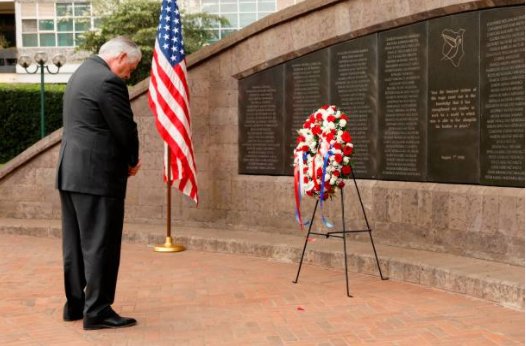 (17)
A casually dressed Tillerson tours the Kenya Wildlife Service in Nairobi. He then visited Chad and is now in Nigeria.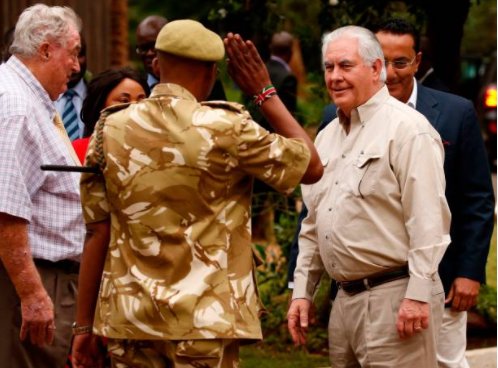 (18)
Sec Mattis speaks to media on route to Oman. In previous photos he seemed to be in their part of the plane, this time they seem to be in his.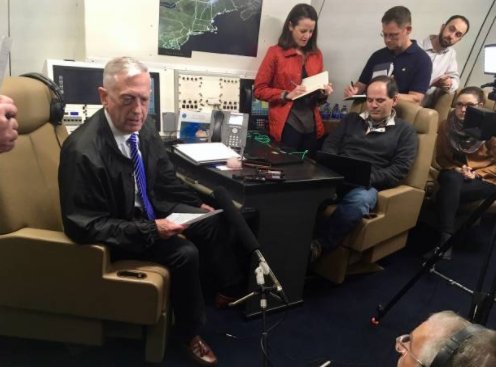 (19)
POTUS congratulates Houston Astros second baseman Jose Altuve while celebrating the team's World Series victory at the WH today. ⚾️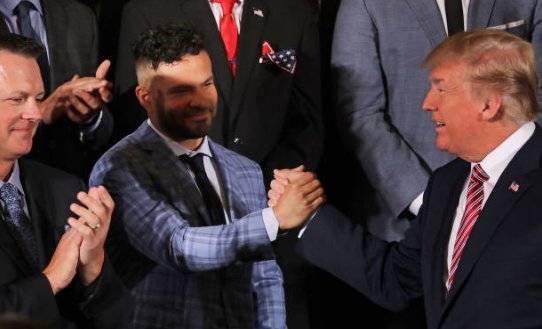 (20)
I have more photos of the Houston Astros at the White House today to show you. First, here's my bonus thread for Tuesday:
(22)
Tillerson departing Nigeria at the end of his successful Africa tour. I choose to remember the good things he did as SoS and move on to the next phase of President Trump's revolutionary foreign policy era. If nothing else, this role needs a younger person bc of the travel.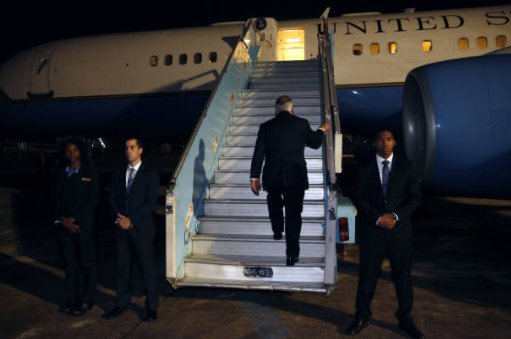 (23)
Secretary Nielsen had a full day of visits and meetings in San Diego before the big day for DHS in CA today. Here she is with the USCG, which is under her department. I'm very impressed with her leadership in this senior Cabinet role.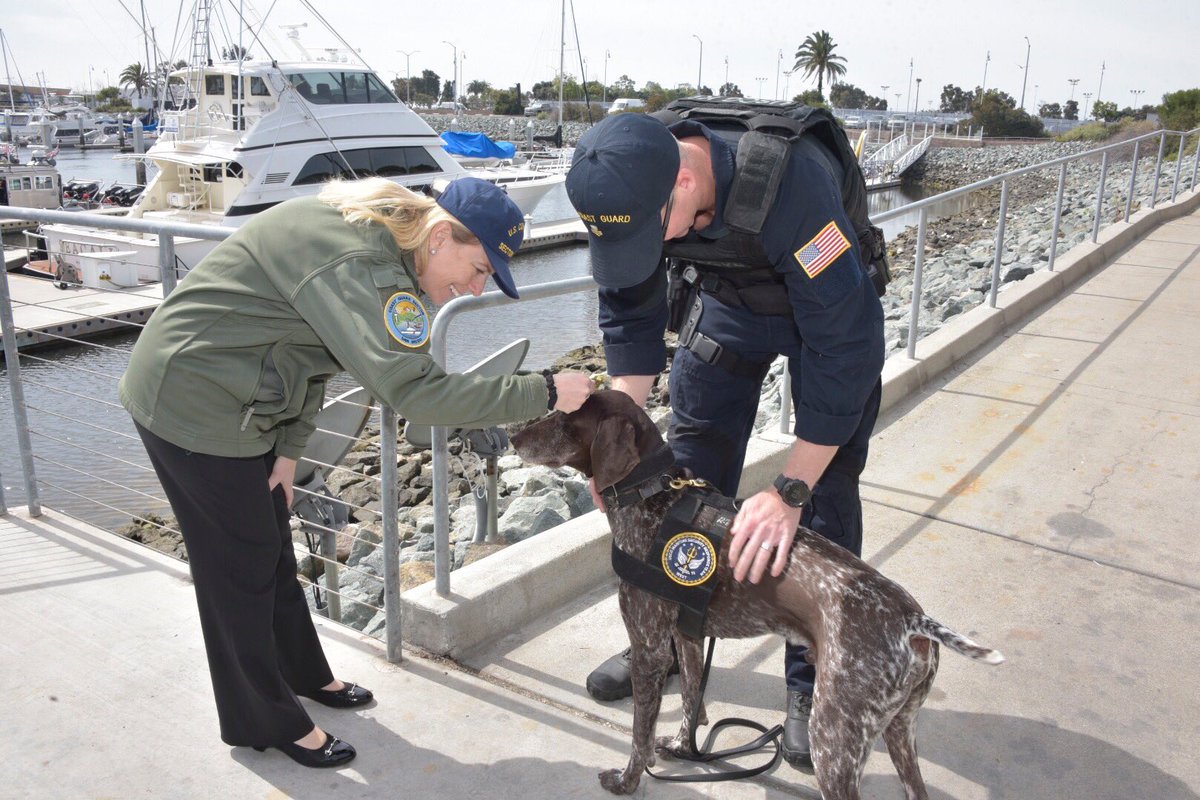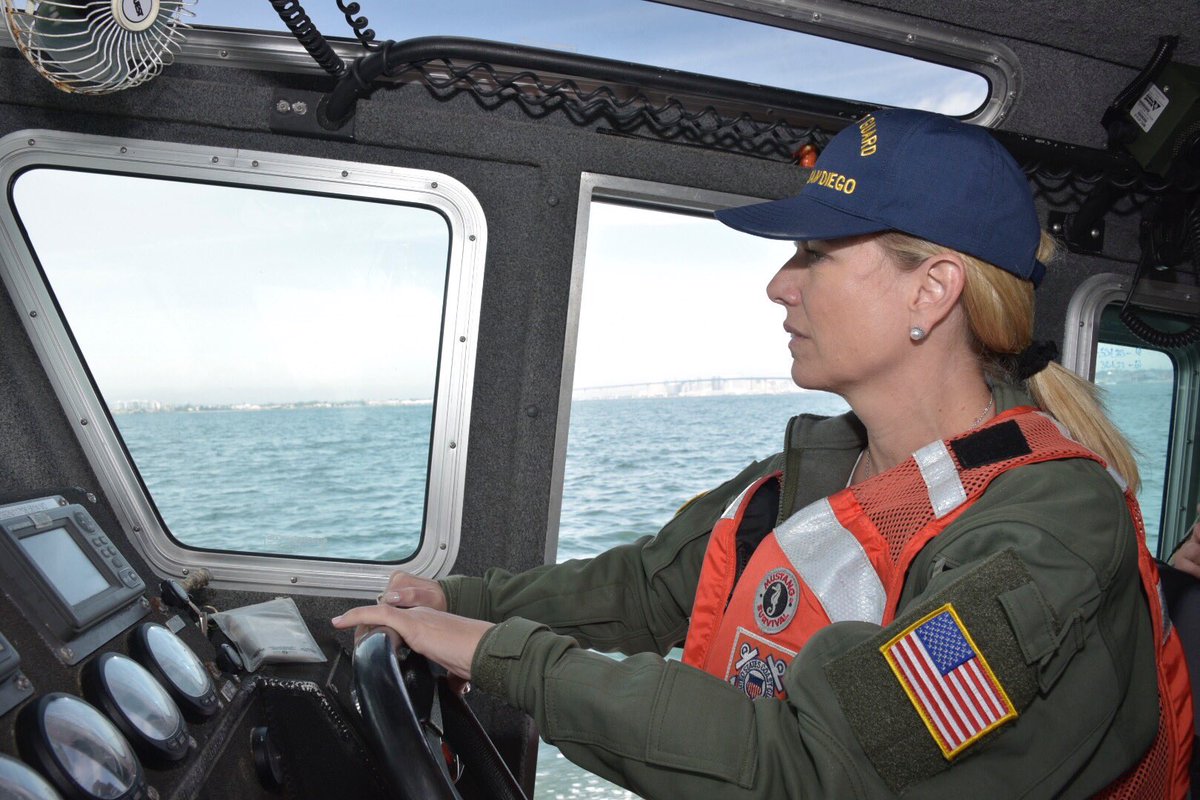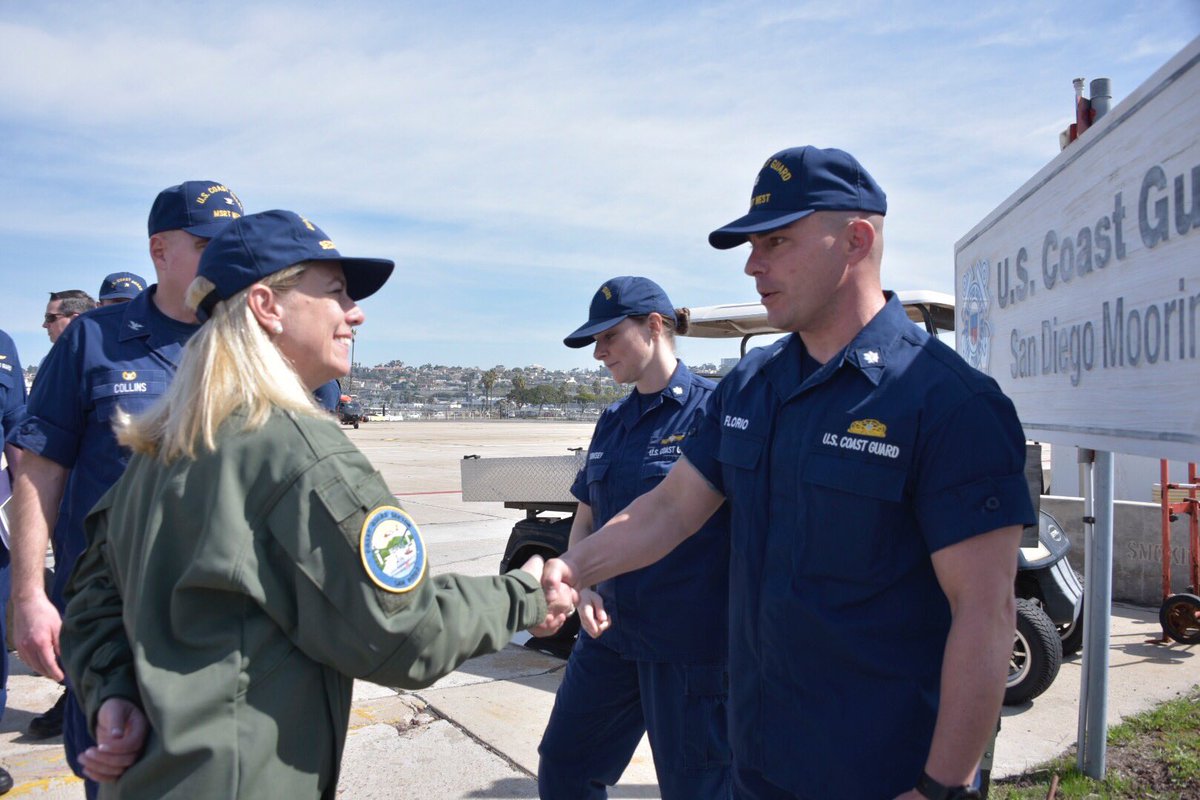 (24)
Sec Mattis landed in Kabul unannounced, as leaders must do nowadays for security. Note the kevlar vest he's wearing. He said elements in the Taliban are willing to meet for talks, and he remains confident of victory in Afghanistan: not a military victory, a diplomatic one.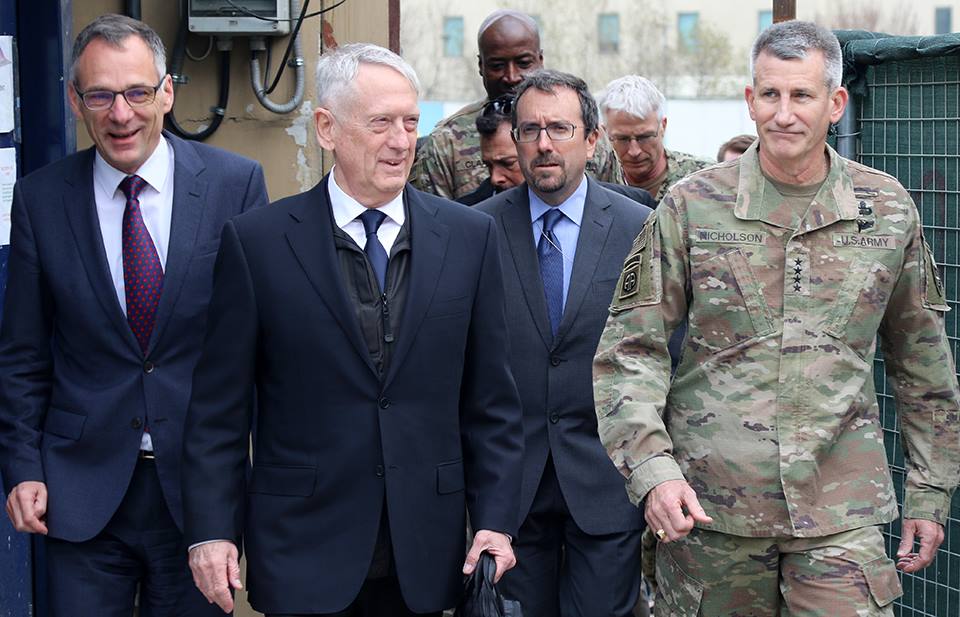 (25)
On Tuesday, Ivanka Trump chaired a bipartisan Congressional meeting on work to
#EndTrafficking
, including child sex trafficking.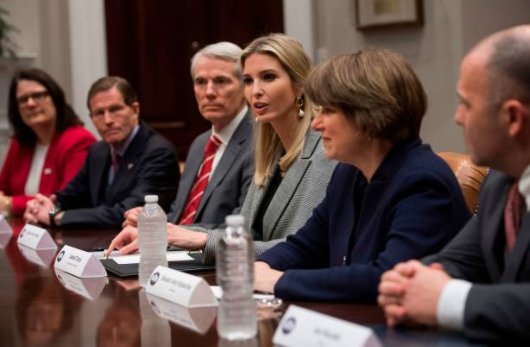 (26)
Secretary Mattis is now in Bahrain.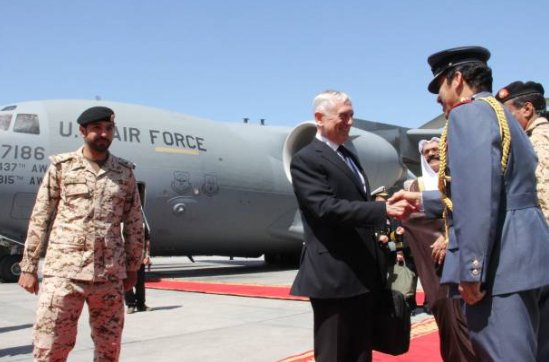 (27)
Secretaries Chao, Ross, Acosta, Purdue and Perry talking infrastructure on Capitol Hill.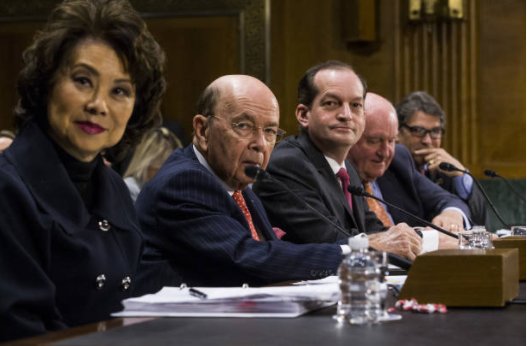 (28)
Transportation Secretary Elaine Chao with a chart showing the ridiculously long process for getting a permit to build a new road.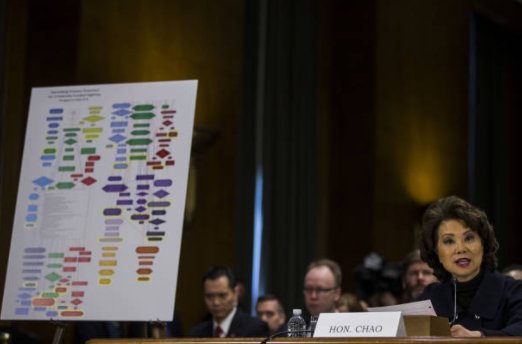 (29)
POTUS at the Boeing company in St Louis, Missouri today. More photos to come.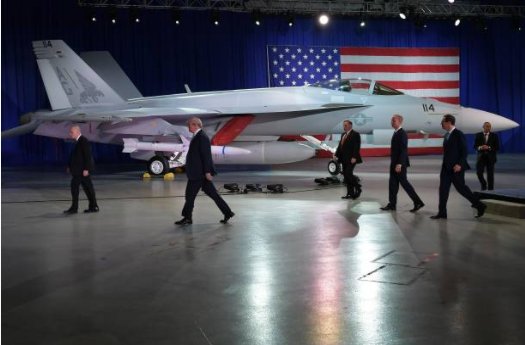 (30)
@SecondLady
Karen Pence is a great advocate for military spouses and families.
"A pleasure to speak to the National Lieutenant Governors Association in DC today about art therapy and the important role military spouses play in our country."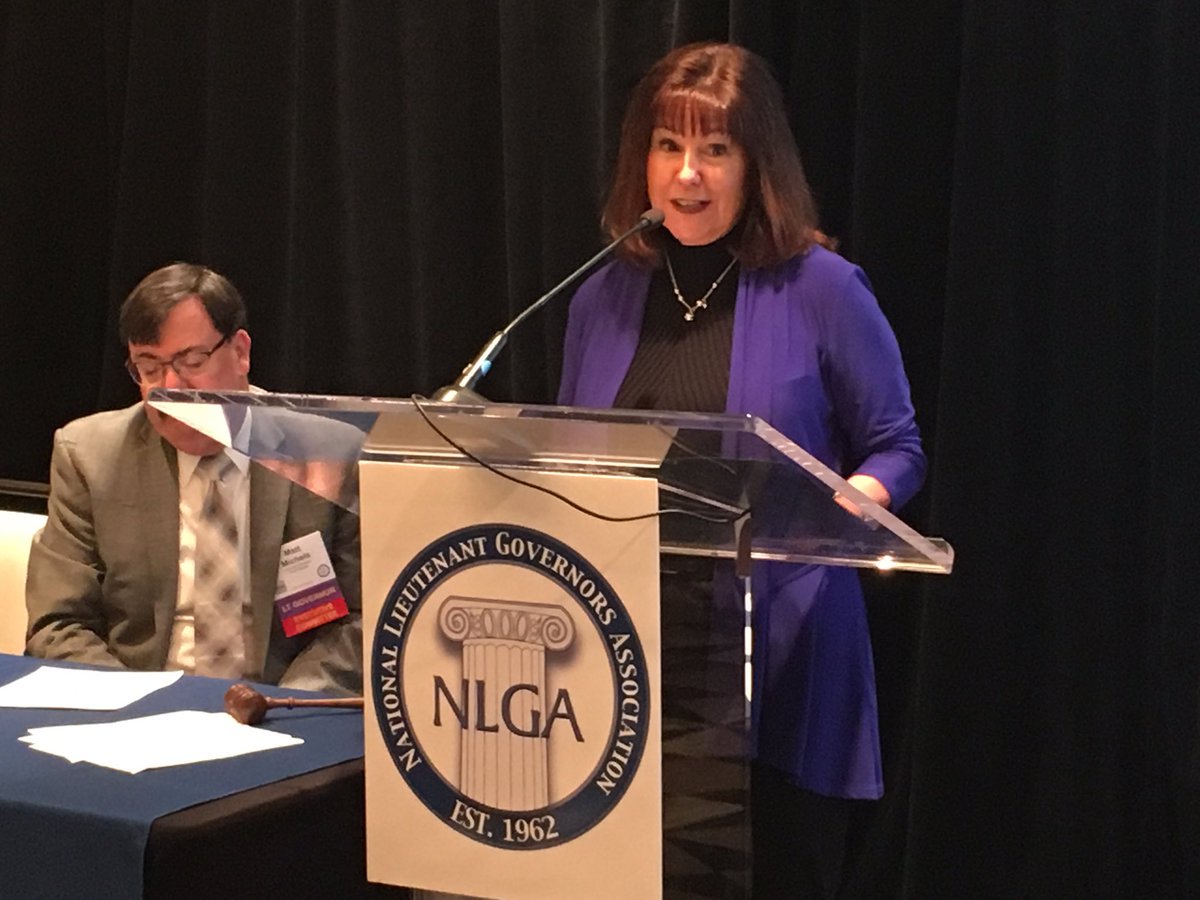 (31)
POTUS waves to the crowd in St Louis, MO, where he visited the Boeing company to talk about tax reform.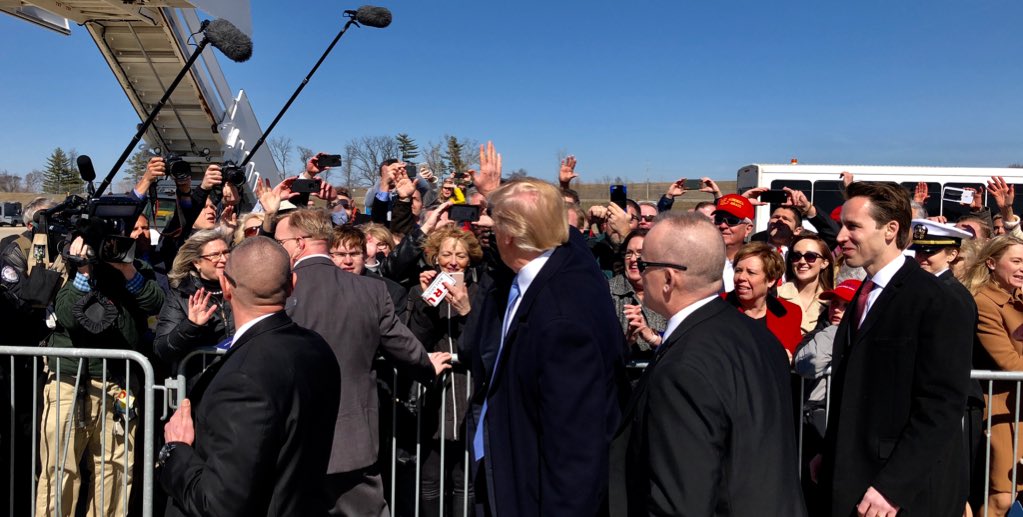 (33)
Sec Mattis in Afghanistan.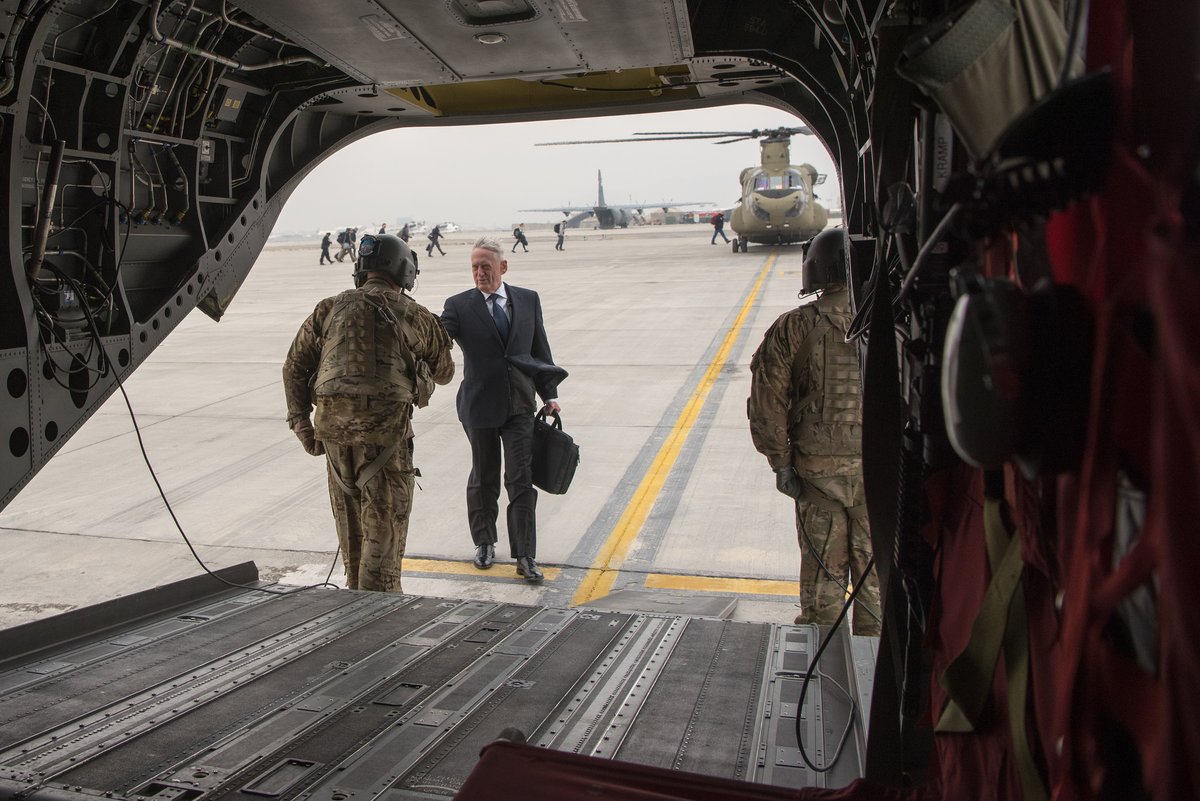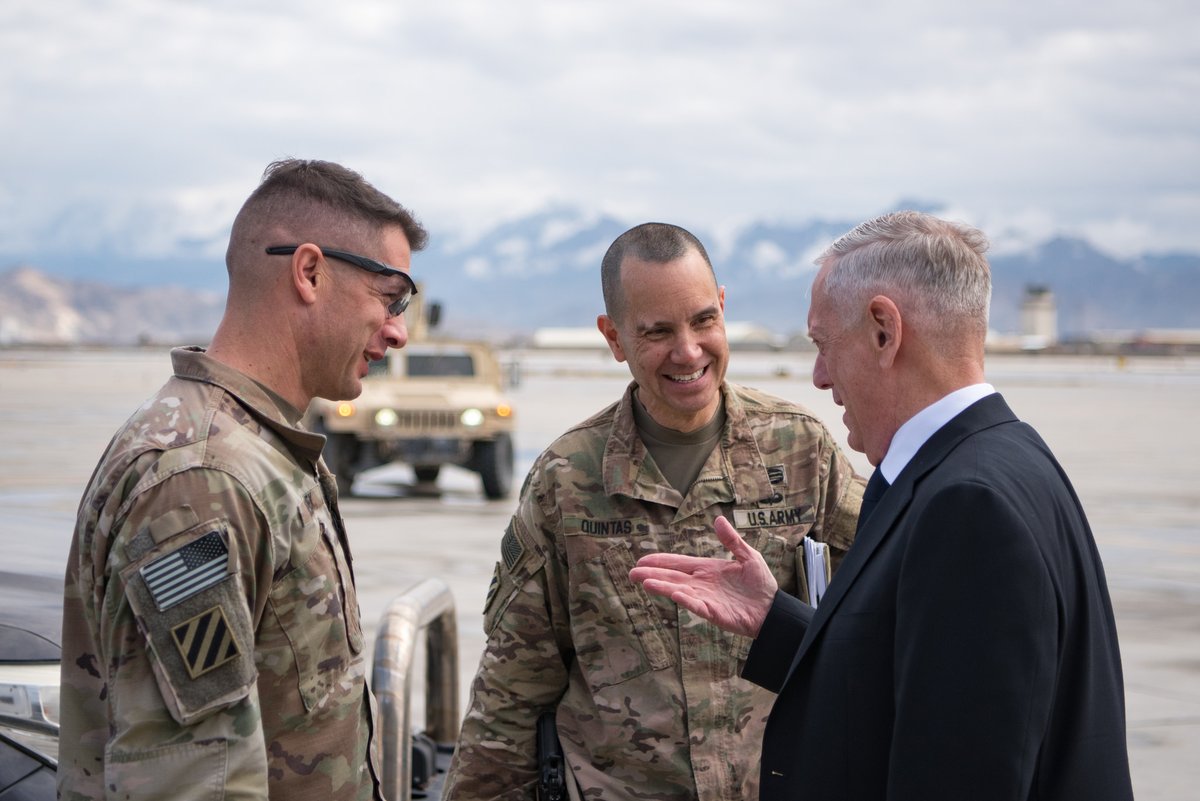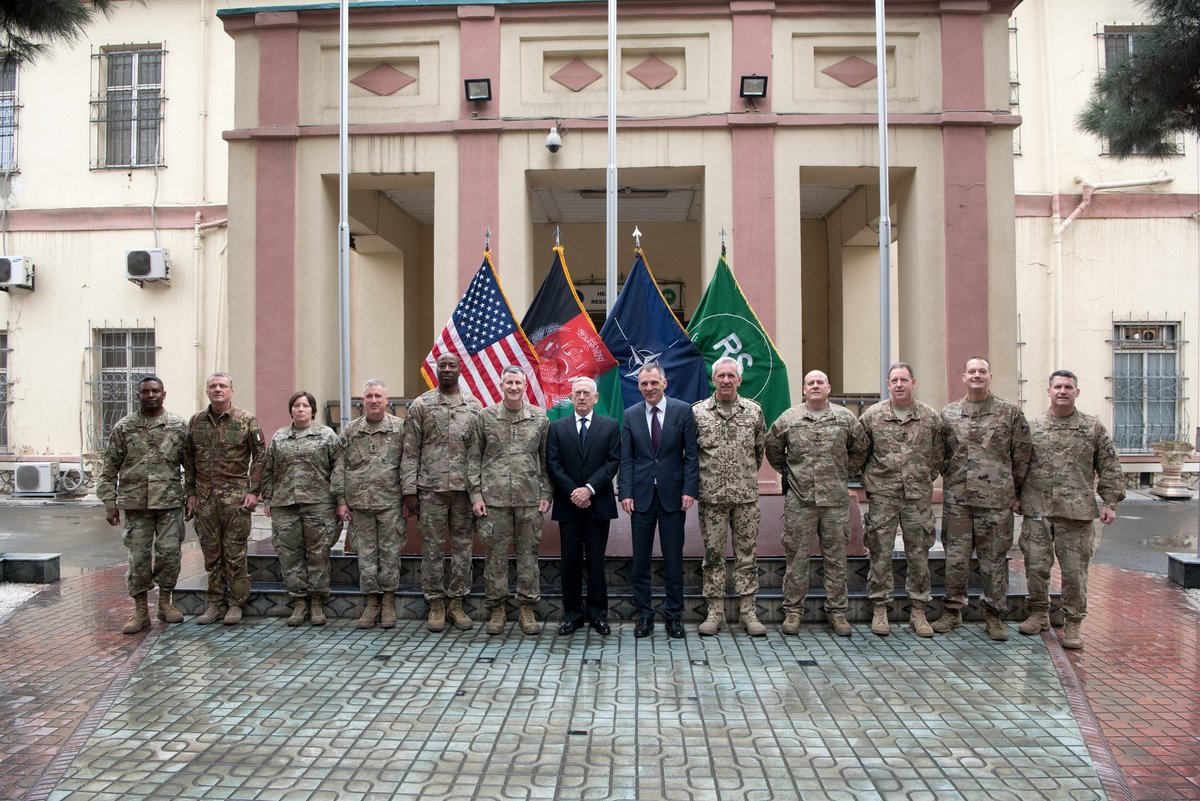 (34)
Sec Mattis in Bahrain. Note the female staffer behind him has made no concessions to the dress code expected in certain Gulf states. I'm not sure if the dress code applies in Bahrain or not but she is having none of it. Good for her.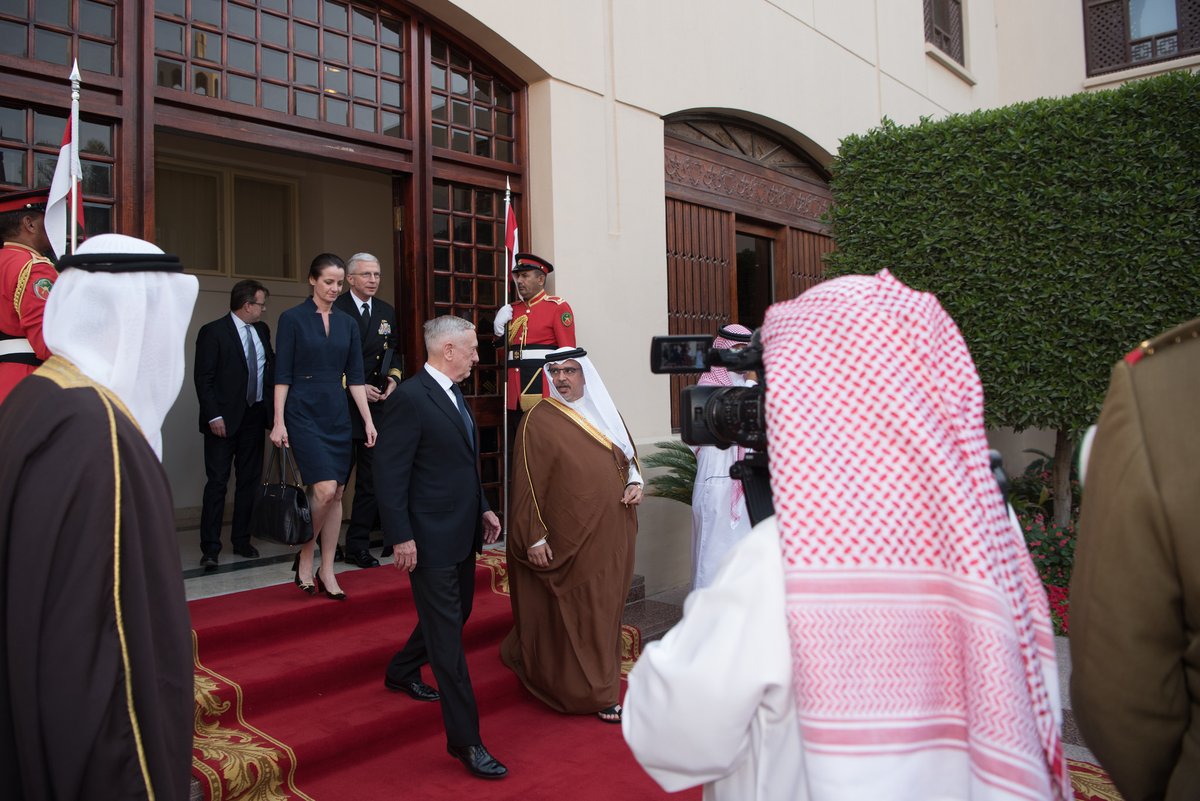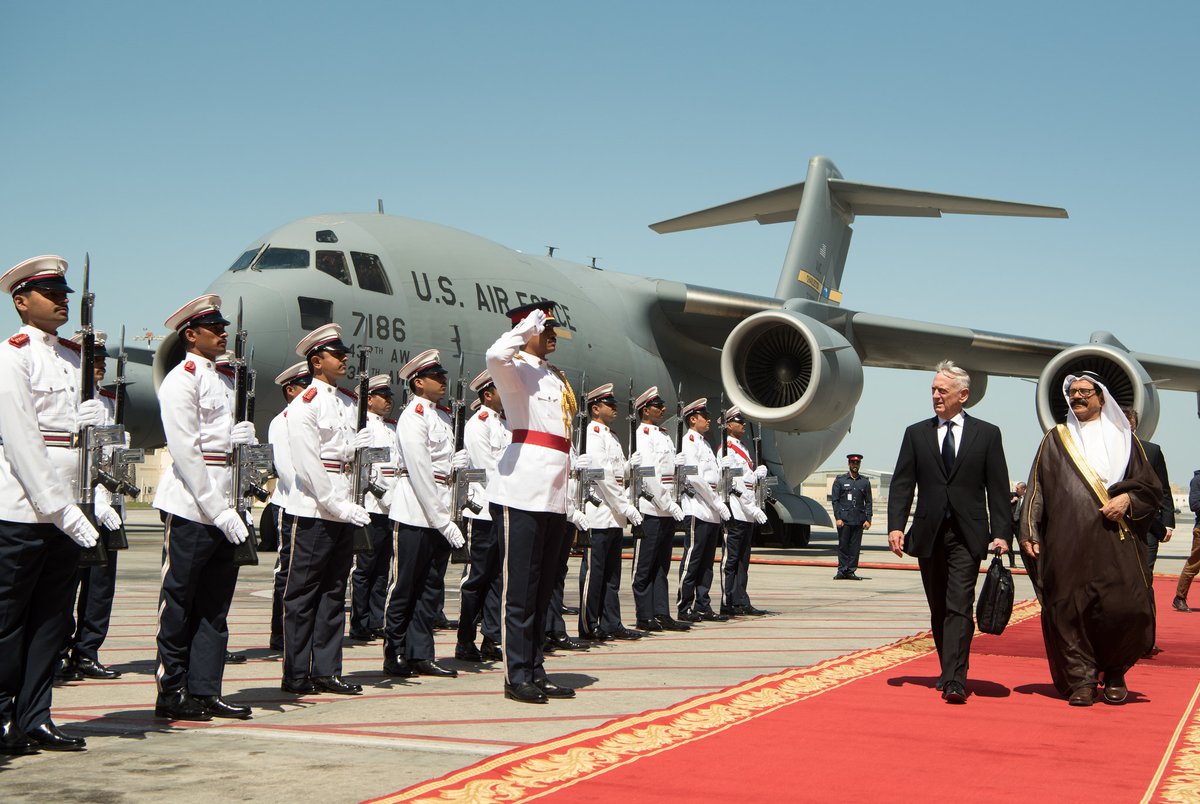 (35)
The five Cabinet secretaries who appeared at the Senate Commerce Committee today to talk infrastructure, posing for a photo with Chairman John Thune.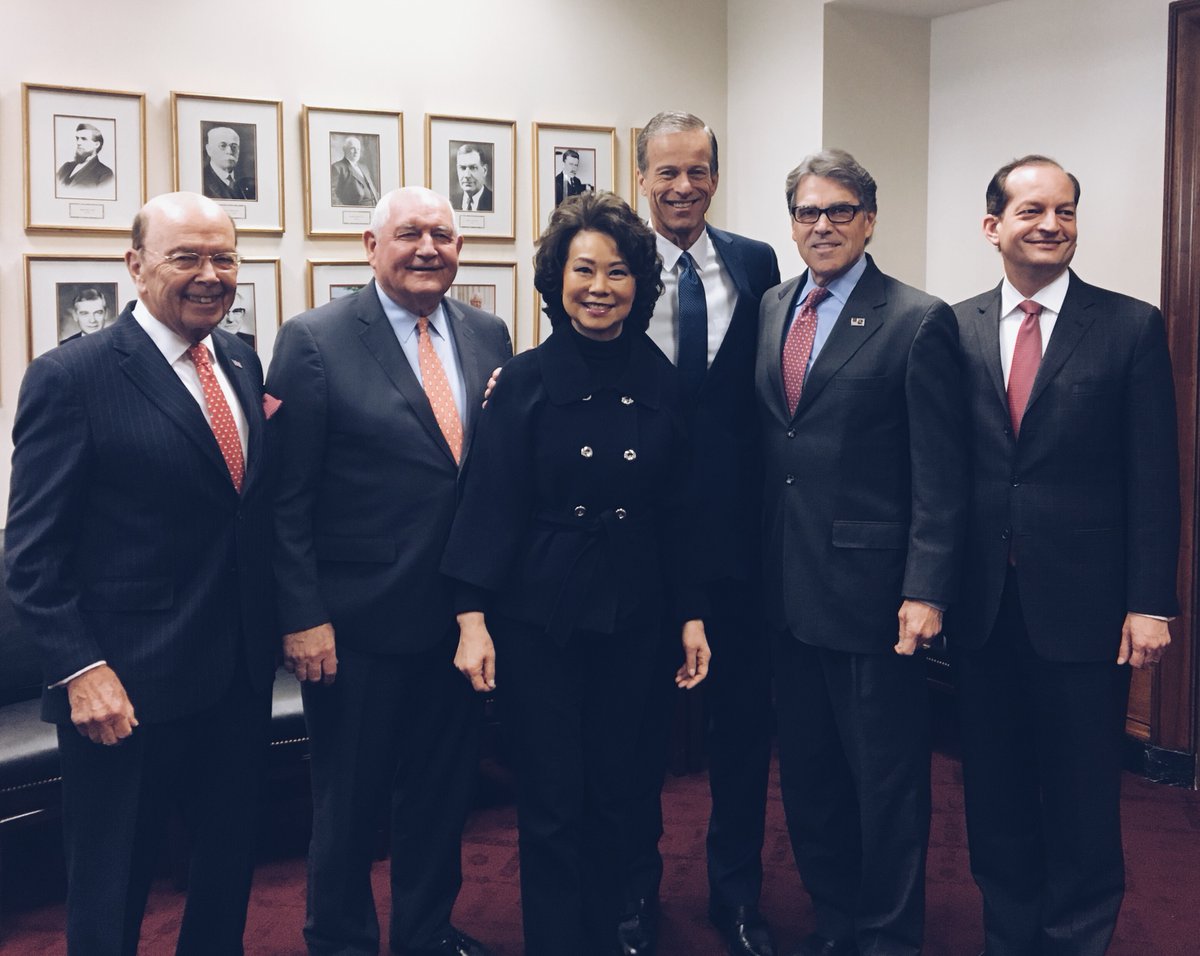 (36)
A 2017 photo released today by Dan Scavino; a rare joint trip in The Beast. Leaning in is more important to Trump than showing the Presidential Seal in between the seats, as their predecessors used to do.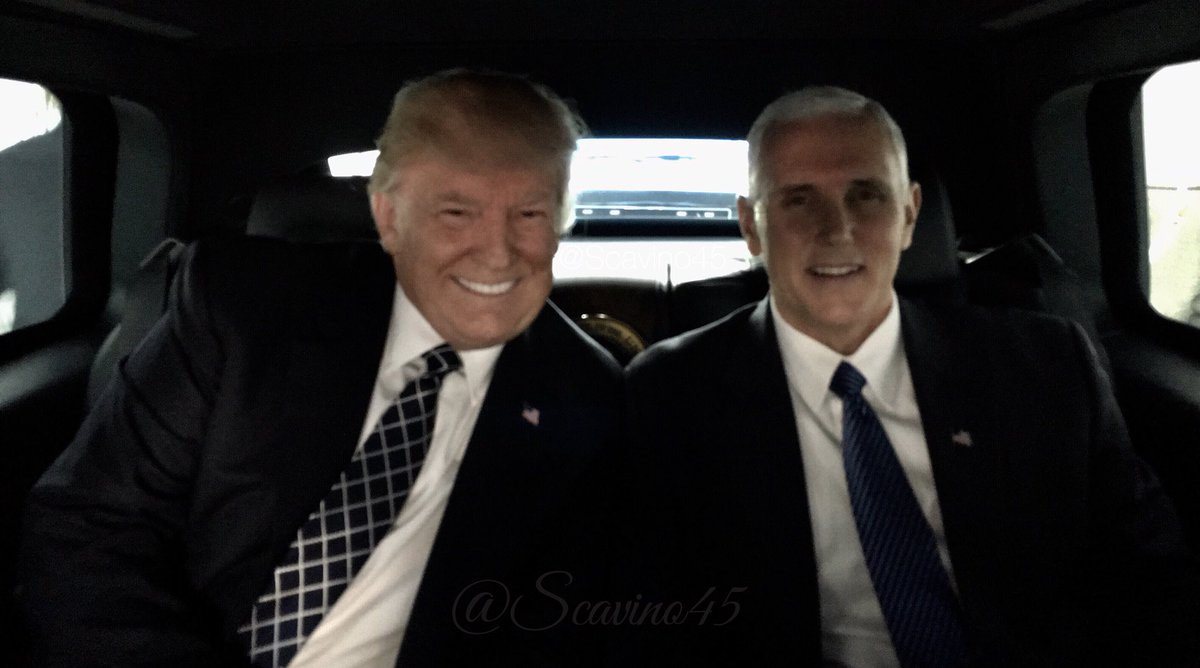 (37)
Ahead of St Patrick's Day the PM of Ireland gave POTUS a bowl of shamrocks and wished him the luck of the Irish which, as we all know, really is a thing!☘️
With the firing of Andrew McCabe, this is the start of a great period of renewal for America.
#DrainTheSwamp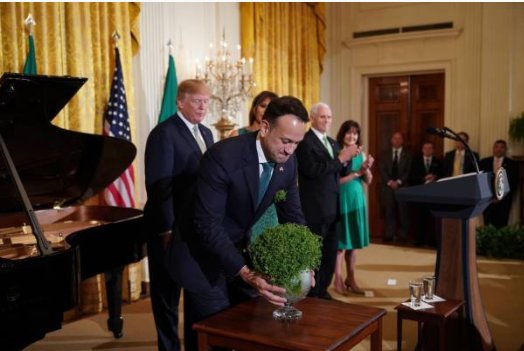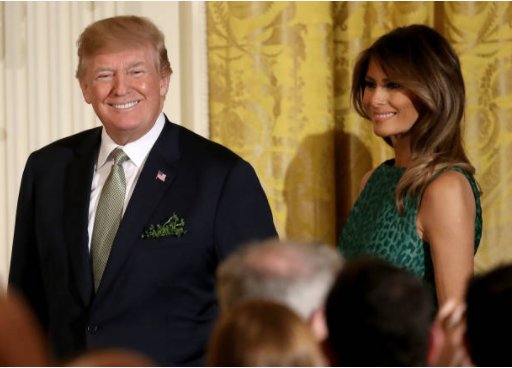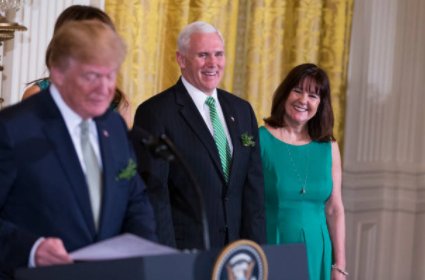 (38)
AG Sessions when he was in California announcing the DOJ lawsuit against the state government regarding illegal immigration.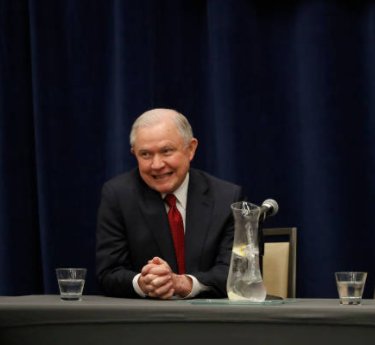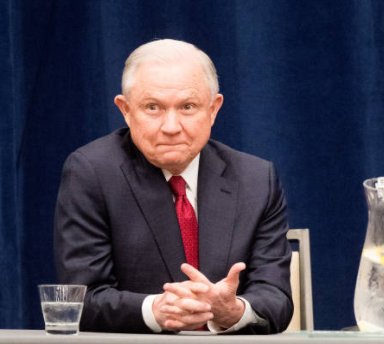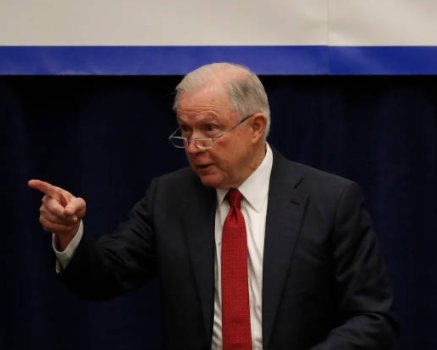 (39)
POTUS played golf today. Inpeach!
(He wears reading classes in the car because he's non stop high energy 24/7 and takes the opportunity to catch up on report-reading when he can.)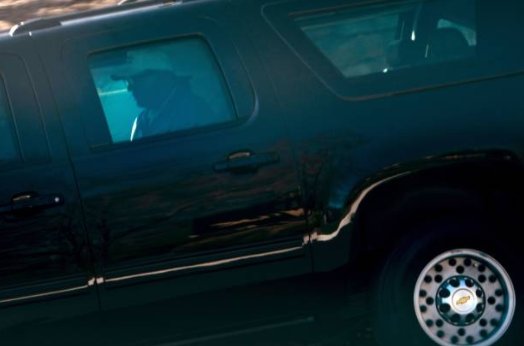 (40)
Some GREAT photos from today of POTUS and FLOTUS travelling to and from New Hampshire (which we will win in 2020), and at both events there.
Lots of public displays of affection, too. Nice to see their softer side a bit more.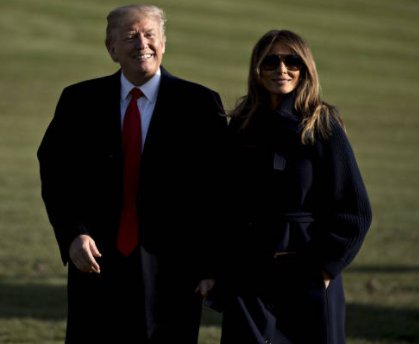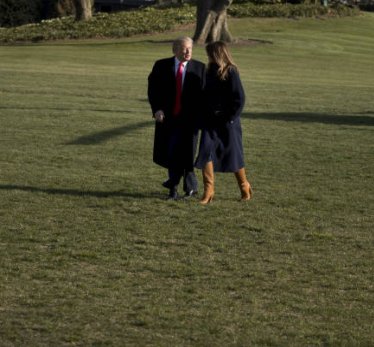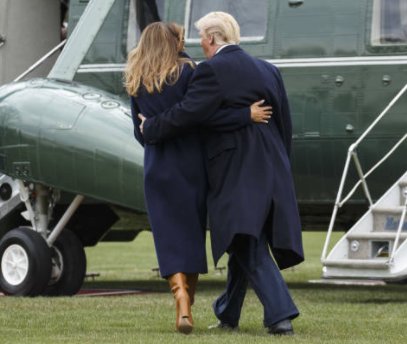 (41)
FLOTUS with the newly released
#StealthElf
at the event in New Hampshire about combating the opioid crisis.
Who needs illegal drugs to get high when you're draining the swamp to
#KeepAmericaGreat
?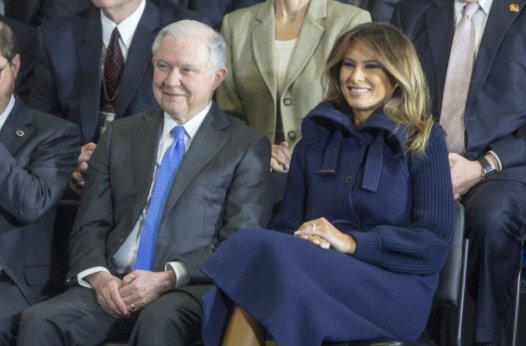 (42)
POTUS with Chris Liddell back in January 2017. Liddell, a naturalized US citizen and New Zealander by birth, was named Deputy Chief of Staff for Policy Coordination. Arguably, one of the highest achieving New Zealanders in modern history.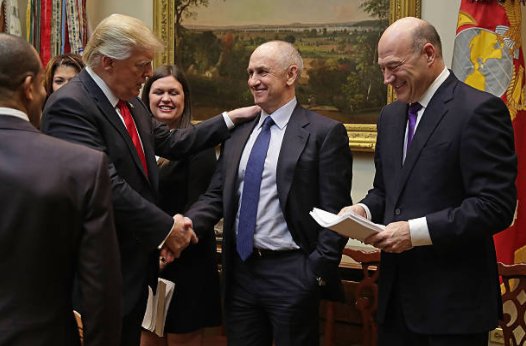 (43)
So cute. Notice after she puts her arm around him to say thank you, she almost, almost pats him, how shall I say, below the waist. The fact that this very stable genius & beautiful woman genuinely love each other is so triggering for the haters.😂