#BREAKING
- WARNING! To All Truthers and Patriots
#QAnon
#TheStormHasArrived
#FollowTheWhiteRabbit
#WhoIsQAnon
#CBTS
#pedogate
#pizzagate
#Trump
#U1P
#nwo
#TrumpTrain
#CCOT
#TCOT
#DeepState
#MAGA
#PURGE
#SaturdayMorning
#TheResistance
#WakeUp
#Truth
#StayWoke
#taketheredpill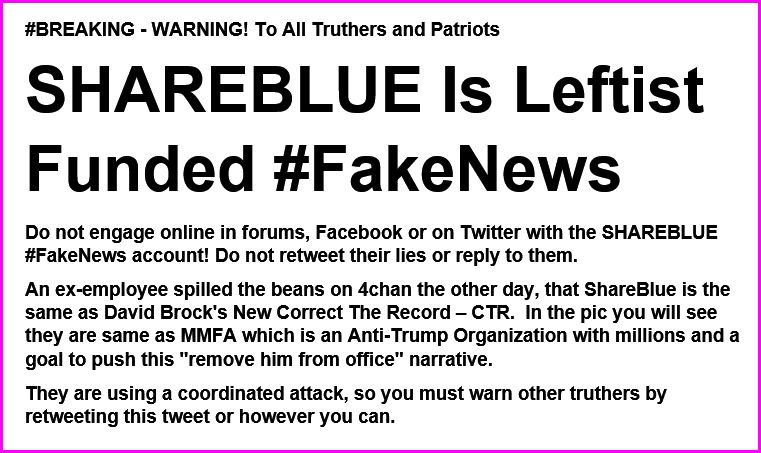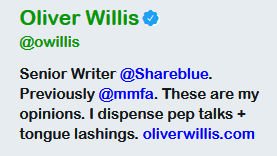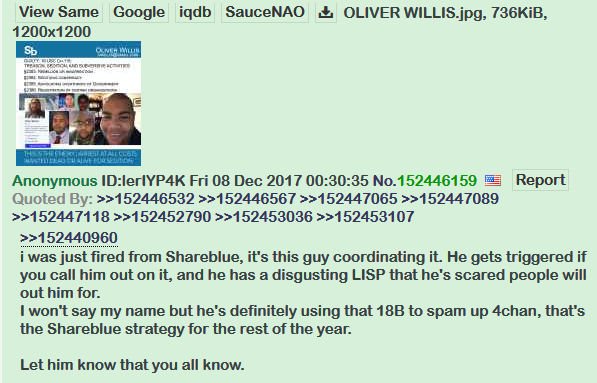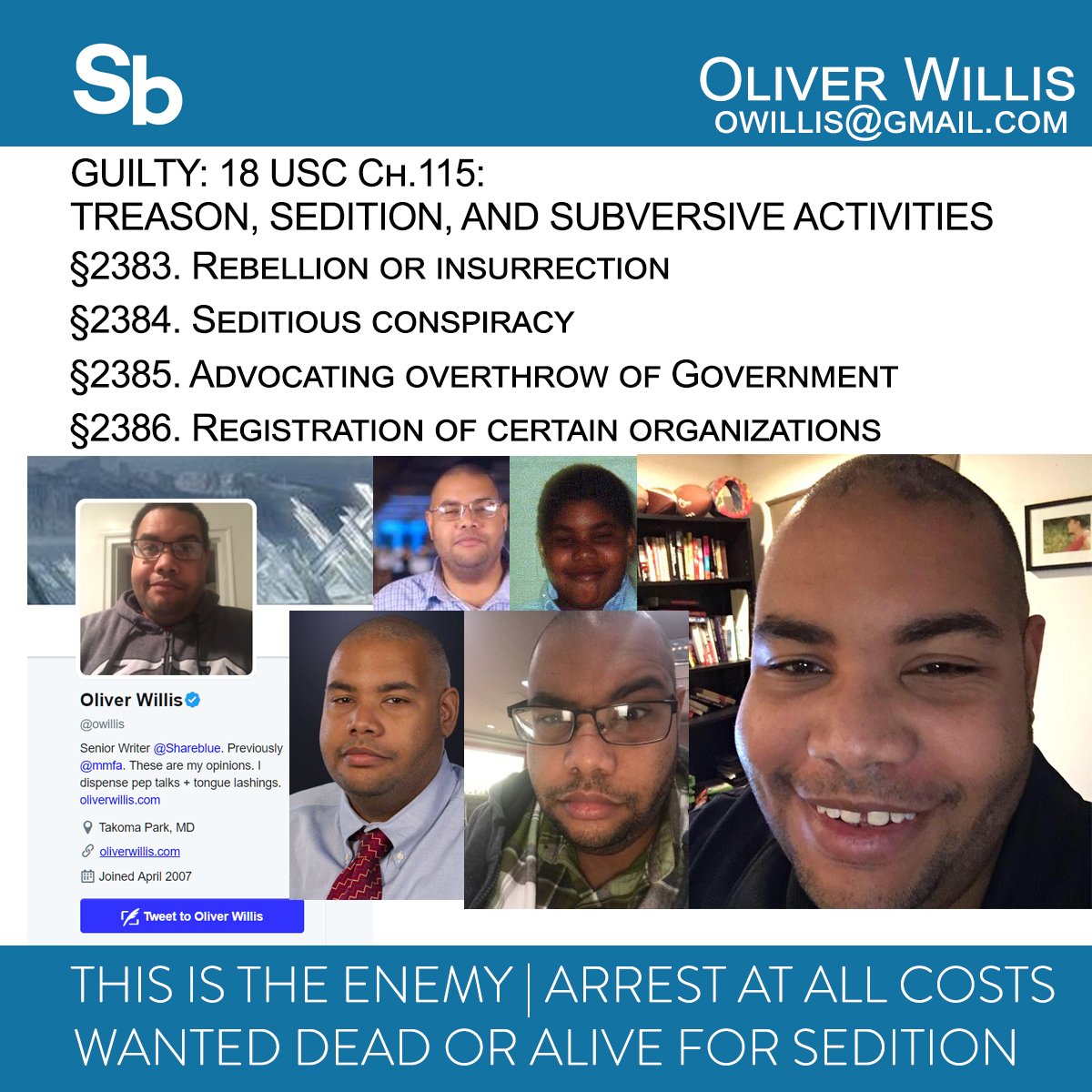 ExShareBlue says the players are:

In order:
David Brock
Neera Tanden
Angelo Carusone
Ryan Migeed
Oliver Willis
Matthew Chapman
Elizabeth Cohen
ExShareBlue:

They write a propaganda article. That article is then pushed out to reddit on like 200 subreddits.
... use burner accounts ... to upvote the articles and get dumbass reddit losers to believe their propaganda article.

... they work 24-7-365 even on CHristmas dude.
ExShareBlue:

... they are ALWAYS doxxing people to call employers, that's their weekly thing, how many conservatives can they get fired. I thought it was fucked but they did get people fired by anonymously calling employers. So yes, I agree with you about life ruining.
ExShareBlue:
Make Shareblue a fucking meme, use their tactics against them. You guys did it during the election. Now they are trying to stage a SILENT COUP and you guys can't fight it? BULLSHIT you are already in the office, go fight these losers.
Here's the lobby.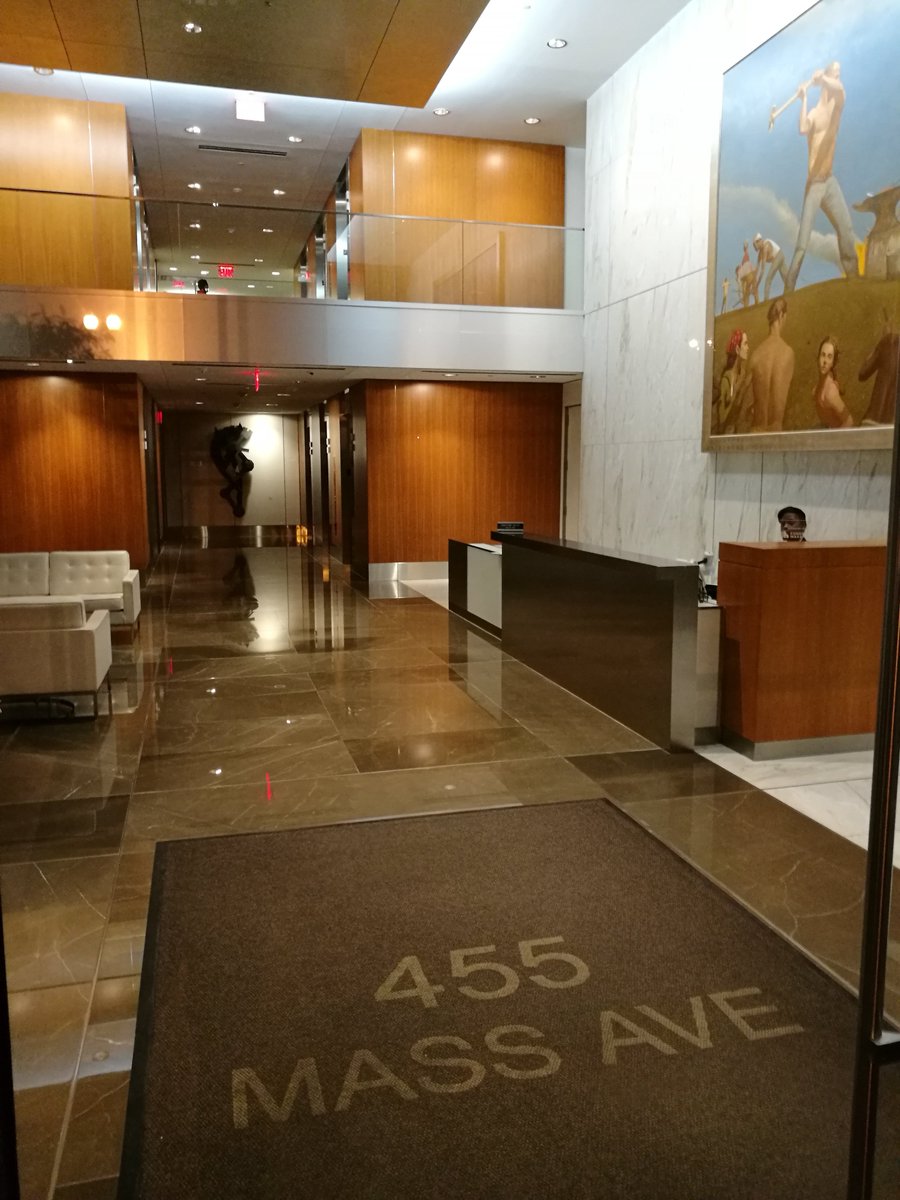 ExShareBlue:

visit if u like but theyre just buildings with lobbies and people at work on terminals. nothing weird except the people renting out the place are linked to subversion and could get in big trouble if the authorities found out the scope of their reach.